Last night's AAA show in Zapopan had a few downsides; it wasn't quite on the level as some recent AAA shows, the card wound up featuring zero changes (a minus because I expected there to be numerous changes, enough so that I felt a preview of the show was pointless) and the show ended late, which meant the review would be postponed until today. The good news is this AAA was still pretty good on the whole, and I still remembered everything a day after the show happened so this review is still good! It's certainly better than that Daga match that happened at least. Don't worry; we'll get to that shortly. For now, let's just start off with review a promo segment that kicked off AAA's shindig.
Random Chessman-Pagano Stuff
Nothing says "I should've started watching this show ten minutes late" quite like a Pagano-Chessman promo segment to kick off the show. Luckily it was kept pretty short and simple. Pagano came out first, Chessman came out second, they trade words, they brawled, Averno and Super Fly came out to help Chessman followed by Aerostar and Psycho Clown coming out to help Pagano. In other words, your garden variety heat segment to build to the main event later in the show. I'm honestly surprised I remembered this a day later, especially since it was followed by one hell of a roller coaster.
Keyra, Low Rider, Mini Psycho Clown defeated Aramis, La Parkita, Vanilla
Here is said roller coaster! I'm not sure when AAA made the decision to bring back the great opening matches but thank Grodd they did because this was yet another banger of an opener following the tag from San Luis Potosi on Wednesday. Whereas that match was the Avengers: Endgame smash hit we all expected though, this match snuck up on us like Booksmart and stole all our hearts! And yes I make that crack just to put a Booksmart gif here. It's great and you should all see it.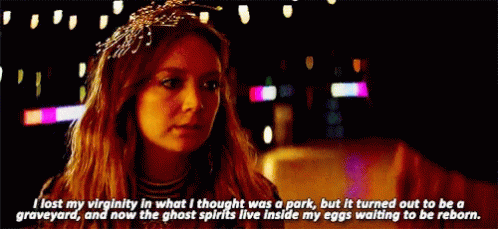 Anyways, this match was awesome and part of what made it awesome was the surprising performances we got. I figured that Keyra, Aramis and La Parkita would be fun watches but no one had a clue what we were getting from Low Rider, Mini Psycho Clown and Vanilla, three talents who appear in AAA as often as I do these days. Out of that group only Mini Psycho didn't really do a lot, though he did manage to stay out of the way. Meanwhile Low Rider had several terrific moments and Vanilla looked like a completely different luchadora from when we last saw her. Part of that was working with Keyra (who did a hell of a job basing) but even putting that aside Vanilla just looked smoother, more confident and far more refined, especially on her tornillo attempt. That was not a move she could do well this time last year, so to see it pulled off with great effect yesterday shows just how far she's come along. It also, along with Low Rider's work, provided a nice boost for Keyra, Aramis and Parkita, all who looked tremendous throughout this bout (especially Keyra, who bounced back strong after a rough performance on Wednesday). It wasn't as ambitious as what Arez, Latigo, Dinastia and especially Iron Kid did in San Luis Potosi, but in many ways this match was as fast, furious and fun. Another great AAA opener.
Big Mami, Dinastia, Niño Hamburguesa defeated Arez, El Hijo del Tirantes, Lady Maravilla
You'll never believe this, but this match featuring Big Mami, Lady Maravilla and Niño Hamburguesa felt less like a match and more like an angle to further the love triangle between, you guessed it, Mami, Maravilla and Hamburguesa. It's almost like there's been a pattern in these matches or something. None of that is to say the action was bad; Dinastia and Arez had a few terrific moments and AAA wisely limited Hijo del Tirantes' action, but in the end this match was all about furthering things along in AAA's big romantic angle. Overall I thought they did quite well in that department. The big development here was Mami injuring Maravilla on a splash, leading to her being stretchered out with Hamburguesa by her side; Hamburguesa would later return to win the match for his team, but he was both visibly shaken and furious with Mami, causing him to leave without celebrating while Mami did her best "I'M WORRY WILSON!" face. I'm still not sure where this is all leading (Hamburguesa and Maravilla together at last please!), but after all these months this angle remains quite intriguing and this angle only helped. Not much of a match and likely a waste of Dinastia and Arez, but with what AAA was trying to do they succeeded.
Hijo del Vikingo, Laredo Kid, Myzteziz Jr. defeated Chik Tormenta, Eterno, La Parka Negra
One of the reasons I didn't do a preview for this show was because I, along with others, were certain this match was going to be changed to Los Jinetes del Aire defending the AAA Trios Championships against Los OGT's. Instead AAA opted to go with this match and allow me to say THANK GRODD!
I know we say this all the time with Los Jinetes del Aire matches but my goodness this was awesome! There was one or two off moments in the middle section that may have kept this from being a Match of the Year candidate but on the whole this was yet another great trios match for AAA in a year full of them. The credit goes to everyone involved, as this was one of the rare occasions where everyone involved in the match was excellent. There's really not much more you can say about Laredo Kid, Vikingo and Myzteziz these days and this match was no exception; from open to close they were once again making the argument that they are the best trios team in Mexico. Meanwhile on the other side their opponents were making the argument that AAA should be elevating them up the card at an accelerated pace. La Parka Negra has seen his time decrease in 2019, but that didn't stop him from looking like the best kept secret AAA has on the rudo side. Eterno continued his momentum from Wednesday's victory with another great piece of work, and his chemistry with Laredo Kid is the stuff AAA should be showing off in a singles match. And how about gorram Chik Tormenta?!
This was a hell of a few days for the veteran luchadora; first Tormenta carried the action on Wednesday in triple threat action with Drago and Golden Magic, and she was just as good here and likely would've been better if she had caught one extra Laredo Kid arm drag. And that may not matter when you consider she delivered a mindblowingly awesome Brainbuster off the apron and to the floor, which was impressive both because of the audacity of the move and how great it looked even as Tormenta did everything to protect Laredo Kid on the way down. There are bigger names in the AAA luchadoras division but if I were them, I'd be looking long and hard at Tormenta getting a serious Reina de Reinas run soon. These last two shows were star making moments for her and I hope AAA capitalizes on it. Either way this match was the bee's knees and you should watch it immediately, just like all the other Los Jinetes del Aire matches!
Carta Brava Jr., Mocho Cota Jr., Tito Santana defeated Mamba, Máximo, Pimpinela Escarlata
If the last match was Los Jinetes del Aire's argument for being the best trios in Mexico, this match was Poder del Norte's. And even though this match was nowhere close to what Laredo, Myzteziz and Vikingo pulled off, it was in many ways just as impressive. It's no secret that Mamba and Máximo have been relatively DOA in recent months for AAA and I was expecting the same from them here. Instead both ended up giving a good effort (especially Máximo) and along with the often missing Pimpinela wound up having a respectable match. Full credit goes to Poder del Norte for that. When they are on, Carta Brava Jr., Mocho Cota Jr. and Tito Santana are capable of all sorts of miracles and this was yet another in how they made this watchable. In fact, Poder del Norte worked so well with the exoticos that I briefly became okay with the Triplemania match involving these two teams, Myzteziz, Vikingo and Golden Magic. I then realized that was silly but still; that's how good a job Brava, Cota and Santana did in this match. There was actually a bout between these two teams in the last year that was better but in the end that doesn't matter. What does is that I was dreading this match going into the show, and ultimately Poder del Norte was able to will three luchadores who generally don't care into having a spirited, decent match. They should be awarded for this immediately.
AAA Latin American Championship Match
Drago (c) defeated Daga
Let's start with the good things about this match sports fans. There were a lot, and I mean a lot, of moments in this match where I thought the wrestling was great. I've seen a lot of people saying Drago isn't quite the wrestler he used to be and I'm not sure where people are getting that from because I thought he was the star of this match. All of his moves looked great, the pace he worked at was fantastic and even at the silliest of moments Drago seemed to keep things grounded. And say what you will about Daga, but he can be terrific when he wants and he was terrific at several points in this match. There were many moments in this match that were quite good and if this had been played straight with no bells or whistles, this match would've been exactly what we all wanted it to be.
But it wasn't, and it wasn't because for some inexplicable reason Daga has decided all his matches need to involve him using brass knuckles. This is dumb for several reasons. First, brass knuckles have been dumb since they were first used in wrestling; the only guy to actually make brass knucks cool was William Regal and that was nearly two decades ago. Second, Daga needing to hide his use of a weapon and getting DQ'd for using one, when weapons were used in matches that followed and came before this one just make AAA as a whole look completely schizophrenic. I understand Daga and maybe even AAA themselves are trying to get some old school style heat (Konnan talks about this frequently in his podcast), but there's a way to do that without making yourself look nonsensical by having weapons banned in one match while all the others involved weapons. This wasn't it.
Finally, and most importantly, Daga doesn't need this shit to get over. He's a talented dude! I've known this ever since I saw him have terrific matches with Australian Suicide, not to mention his great Lucha Underground debut with Texano. He is a great wrestler and can get over as a rudo by being a snobby, entitled, great wrestler. I'm not sure why he feels the need to use these crutches, but someone better smarten him up quick because all this act has done is make him less and less interesting. We keep waiting for Daga to have that break out performance in AAA and it hasn't happened. The closest he's come in two matches involving Laredo Kid (who could carry a Sega console to a good match these days); beyond that it's just been one disappointment after the next. I'm sure that'll have him grabbing the pitchforks to come after me (if he gets wind of this) as he has other fans who have criticized him but so what? Daga can and should be better than this type of match. He hasn't been, and this is why we have another disappointing match on our hands. Aside from Drago's performance, a few good sequences and Drago keeping the belt, this was a major disappointment.
Impostor La Parka, Murder Clown, Puma King defeated Dave the Clown, Rey Escorpión, Texano Jr.
It's a bizarre day when a match involving the fake La Parka and Dave the Clown is better than a Daga-Drago singles match. And yet here we are. Of course Parka and Dave had little to do with it. Both of them were better than usual and I'm beginning to think Dave is at least a notch above Pagano, but ultimately they did very little in this bout. That's good because it meant the four good performers (Murder, Escorpión, Texano and birthday boy Puma King) got to do a lot and they were their usual selves. I'm not sure Escorpión, Texano or Puma can have bad performances at this point and Murder Clown continues to be a guy AAA should be using all the time and yet isn't. Can you imagine him in Pagano's spot against Chessman? That's a much better feud with a guy just as over as Pagano replacing him; alas it's not to be. At least he got to do his great "big guy does Rey Mysterio moves" act here, and it helped make this match a watchable, if forgettable, semi-main.
Averno, Chessman, Super Fly defeated Aerostar, Pagano, Psycho Clown
In retrospect, it's pretty clear one of the goals AAA had for the last two shows was to re-establish Los OGT's as a dominant act following a summer where they didn't really appear all that much. I'm just one guy with a Cubs hat on his head, but I'm confident enough that they succeeded that I'm giving them the Phil Coulson seal of approval.
If you're going to have any issues with this main event it's that it was basically the same AAA match we've always seen, just with Averno, Chessman and Super Fly in the rudo slots. That's good though because all three guys are great and like Rey Escorpión and Texano they helped elevate this match by just working hard, having strong offense and feeding well for the technicos. No technico was fed more than Psycho Clown, who after a short stint of taking it easy looked like the world class luchador who tore the house down every night earlier this year; he did everything from his slingshot rana to the floor to a tremendous suicide dive into an arm drag through the turnbuckle. Psycho was legit more impressive than Aerostar in this match, and it's not like Aerostar was having an off night as he delivered his usual blend of cool moves. Only Pagano was below average, and even still he wasn't as bad as he's been in recent memory. There were definitely better matches on this show, but I very much enjoyed what we got here and the OGT's getting a clean win felt like a terrific call after their victory on Wednesday. A very good main event.
And with that sports fans I'm off to not write again until tomorrow night. TILL THEN!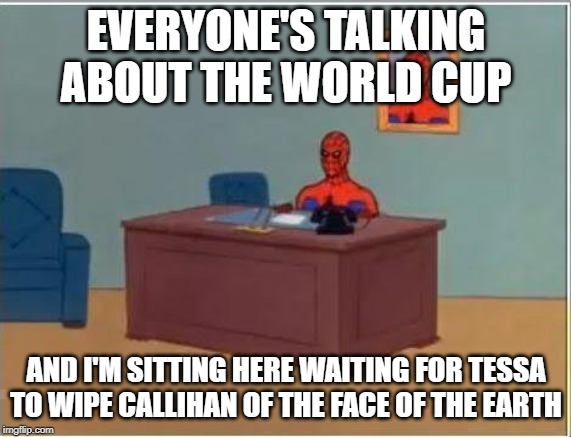 Please change disks to continue…