It was a wild night for AAA in Veracruz sports fans. Or in other words, it was business as usual for AAA tonight in Veracruz. As technically the last stop before Triplemania Regia tomorrow and Guerra de Titanes on December 14th, this show had a lot of work to do getting people excited for the shows and overall did its job. There was some wonkiness in the form of finishes that were botched and certain creative decisions that really, and I mean REALLY, didn't land. On the whole though this was an entertaining show with four really strong matches, a cool debut and one really great post main event brawl. I'd say it's now onto Triplemania Regia…but we still can't watch that show live so it isn't. Excuse me while I go sob about it while you read this review!
Blue Demon Jr. Says Stuff
Legit; that was the segment sports fans. Blue Demon Jr. cut a promo, I have no idea what he said because I am still incapable of understanding Spanish all these years later, no one ran out and he left. A hot start to the show! So hot that I spent the time creating a picture for Laredo Boy in TEW. Hey; at least I was doing something AAA related!
Australian Suicide, Lady Maravilla, Vanilla defeated Big Mami, Dinastia, Mr. Iguana
This…this was a miss sports fans. And a big miss at that. The match actually started off fine and was entertaining for the first two thirds, with the Mami/Maravilla stuff clicking and some good lucha from Suicide, Dinastia and Mr. Iguana. Then a few moves went wrong when Suicide and Vanilla took control. The Big Mami forgot to kick out of a pinfall. Then Niño Hamburguesa came out to take out the referee. Then Maravilla took control anyway and won with the same move Big Mami was supposed to kick out of initially. Yikes. BIG YIKES! I can see what AAA was going for here but the execution was off in every sense of the word. The performances weren't good, the booking wasn't good; nothing about this was good outside of Dinastia and Mr. Iguana, and it's no coincidence the match got worse once they disappeared. A massively disappointing opener and probably the worst opener AAA has had since May. What a streak huh?
Carta Brava Jr., Mocho Cota Jr., Tito Santana defeated Bengala, Draztick Boy, Eclipse Jr.
I said in the preview of this match that this would be a test for Poder del Norte to see how well they could do with three talented if inconsistent technicos. Guess what; they passed.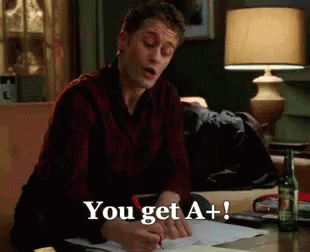 Let the record show this wasn't quite a perfect match; each team tried a few new things and it didn't always go as smoothly as they wanted. But on the whole this was terrific. This was Poder del Norte showing the difference between them and the Dinamitas in CMLL. Not only did Carta Brava Jr., Mocho Cota Jr. and Tito Santana display their devastating offense while also trying new things, but they also showed a willingness to give the technicos a whole hell of a lot in this match. That's a great thing because it a) allows for a more balanced match and b) allows guys like Bengala, Draztick Boy and Eclipse to get more confidence. They definitely should after this performance; Draztick Boy (probably the most well rounded of the technicos) was amazing, Eclipse had a really strong all around performance and this was easily the most complete Bengala has looked with Último Maldito not around. Again, not everything hit but it didn't need to for this to be a very good, borderline great match. Can't wait to see Poder del Norte somehow best this when they face the Baby Parks and Hijo de Volador.
Monsther Clown & Super Fly defeated Aerostar & Máximo
With Super Crazy not available this evening, AAA decided to keep it simple with this match by taking Drago out as well and turning this into a tag match. It was a wise move; besides a small lull where Aerostar and Máximo were unable to find the right chairs for a future spot I thought this match was a lot of fun. It worked in two ways; the action was very good (with Máximo and Super Fly stepping up big to compliment Aerostar and Monsther) and the build up to the Aerostar/Monsther conclusion tomorrow was tremendous. Aerostar showed great fight, Monsther was appropriately vicious, Aerostar's arm injury (which I'm starting to believe is a work) was played up and the finish, which saw Monsther basically powerbomb Aerostar through a giant wooden board, was awesome. They couldn't have done a better job getting some last minute momentum for Aerostar and Monsther going into tomorrow; it was totally the Sarah Michelle Gellar Buffy to the opener's Kristy Swanson Buffy. A very good match.
Dulce Kanela, Faby Apache, Niño Hamburguesa defeated Abismo Negro Jr., Keyra, Villano III Jr.
I was a little concerned about this match when it started, mainly because it looked like AAA was going to go back down the Faby Apache/Hijo del Tirantes road (he was refereeing this match) and because I wasn't too familiar with the Luchador Sorpresa, Dulce Kanela. Fortunately the Faby/Tirantes stuff was kept to a minimum and Kanela, an exotico, was stupendous, showcasing some uber athleticism, ultra smoothness and a suicide tornillo for the ages. Pretty much on every front this was a fun match. Faby and Keyra delivered the hard hitting offense while showing off more chemistry together than previously, Villano III Jr. was delightful as always, Abismo Negro Jr. finally looked semi-comfortable in his role and Niño Hamburguesa was, as always, Niño Hamburguesa; which is to say he was over like Negro Casas on a Friday night in Arena Mexico. Throw it all together and this was a really fun, really strong match.
La Hiedra, Rey Escorpión, Texano Jr. defeated Drago, Hijo del Vikingo, Octagón Jr.
In things I never thought would happen this evening, this match turned out to be a Redux of an opener. And as Sonic the Hedgehog would say…
To be fair, this match was very good for the first two thirds. Drago filled in really well for Myzteziz Jr., Hijo del Vikingo and Octagón Jr. both looked really good and Los Mercenarios were on their A game. This was on its way to being a really good match…and then, inexplicably, Blue Demon Jr. came out to distract Drago, forgot to break up a pin attempt ala his son at Triplemania and the match proceeded to fall apart from there (with La Hiedra even messing up a Canadian Destroyer). I don't know if this was just to give Demon something to do, to start a Drago-Demon feud (an interesting idea) or to just build to the Guerra de Titanes main event. Either way it didn't work and it dragged this match down something fierce. And frankly I'm not sure it wouldn't have done that even if Demon had remembered his cue. Man what a disappointment. The only solace is you can't blame the workers this time because for the most part Los Mercenarios, Drago, Octagón and Vikingo did everything right. They were merely failed by the booking in the end.
Averno, Chessman, Taurus defeated Pagano, Psycho Clown, Puma King
This match was all about, as Dusty Rhodes would call it, the "THUNDERIN AND PLUNDERIN DADDAH!" Basically it was a hardcore match with a lot of people going through tables and wooden boards in between Pagano coming up five inches short on dives. I personally enjoyed it! Puma King and Taurus in particular had some great sequences in this match, while Averno, Chessman and Psycho Clown were all solid. Sure Pagano was still Pagano, but he wasn't annoyingly so so the match didn't suffer for it. Honestly the best thing this bout did was give us a great post match brawl, which saw Averno and Chessman brawling with Pagano, Psycho and Rey Escorpión going at it and Aerostar and Monsther Clown running down to get in on the fun. Oh and there were about a dozen other luchadores and security people out there trying to break this all up! AAA thankfully let this linger for a bit, though they did appear to cut it off before Aerostar did a cool dive, which…come on AAA! We couldn't have seen the cool dive too? That's a minor nitpick though. I liked the main event, I really liked the post match brawl and thus this was all a very successful way at closing the show before "the big one" tomorrow.
And with that I am all done writing until Monday, barring Triplemania Regia airing live by surprise tomorrow. I'll see you all for the Puebla results sports fans. TILL THEN!
Please change disks to continue…
© 2019 Lucha Central 
 We invite you to follow us through our official social media accounts: