Time for preview numero dos sports fans. We already covered tomorrow's CMLL Super Viernes show earlier in the day and now it's time to tackle AAA's show tomorrow from Veracruz. In many ways AAA and CMLL are mirror images of each other. Like CMLL, AAA is likely not going to top their effort from last week, which I thought was their best show of the year. Like CMLL tomorrow's show still looks promising, even if some of the booking decisions going in look a bit odd. And like CMLL we still have no idea what's going on with AAA's biggest show of the year, Triplemania, which is now a little less than two weeks away and missing all but three matches on the card. Lucha libre everyone, where just like the girl in the song "Rock Show" we are always kept waiting. But never fear for I won't keep you waiting on this AAA preview any longer!
Angelikal, Dinastia, Vanilla vs. Drastik Boy, La Hiedra, Villano III Jr.
What to Expect: When I first looked at this match my initial thought was "it'll be tough for these six to live up to the recent run of tremendous AAA openers." Now that I'm looking at it again, I've concluded that I'm in fact a stupid man who needs to look closer at things. Truthfully the only weak spots in this match are the luchadoras, and that's unfair to La Hiedra who has greatly improved. I don't know if she'll be able to click with Vanilla (who seems to be pretty average overall to this point) but the likelihood is they'll be taking a backseat to the other four. That's fine; Villano III Jr. is really good, Drastik Boy is excellent and Angelikal and Dinastia are as good as anyone when they're on. They'll keep the pace going and Hiedra and Vanilla will do just enough to continue the tradition of the great AAA opener in 2018.
Winners: One team has luchador(a)s featured semi-frequently; the other has Drastik Boy, La Hiedra and Villano III Jr. Ergo the technicos will emerge victorious, with Dinastia likely doing something cool to win the match.
Hijo del Vikingo, Iron Kid, Niño de Hamburguesa vs. Black Danger, La Parka Negra, Low Rider
What to Expect: I have absolutely no idea what Niño de Hamburguesa is doing here. He sticks out more than Keanu Reeves did in Bram Stoker's Dracula, and that's something because the awfulness Keanu brought to that movie in inescapable.
The good news is Niño isn't nearly as bad at wrestling as Keanu is at acting; he's just out of place in a match like this. Fortunately it should matter little as a) I wouldn't doubt AAA brings someone in to replace him and b) everyone else in this match is the bomb diggity. Much like Drastik Boy you may recall Iron Kid and Low Rider as standouts from AAA's show in Pachucha back in May and they should at least equal the effort Drastik Boy will give in the opener. Meanwhile Black Danger and Parka Negra are as reliable of bases as they come, which is all Hijo del Vikingo will need to get off at least three or four jaw dropping moments. We'll see how they involve Niño in this one, but whether he plays a big, small or no role is almost irrelevant. I have high hopes for this match and think it could actually surpass the opener.
Winners: Just like a matchup between Pepsi and Sunkist, this is too close to call. BRING ON THE CANADIAN DOLLAR! Heads technicos, moose rudos…and it's MOOSE! GET OUT THE WAY! Rudos win.
Ciclón Ramirez, Joe Lider, Juventud Guerrera vs. Carta Brava Jr., Mocho Cota Jr., Tito Santana
What to Expect: I have so many questions; like why the hell MAD member and ultimate rudo Juventud Guerrera on a technico team is? Yet another weird decision that makes you wonder if AAA will be changing things around. If this match does stay the same it feels like it'll be somewhere in the middle between good and pretty good, mostly because Joe Lider is even more out of place than Juvy. At least we know the Juice can fly with the best of them and if he is in fact working technico he'll have plenty of opportunity to show he can still strut his stuff, especially with a white hot group of rudos like Poder del Norte. The guy to watch however will be Ciclón Ramirez. The son of a former CMLL star (also named Ciclón Ramirez), Ramirez was a staple of Lucha Libre Elite in 2016 and according to those who saw him he was pretty good. This will be his chance to make a good first impression in AAA and he couldn't ask for better opponents to help him than Brava, Cota and Santana. Now if only he could've gotten a better partner than Lider!
Winners: I find a hard time believing this match will go off as is but if it does, there's absolutely no way The Juice is staying technico for this whole match. He will betray Ramirez and Lider (if the rudo leaning Lider doesn't turn on Ramirez himself) and Poder del Norte will emerge victorious yet again. It's all leading to them facing their toughest test yet at Triplemania in Trios Championship action…or at least I hope it is.
Aerostar & Drago vs. El Hijo de LA Park & Taurus
What to Expect: The first match on the show where all the pieces fit and everything makes 100% sense! Naturally it involves Aerostar, only the most consistent man in AAA today and a dude who can pull off this look.
Sadly the bandana will not be following Aerostar to AAA, but his great performance this past Wednesday on Lucha Underground should be. I'm not sure Drago will be; just a week ago he was too hurt to compete at AAA's last taping and I'm not sure he's had enough time to heal. Like everything else that looks problematic on this show, it almost doesn't matter. Aerostar is so hot right now that he could probably have a great match just going one on two with Hijo de Park and Taurus, the latter whom is the perfect opponent for Aerostar while the former is coming off the best performance he's had all year last week in Arena Mexico. So regardless of whether Drago is there or replaced, this match is likely to be one of the high points of the show and maybe the high point. I'm that confident in the work Aerostar is doing right now.
Winners: I'd be pushing Aerostar full steam ahead at this point, but AAA seems to be just as high on Taurus right now (and rightfully so). Thus I have the bull and Hijo de LA Park winning this one regardless of who's teaming with Aerostar. You may now return to giggling over Aerostar's bandana and forgetting that Hijo de LA Park is working both CMLL and AAA all the time just like his dad, Fenix and Pentagon. He is the forgotten luchador of the Renegades of Lucha!
La Máscara, Laredo Kid, Máximo vs. El Hijo del Fantasma, Rey Escorpión, Texano Jr.
What to Expect: Of all the weird pairings on this show, La Máscara and Máximo teaming together here would take the cake. In AAA's defense, a lot has happened since this card was revealed about a month ago…like Máscara betraying Máximo a week ago today because his cousin is far more interesting and entertaining than he is. Or something like that. In other words this match, as it stands, is what the kids today call…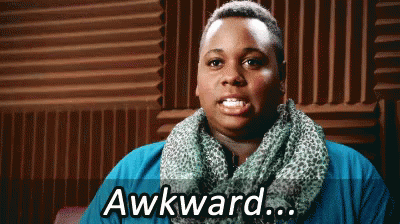 Now will it stay this way? I'm saying no, but that's mostly because I'm putting my faith in AAA not wanting to put us fans through having to watch Máscara and Máximo break up all over again. One of those two should be taken out of this match, and if there is a Grodd it'll be Máscara because he's pretty much the only weak link in this match. Replace him with almost anyone (including Mamba and Murder Clown, who both appear to now be Máximo allies) and this match suddenly looks really enticing, especially with rudos as consistent as Fantasma, Escorpión and Texano. Alas it could just as easily be a situation where Máscara and Máximo briefly patch things up, only for Máscara to turn on him again. I'm hoping for the former scenario and am expecting the latter.
Winners: AAA will make the wrong call here, team Máscara and Máximo up one last time and then have Máscara screw over Máximo at some point in the match, leading to a rudo victory.
Four Way Match
Dr. Wagner Jr. vs. LA Park vs. Pagano vs. Psycho Clown
What to Expect: If ever there was a match that could effortlessly preview the Triplemania main event without two of the competitors involved, this is the match. The only differences will be that Wagner and Pagano are in this match instead of Fantasma and Pentagon (and Fantasma is definitely making a run in for this match). Otherwise you're going to get the same thing we'll be getting two weeks from Saturday. There will be brawling. There will be weapons. There will be chair shots to the head. There will be blood. LA Park will 100% throw one of his opponents into the seats as hard as he can. Psycho Clown will pander to the crowd. Oh and the run ins; don't forget the run ins. This will be the AAA main event basking in all its glory and, depending on your stomach for such things, should be a good time as it plays into all four luchadores wheelhouse. I don't know if it'll be the best match of the night, but with LA Park involved it cannot be discounted.
Winner: AAA's booking strategy going into Triplemania (much like it has been the past few years) is to have Psycho Clown lose a lot on the road to the big show, only for him to pull it out in the end. Pentagon and Fantasma have already gotten pins over Psycho, which means it's now LA Park's turn to get the W. He pins Psycho to win this match after Fantasma attacks Psycho, and Park better be careful cause it's possible Fantasma will attack him too!
And I'm spent. The previewing is done sports fans. I shall be back tomorrow to review this AAA show (which will be shown live on Twitch at about 9:30 p.m. EST); the CMLL review will occur on Saturday. Get it? Got it? Good. Till next time!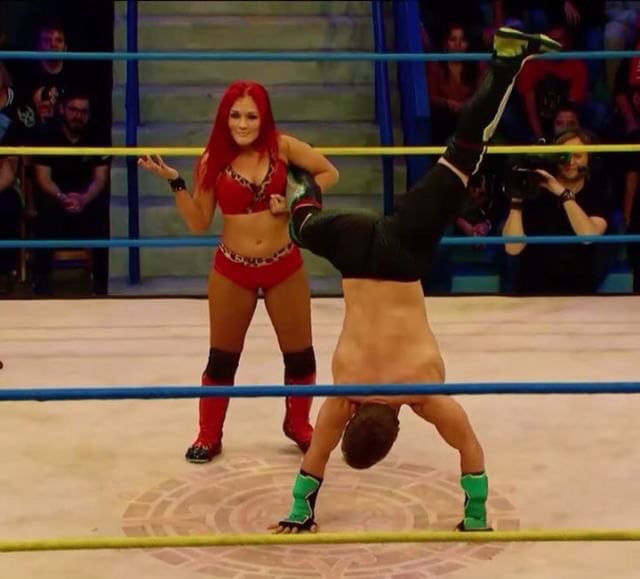 Please change disks to continue…