You may not have noticed sports fans but this weekend is kind of a big one for AAA. It largely has to do with a certain show being held in a Monterrey baseball stadium this Sunday, a card that features the AAA debuts of Rush and Dragón Lee, the continuation of the Rush-LA Park feud, Dragón Lee vs. Kenny Omega for the first time ever (and the Mega Championship), a eight man Apuesta cage match that should settle at least one of AAA's long running storylines and a whole bunch of other really enticing matches. It's a big show…that isn't streaming because Multimedios in Monterrey has first dibs, but hey; still a big show that we will see eventually. Thus it's easy to forget that AAA has another show this weekend in the form of a Saturday stop in Veracruz. Many people on the Monterrey show (which is called Triplemania Regia for those who just don't want to say "Monterrey Show" like yours truly) will be appearing on this card, which does give one the fear that maybe the effort level won't be as high. Beyond that though this looks to be another strong show and a nice appetizer for those who will get to see the big Sunday show live. Let's go deeper now and find out why.
Big Mami, Dinastia, Mr. Iguana vs. Australian Suicide, Lady Maravilla, Vanilla
What to Expect: This right here sports fans is what we call a hot opener. It's got everything. It certainly has a storyline, as we'll get one last look at Big Mami and Lady Maravilla going at it before their big hair match on December 14th (unless you happen to be in Monterrey on Sunday). But even separate from that this match has a ton of fire power. It's been a really good back half of the year for Dinastia in terms of high flying performances, and the always entertaining Mr. Iguana has been a big hit ever since AAA brought him in. Those two are a good time by themselves…now picture how much fun they'll be flying around with fashion icon Australian Suicide and the steadily improving Vanilla? There will be many a dives between those four and that should fit in nicely with the heat Maravilla and Mami will generate just by brawling. It all adds up to a hot opener and quite possibly the most exciting match on the show. I mean it; you'll want to tune in early for this one.
Winners: I have no idea because I still have no idea who's winning Mami-Maravilla in a few weeks! Logically the winner there is losing here so it should make the pick easy…but again I have no idea who I'm picking in a few weeks. The struggle is real. I guess I'll go with Team Maravilla here after she nails poor Mami with a chair again.
Bengala, Draztick Boy, Eclipse Jr. vs. Carta Brava Jr., Mocho Cota Jr., Tito Santana
What to Expect: This feels like one of those matches that AAA put together just to test Poder del Norte. Sure it's not like the Bengala/Draztick Boy/Eclipse trio isn't talented; in fact they can be really good. They can also be very inconsistent though, especially a guy like Bengala who is still more good than great when he isn't in there with his brother Último Maldito. Thus this match serves as an opportunity for both teams; Brava, Cota and Santana get another chance to prove they can have a good to great match with anyone AAA throws at them and Bengala, Draztick and Eclipse get a shot to show they're capable of hanging with an established team. Where will it lead? I could see this match being really, really good or aggressively average. Let's split the difference and say it'll be borderline good, with a few sloppy spots that hold it down but enough great Poder del Norte work and a few spectacular moments that raise it up.
Winners: I will sell all my Pepsi and move to Parry Sound, Ontario if Poder del Norte loses this match. They've got this.
Faby Apache, Niño Hamburguesa, Luchador Sorpresa vs. Abismo Negro Jr., Keyra, Villano III Jr.
What to Expect: Ah the first of potentially three Luchador Sorpresas on this show! That's right; three. We've got here, we've apparently got Super Crazy's spot (there are reports he's now off this show) and we potentially have Myzteziz Jr.'s spot if he still hasn't recovered from his reality TV escapades. And this is supposed to be the calm before the storm that is Monterrey; instead we've got three potential surprises and a whiff of M. Night Shyamalan in the air.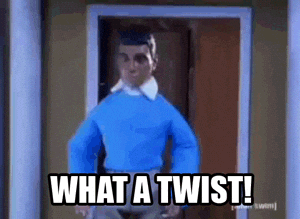 Of course this whole thing is compounded by the fact that I have no unearthly idea who this surprise could be. It could be someone booked for Monterrey making a quick stop here, it could be Laredo Boy or Drago Boy (the recent replacement guys it seems), it could someone moving up, it could be someone moving down; it could be anyone! Ultimately I'm not sure how much it matters who it is because the talent level here is already pretty good. Faby and Keyra are both hard hitters who will hit each other hard, Niño Hamburguesa is always delightful and Villano III Jr. is good for at least one batshit insane spot per match in between being an excellent performer. It's really just a question of whether Abismo Negro Jr. can finally get out of the funk he's in and if this surprise dude/dudette is above the Dave the Clown line. As long as he/she is and as a long as Abismo doesn't wet the bed then this has a shot of being really good as well.
Winners: I'd give it to Team Hamburguesa, just because I think he still has a role to play in this Maravilla-Mami angle. He, Faby and the mystery luchador(a) take it.
Aerostar, Drago, Máximo vs. Monsther Clown, Super Crazy, Super Fly
What to Expect: This is honestly the one match on the show that I'm not sure should be happening, mostly because Aerostar and Monsther Clown are going to be the final two in that Monterrey cage match and there's no way I'd be jeopardizing it (especially after Aerostar's weird arm scare this past Wednesday on Lucha Capital). Perhaps AAA will change it around drastically…or perhaps it'll go on as planned with whoever is replacing Super Crazy. Whoever it is should be a minor upgrade; Super Crazy hasn't been bad when I've seen him recently but he's also definitely not the same guy who used to do mind numbingly awesome moonsaults off balconies during ECW tribute shows. AAA could easily find another rudo to plug in his spot and give a similar, if not better, performance. Then again they could also do the same for Máximo in the technico slot and that's not going to happen. And that may ultimately be the problem. Regardless of who replaces Crazy, this is still a match that features a few people that need to save their best stuff for tomorrow and the underwhelming Máximo. It all leads to me having a feeling that this will be the weakest match on the show besides maybe the main event.
Winners: Monsther Clown wins this one for his team and then unmasks Aerostar after the match, a nice final moment for Monsther before he loses his own mask to Aerostar the next day. Shit; I just spoiled my prediction for the Monterrey main event!
Hijo del Vikingo, Myzteziz Jr., Octagón Jr. vs. La Hiedra, Rey Escorpión, Texano Jr.
What to Expect: Los Jinetes del Aire is back!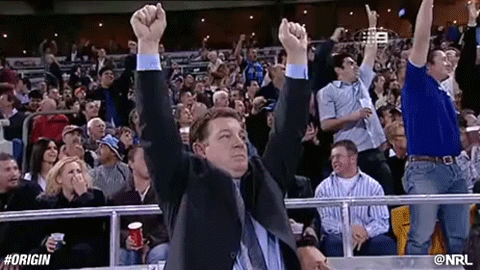 Wait; I don't think I conveyed my excitement enough. Let's try it again…LOS JINETES DEL AIRE IS BACK!
Now yes; I am aware that a few matches ago I talked about how Myzteziz Jr. may not be on this show. That's still in play, as well as the possibility that Myzteziz (who left Exatlon reportedly banged up) may not be in ring shape to perform at his usual high level. At the same token, WHO CARES?! The most exciting trios team in AAA should be back for this show after what feels like forever. And even if Myzteziz Jr. isn't at 100%, both Octagón Jr. and Hijo del Vikingo should be and they have a strong trio of rudos in Los Mercenarios to work with. Yes even La Hiedra, someone you wouldn't think would be a great base for Hijo del Vikingo when she actually is. Unless something goes terribly wrong there's no reason to believe this match won't be a whole lot of fun. Escorpión, Texano and Hiedra are as reliable as they come, Octagón Jr. is great, Vikingo is out of this world and even if he's still getting his sea legs Myzteziz is still good enough to contribute. This should be the best match on the show.
Winners: This is an easy call. Not only are Rey Escorpión and Texano both main eventers but they're both in that cage match tomorrow, while Myzteziz Jr.'s long layoff makes him an easy candidate to take a pin without it being a big deal. He'll do so and Los Mercenarios will pick up another W.
Pagano, Psycho Clown, Puma King vs. Averno, Chessman, Taurus
What to Expect: On the one hand, this match doesn't have the usual Dr. Wagner Jr./Blue Demon Jr. stuff involved, which should lead to a fresher matchup. On the other hand Pagano is still involved and even with a big match in Monterrey the next day is liable to not take it easy…which isn't good because Pagano is still Pagano. In other words who can say how this match will go? My gut tells me it'll be similar to the main event we got back on November 17th. Psycho, Puma King and the rudos will do enough really good lucha to make this worthwhile, while Pagano will do just enough car crash lucha to hold this back just a smidge. Even still it should be a solid main event, unless the guys are all coasting in order to save themselves for the next show.
Winners: The one true ace avenges his loss to Taurus on Lucha Capital the other night by picking up the win for his team here to send Veracruz home happy.
And with that it's time for me to eat a late lunch! I'll see you all tonight for the CMLL review and I'll be back tomorrow to preview AAA's big Monterrey show. That's right; even though the show isn't streaming I will still be previewing it anyway. I just like you guys too much. Till later!
Please change disks to continue…