Let's start this bad boy off with some singing sports fans! I don't care if Monday's blue, Tuesday's gray and Wednesday too! Thursday I don't care about you it's Friday, so much lucha! Did you see where I added the twist there at the end? Cure lyrics aside, there is indeed so much lucha tonight, which is why I was forced to pick between CMLL and AAA for the Live Review. I chose AAA; they had LA Park and Juventud Guerrera, and that's frankly just a tough act to follow. I will have a CMLL review for you at some point tomorrow sports fans, but for now it's all about the Triple A! Let's get cracking before things go live from Veracruz on the wondrous site known as Twitch.
Picudo Tribute
It's been a week since Picudo passed away suddenly, but that didn't stop AAA from doing the right thing and honoring before the show. The entire locker room came out, Vampiro said a few things and we got a nice chant for Picudo from the crowd. A nice moment and a reminder that Picudo will be very much missed by many.
Angelikal, Dinastia, Vanilla defeated Drastik Boy, La Hiedra, Villano III Jr.
The streak…continues? I'm not sure where we rank this one sports fans. On the one hand the match got off to an iffy start thanks to technical issues and then Vanilla, in a moment that may be hard for her to recover from with some, botched a plancha to the floor by not being able to keep her balance on the top rope. On the other hand everything else (save La Hiedra, who I at times forgot was involved) in this match was awesome. Angelikal bounced back strongly from last Thursday's off night with a couple of strong dives. And I'd be calling Drastik Boy the fastest, smoothest luchador alive if he hadn't been topped by both Dinastia and Villano III Jr. The sequence those two had towards the end was breathtaking in its precision and speed; frankly everything Dinastia did was just that. He's been really good in matches this year but I don't know if I've seen him more on than this. Some will remember this for the Vanilla botch but I'll remember it for Dinastia being off the charts. A pretty good opener in my book.
Hijo del Vikingo, Iron Kid, Niño de Hamburguesa defeated Black Danger, La Parka Negra, Low Rider
Disappointed the first match wasn't as insane as per usual? Don't worry because the second match was BATSHIT!
I never thought I would describe a Niño de Hamburguesa match as such but here we are. Granted I also never thought Niño would be in a match featuring these other five luchadores! Vikingo, Iron Kid, Black Danger, Parka Negra and Low Rider were all off the charts; between them there was some serious air (a Low Rider dive where he all but overshot Niño), Vikingo and Iron Kid taking death bumps, Dragonrana's, some absolutely off the charts rudo work from Danger, Negra and Low Rider during the middle portion and an awesome finale where Vikingo and Iron Kid topped Angelikal's tornillo with two even better ones. They provided the sizzle, and Niño was more than happy to provide the steak by getting the crowd involved and throwing in a few cool things himself, like his match ending top rope splash. Couple this with Hechicero and Valiente tearing down the house in Arena Mexico and this was a really strong few minutes for lucha libre. Great stuff!
Carta Brava Jr., Mocho Cota Jr., Tito Santana defeated Ciclón Ramirez, Joe Lider, Juventud Guerrera
Hey a rudo victory! If this were CMLL we might've had fifteen of them by now. Things went pretty much as expected here, if only a few minutes longer than I would've had it. Overall though I very much enjoyed this. Ciclón Ramirez is a keeper; he had a rough spot on an ambitious arm drag attempt but otherwise looked pretty damn good, especially on his numerous Astro Whip attempts that looked down right science fiction. Meanwhile Poder del Norte looked overall sharper than last week, Joe Lider stapled people and Juventud Guerrera got to show off more episode than usual before doing the inevitable when he turned on his team at the end. Who could've foreseen that development?! Again, I would've maybe shaved a few minutes off but I had a good time watching this. Maybe it was my Juvy shirt I have on corrupting me.
El Hijo de LA Park & Taurus defeated Aerostar & Drago
I'm starting to wonder if AAA got confused, gave this match the amount of time the last one got and the last match the amount of time this should've got! There was way too little of this, which was a shame because I desperately needed more of it!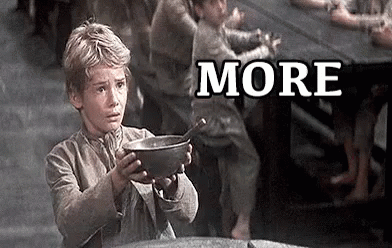 Legit, the only thing holding this match from being as good as the second match was the lack of time they got. The effort however was all there. Hijo de LA Park continued his streak of strong performances and that's not all he has going for him (more on that in a moment). Drago was solid. Taurus was phenomenal; there appears to be nothing he can't do, including cool springboard crossbody's. He would've been the best man in this match on any other occasion; unfortunately for him Aerostar was here and there are no normal occasions with Aerostar. He was up to his usual brilliance, with a great dive off the back of Hijo de LA Park early on and then an ambitious (if not altogether smooth) new tornillo dive towards the end. I'm always impressed with Aerostar but he seems to be on an even higher level than usual right now with his work, and this match was no different. Alas he still took the pin in the end after Park and Taurus wiped him off the face of the earth and that led us to the big angle after. And by big angle I mean Parka Negra attacking Hijo de LA Park to continue their weird feud that started a few weeks ago and continued in a backstage vignette that happened at some point. I'm not sure where this feud fits in with current AAA (maybe it will end up the Aniversario main event!) but I'm at least curious given how great Parka Negra is an how strong of work Hijo de LA Park has been delivering recently. What a world we live in where Hijo de LA Park is working both AAA and CMLL at the same time and is now involved in a potential mask vs. mask feud. It be wild if his father, Fenix and Pentagon weren't doing the same thing.
El Hijo del Fantasma, La Máscara, Rey Escorpión, Texano Jr. defeated Laredo Kid, Mamba, Máximo
I can explain this one sports fans. No seriously.
So this match started as a 3 on 3…only it then turned into a 4 on 2 because Máscara turned on Máximo for good and joined the rudo team. The referee allowed this because why the hell not, amirite?! This led to a very prolonged beat down until Mamba came out with a chair and laid waste to the rudos, thus adding him to the match because, once again, why the hell not amirite?! After that we actually got a lot of cool stuff, like Laredo Kid doing some really cool dives, Máximo looking alive for the first time in awhile and a top notch Fantasma suicide dive before Fantasma pinned Mamba to win. You know; the person who wasn't in the match four minutes prior! If ever there was an example of AAA being AAA, it was this match. Even still I actually enjoyed myself. Don't ask me why; I just did.
Pagano & Psycho Clown defeated Dr. Wagner Jr. & LA Park
I may need a second to gather my thoughts sports fans, mostly because I still can't believe Psycho Clown won this match! Psycho Clown…won a match…on the road to Triplemania. The only thing more confusing was whether or not this match was a tag or a four way! Ah who cares; it was awesome either way. It wasn't always pretty, especially when Pagano and Wagner got extended time at the end, but it was a sight to behold, especially when LA Park and Psycho Clown were going at it. I personally think Psycho Clown gets a bad rap from some (he's only had three great Apuesta matches at Triplemania on his last three tries, and one was with Pagano!) but there's no doubt something extra came out of him tonight working with the Chairman. Even Psycho's dives looked a bit better than usual. But try as he might no one was topping the Chairman tonight. This was yet another great LA Park performance in a year full of him, his charisma swallowing this match whole and the violence he dished out to Psycho lingering long. Quite frankly that powerbomb Park hit on Psycho through the announcer's table might be the best thing I've seen Park do this year, and I saw both his first trios match in Arena Mexico and the Rush match! This match wouldn't have been the same without him and luckily we don't need to think about that scenario. All we need to know is that this was an AAA main event style match done correctly, with even the Fantasma interference and Psycho Clown no selling of the chairs working. Now we all just need to figure out if there's anything to read into Psycho getting the win…nah probably not.
That's AAA from Veracruz sports fans. I'd say another strong show overall. It wasn't last week, a top to bottom classic show where everything was at least good. But even the weaker stuff tonight was entertaining in my eyes, and the highs of this show (the main event, the second match, Dinastia's work in the first bout) were off the charts good. We're now at the point where we can look back at AAA in March, when it was so bad it belonged in the Scary Movie franchise, and marvel at just how quickly AAA has turned the ship around with Konnan at the controls. It's fun to watch AAA again and next week and Triplemania the week after should be just as entertaining…providing AAA does release a card for it at some point!
That'll do it sports fans. I'll see you tomorrow for a review of the CMLL show at some point. Till then!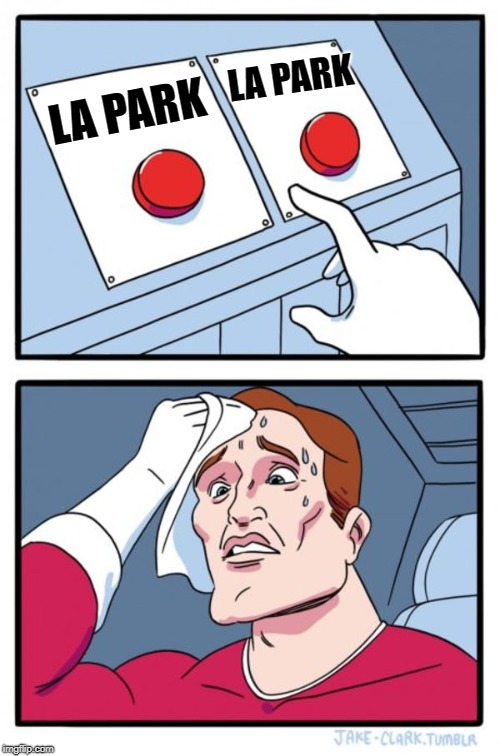 Please change disks to continue…