After a slightly underwhelming stop in Los Mochis and a highly disappointing effort in Hermosillo two weeks ago, no one needed a week off more than AAA. Well other than CMLL perhaps but when hasn't CMLL needed a week off?! The point is AAA got that week off to rest, hopefully ask themselves what the hell they were thinking with that Hermosillo show, and are now returning for two more shows this weekend in Tuxtla Gutierrez and Villahermosa. The good news is neither show is competing with CMLL, meaning I can give my undivided attention to all three shows for once! The better news; this Tuxtla show looks to be a significant improvement from a few weeks ago, with several strong matches up and down the card and at least one exciting debut. There also should be a ton of emotion due to Silver King's tragic death in London last week, with his brother Dr. Wagner Jr. scheduled for the main event. It's AAA, changes will likely be made and they may not be for the better but unless there are certain talents that can't make the show, AAA would be wise to ride with the card they have and deliver the goods. They should be able to do that. Now let me tell you why.
Aztroluxe & La Hiedra vs. Dragón Bane & Halcón 78 Jr.
What to Expect: Two things sports fans. First, I'm very much looking forward to La Hiedra watching a shit ton of flips from the other three luchadores in the match before she pops one of them with a stuff forearm. It's gonna be great! Second, was it really necessary for Aztroluxe to change his name from Astrolux? Is it because the Z makes things pop more than the S? Does he think it makes him sound more extreme? Cause if he wanted that, all he needed to do was drink some Mountain Dew and recreate that Channing Tatum/Dew commercial with the Hoobastank song. Kids these days.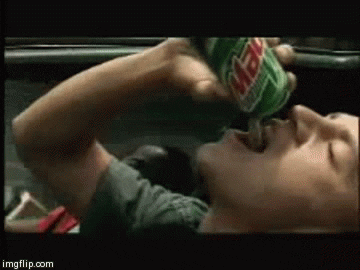 In any event, weird name changes should do little to change the fact that there's a lot of fun talent in this match (as well as Halcón 78 Jr.) and this match should be fun, unless of course Dragón Bane gets a little too Dragón Bane-ish. Certain lucha fans are nodding knowingly at that statement. Just remember; at least he hasn't changed his name to Dragzon Banez or something like that. We can fully turn on him when that happens.
Winners: Hiedra and Aztroluxe win, followed by Hiedra forearming Aztroluxe so hard his name loses the z, thus forcing him to go back to being Astrolux. Just some fantasy booking for you all.
Big Mami & Niño Hamburguesa vs. Lady Maravilla & Villano III Jr.
What to Expect: Oh look; this match again! Honestly I don't mind seeing it again and I'm pretty sure Villano III doesn't mind being involved. Yes it was nice to move up and have some wild matches a during the last weekend of April, but at the same time he finished that weekend looking like Doug Glatt in the final five minutes of Goon. This match will be a vacation in comparison. That may be part of the problem; I'm still enjoying the Lady Maravilla-Niño Hamburguesa storyline and AAA has tried a few different things to move it forward, like having Maravilla cost Hamburguesa matches she's not even involved in, revving up the Mami-Hamburguesa tension and filming this incredible video of Maravilla and Hamburguesa taking selfies on the beach (at least I think that's what's going on; the Sin Máscara guys were talking over the clip as it happened!). But there's no doubt it's stalled a little bit and with none of these four scheduled to be on the Verano de Escandalo card leaked this morning it leaves open the possibility for this angle to even further spin its wheels. We know these four are capable of doing something interesting both storyline wise and workrate wise (well at least Hamburguesa, Maravilla and Villano are). I just hope AAA has some good ideas for this to move the story forward; otherwise this will just feel like a rerun.
Winners: Tensions rise between Big Mami and Hamburguesa after some sort of disagreement after a Lady Maravilla seduction attempt leads to Maravilla and Villano winning.
Flamita & Myzteziz Jr. vs. Australian Suicide & Daga
What to Expect: Keep those Republic Credits tucked tightly into your wallet sports fans because this match, if it happens, is going to be some serious podracing. That's right; I'm still bringing it back!
Seriously, this match looks special. Maybe, MAYBE you can argue Daga is out of place a little bit (and he has, admittedly, not yet had a standout performance since returning to AAA) but we know what he's capable of and he should mesh well with Flamita and Myzteziz. And I don't think we need to question what they or Suicide will bring to the table, though perhaps we should question how Suicide and Daga are able to team together after Daga took Suicide's mask just three years ago! Did Suicide just forget after too many hangouts with Jack Evans? You see my point though; this is how far I have to go to find something iffy about this match, which is basically to say this match has nothing iffy at all. Unless AAA changes it around or one of the dudes has a serious off night, this should be at worst very good.
Winners: Flamita and Myzteziz take it after some craziness that I haven't possibly thought of yet.
Faby Apache & Lady Shani vs. Chik Tormenta & Tessa Blanchard
What to Expect: Here it is sports fans; the official AAA debut of one Tessa Blanchard. This is, and I cannot stress this enough, a great thing. For those who don't pay attention, not only is Tessa one of the fastest rising names in wrestling but she's also legitimately one of the best wrestlers in the world right now, male or female. Go watch her matches with Kylie Rae and Gail Kim this year if you doubt what I'm saying. She's an outstanding mat wrestler, she's a hard hitter, she can fly when she needs to; this is a great pickup for AAA and, provided they actually stick to this match, this is a great bout to debut her in. Faby, Shani and Chik Tormenta are all terrific workers who hit hard, and Tessa should have no problem fitting in with them, especially since she has experience wrestling Faby before (they had a good match at Impact's first tapings in Mexico last fall). There's the fear that AAA could change this around or make this a vehicle to build to Faby-Hijo del Tirantes, which would just be the worst thing ever. As long as AAA plays this straight though, this should be a strong debut for Tessa and a really fun, hard hitting match.
Winners: Tessa will be the story going into this match but just as important is the fact that Lady Shani will be squaring off with Chik Tormenta for the first time since Tormenta became number one contender for Shani's Reina de Reinas Championship. That match, or some multi-woman variation of it, will be coming soon, so look for Tormenta to lead the ruda team to victory in order to build some credibility for her eventual title match.
Hijo del Vikingo, Laredo Kid, Puma King vs. Chessman, Luchador Sorpresa, Sammy Guevara
What to Expect: Just a few weeks ago this match would've been filed under "great if La Máscara" wasn't in it. Then Máscara left AAA, his slot opened up in this match and now we're all partying like we just found out My Chemical Romance reunited. It'll happen someday.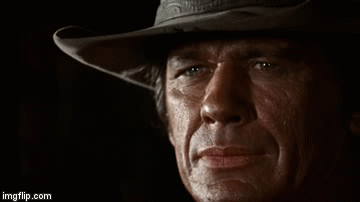 But yes; there's no La Máscara in this match anymore and unless AAA decides to replace him with Dave the Clown this match looks like a winner. Chessman may have had a rough weekend to start the month but he's generally reliable, while Sammy Guevara is excellent, especially with on and off rival Laredo Kid. It's a good thing Laredo is in this match then, and I don't think I really need to go into detail about how excellent he, Vikingo and Puma King have been this year. There are people AAA could put into this match that'll make it slightly less appealing (hello Monsther Clown) but again; unless it's Dave, a returning La Máscara or an Impostor La Parka turned rudo, AAA can put any other rudo in Máscara's spot and this match will likely rule. And if they happen to fly in someone like Averno or Taurus for that spot? In the words of that terrible song from Mighty Morphin Power Rangers: The Movie, GET READY!
Winners: This one is legit TOO CLOSE TO CALL! Unfortunately I have no coin to flip anymore so I just have to pick at random. And I have; the technicos win. BOOM! This is why I get paid zip.
Dr. Wagner Jr., Pagano, Psycho Clown vs. Killer Kross, Rey Escorpión, Texano Jr.
What to Expect: Normally I would make a joke about this match being the same as most Wagner involved AAA main events recently, but this is actually a bit of a big deal. As we all know, Dr. Wagner Jr.'s younger brother and former AAA, All Japan, CMLL, New Japan, UWA and WCW star Silver King tragically passed away last Saturday and this will officially be Wagner's first AAA match since then. Throw in a likely tribute segment for Silver King early in the show and this will undoubtedly be an emotional moment for all involved. How that affects the match or Wagner I don't know. I fully expect the rest of the guys will be as they usually are, with Psycho and Escorpión having great sequences, Pagano trying (and failing), Texano being solid and Killer Kross throwing people around. In the end though they'll be secondary to Wagner. I don't know what that means for match quality, but it should make for an emotional few minutes.
Winners: There's only one choice here; Wagner should go over. And he will, with the technicos picking up the victory after Wagner pins Texano with the Wagner Driver.
There you have it sports fans. I'm off to rest up for tonight's CMLL, which I will be reviewing as per usual. SEE YOU THEN!
Please change disks to continue…