It's a busy weekend of wrestling sports fans. Tonight there's CMLL and GCW, tomorrow there's AEW and AAA, Sunday there's…well there's got to be something but I don't know what. Alright it's really just Friday and Saturday that are busy, with Saturday looking really loaded given how good the AEW card looks and how great AAA has been this year. It doesn't hurt that AAA has a lot of buzz right now coming off yesterday's Triplemania Regia card reveal (and the fact that AAA inexplicably won't be streaming the show!), which this show should only help build towards. With the exception of the main event (which looks more "fine" than "good") every match has significant promise and several bouts could be great. It's a shame it'll be going on at the same time AEW because both shows very much look worth your time. But enough about good problems to have; this is Lucha Central, this is a lucha show and it needs previewing!
Dragón Bane & Mr. Iguana vs. La Parkita Negra & Mini Psycho Clown
What to Expect: I'm very tempted to just say "this will be a bat shit insane opener" and leave it at that, but then I remember that I don't actually know this La Parkita Negra guy. I know he's wrestled one match for AAA previously but evidently the impression he left on me was minimal. Take him away though and I know exactly what will happen; Dragón Bane will do wacky things (if he's there; he may be hurt or in Pro Wrestling NOAH for all I know), Mr. Iguana will play with his toy lizard before also doing wacky things and Mini Psycho Clown will take five minutes to settle in. In other words, this will be a bat shit insane opener, a totally uncommon occurrence in AAA these days.
Winners: I'm rolling with the Lizard King. Iguana and Bane/whoever will defeat the rudos after Iguana pins Mini Psycho with help from the toy lizard. Gotta put the toy lizard over too you know.
Bengala, Big Mami, Luchador Sorpresa vs. Keyra, Lady Maravilla, Último Maldito
What to Expect: Oh man; is this where we're going to find out who Big Mami's new partner is to take on Lady Maravilla and Villano III Jr.?! I think it has to be right? I mean that would make it a 2 luchadores, one luchadora team taking on a two luchadoras, one luchador team situation so maybe AAA will go with a new luchadora to even the sides, thus keeping my dream of Ludark Shaitan showing up in AAA alive. Who am I kidding; that dream is already dead!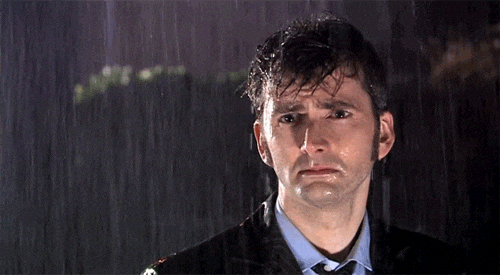 Anyways, the more I think about it the more I expect the Luchador Sorpresa will be Big Mami's new partner while she continues to act like she's over Niño Hamburguesa (spoiler; she's not). Who it is I don't know; maybe one of the exoticos? Drago? A returning Myzteziz Jr.? Hijo del Volador? Whoever it is they'll be walking into a decent match. Keyra and Maravilla will bring the hard hitting, Mami and Maravilla will bring the hot angle and Bengala and Último Maldito will continue to do their livewire act that will remain awesome all while threatening to become stale. It wouldn't hurt to add a new sequence or two into the act dudes! The point is this will be a lot of fun, unless the Luchador Sorpresa is one of Strippers Big. Then this will be the best match of the year.
Winners: Mami and her new partner get the win to establish themselves as a formidable unit, Maravilla attacks after the bell anyway, Hamburguesa runs down to make the save and Mami rejects him anyway because forgiveness cannot come until the inevitable mask vs. hair match between Mami and Maravilla. I'm welling up as we speak thinking about how Hamburguesa will offer up his hair instead of Mami's, leading to the most emotional wrestling moment since Cody-Dustin.
Dinastia, Lady Shani, Niño Hamburguesa vs. Arez, La Hiedra, Villano III Jr.
What to Expect: Speaking of Hamburguesa! The poor boy may have lost both of his love interests, but he's at least getting what will likely be the better match of the two on Saturday. Dinastia and Arez are both on fire right now (go watch Arez vs. Aramis if you want proof; that shit was tighter than the tight spot in O 'Brother, Where Art Thou?) and they've been excellent together in many an AAA undercard match over the past month. There's an over 9,000% chance they'll be money again here. Meanwhile Shani and La Hiedra will hit each other hard (seems to be a common theme in the AAA luchadoras division huh?), Villano III Jr. will continue his quest to wipe himself off the face of the earth and gee, Hamburguesa doesn't really need to do a whole lot but show up with all the other shit going on, does he? I'd expect a really fun bout that could be even better if there's a ramp. You know Villano III Jr. loves those ramps! His eyes go wider than mine when I read updates for Francis Ford Coppola's Megalopolis.
Winners: It's times like these I wish I hadn't lost my Canadian coin and could flip to decide matches like this. Eh, I guess I'll go with Team Arez, partially because that's the better team, partially because of that Arez-Aramis match being so good and partially because Hamburguesa is heartbroken and that generally leads to defeat. Just look at Michael Cera at the beginning of every movie he's ever been in if you need more proof.
Flamita, Hijo del Vikingo, Octagón Jr. vs. Carta Brava Jr., Mocho Cota Jr., Tito Santana
What to Expect: Nothing to see here sports fans; it's just the best rudo trio in Mexico against two thirds of the best technico trio in Mexico and Flamita. Not a big deal at all.
Alright I can't keep this charade up; this match is going to be radder than the back half of American Idiot. There's so much talent here, enough that you could argue that Flamita might be in the bottom half of the talent pool. And Flamita's a guy who has been in some of the best lucha matches of this year! If there's any concerns it's that Poder del Norte matches do tend to fall a bit much into formula at times, and I'm still not entirely convinced Hijo del Vikingo has returned at 100%. That said I've seen enough of Vikingo to know that 85% of him is still a world class luchador, Octagón Jr. (who has really grown into his new role) and Flamita are both excellent and Poder del Norte, sticking to close to formula or not, could have a great match while simultaneously beating Sonic Adventure. It's not a question of whether this will be good; it's just a question of how good.
Winners: Remember that Vikingo and Octagón Jr. are two thirds of the AAA Trios Champions? Pepperidge Farm remembers! I anticipate AAA will remember here as well and give Poder del Norte the victory in order to set up a future title match when Myzteziz Jr. finally returns from reality TV exile. If only he could bring Laredo Kid back with him. Grodd do I miss Laredo Kid.
Aerostar, Murder Clown, Nicho el Millionario vs. Killer Kross, Monsther Clown, Taurus
What to Expect: I guess AAA decided they didn't want all the big returns/debuts to take place at Triplemania Regia, which is why this show is going to be featuring the return of Nicho el Millionario. You may also know him as this guy.
Yes the original Psicosis is back in AAA and under that name he used when he had that criminally underrated tag team with Joe Lider back in the day. How good is Nicho these days you may ask? I've only seen him sparingly over the last few years but while he's definitely not 1990's Psicosis, he's still pretty solid and should have no problem meshing with either Killer Kross (a very easy talent to work with) or Taurus. Frankly Nicho's return is mostly going to be background noise; the big story will be the continued Aerostar/Monsther Clown row, which looks to finally be coming to a head in that Triplemania Regia cage match. That isn't to say Nicho, Murder Clown, Kross and Taurus won't have anything to do, but the focus will definitely be on the two rivals. I'd expect a fun match, but probably not something on the level of the undercard bouts.
Winners: Killer Kross only loses in AAA when Cain Velasquez is involved and well, ole Cain seems to have moved on to the great gig in the sky (or at least the well paying mediocre gig in the sky!). Ergo, Team Kross is winning this one after Monsther Clown does something against the rules to pin Aerostar.
Dr. Wagner Jr., Pagano, Psycho Clown vs. Blue Demon Jr., Chessman, Rey Escorpión
What to Expect: This match is pretty much more build to that Triplemania Regia cage match with Pagano inserted in because what the hell else is he going to do? On the one hand that will bring the match down because Pagano is still the same "tries hard, has no ability" luchador he's always been. On the other hand maybe LA Park or Rush will make an appearance and beat the pulp out of him to build to that triple threat match in Monterrey, which would definitely be an exciting occurrence! Either way I'd expect this match to be, while not necessarily bad (it'll have Psycho Clown and Rey Escorpión doing sequences together after all!), the weakest match on an otherwise good looking show.
Winners: The technicos win, only for the rudos to attack after the match like they always do. I'm onto you AAA!
And with that I'm off to go to the grocery store. I shall return tonight though for a review of CMLL's show and while I'll be watching AEW tomorrow, I will be getting to this AAA review some time during the weekend. Till next time!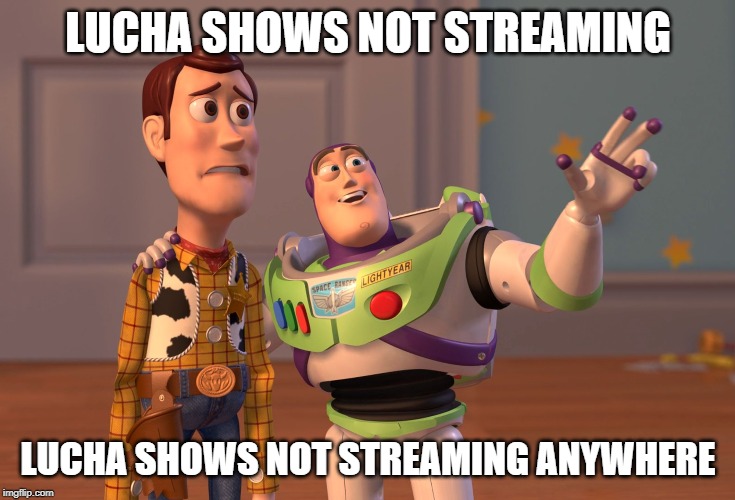 Please change disks to continue…
© 2019 Lucha Central
We invite you to follow us through our official social media accounts: