One preview down, one more to go! Not long after CMLL starts tomorrow night does AAA come at us with their own show from Tijuana. In typical AAA fashion the show looks to feature a lot of fun and a lot of weirdness. This time the weirdness is caused by a usual factor (luchadores missing the show for some reason) and an unexpected one in AAA promoting the show with Tijuana promoters EMW. Thus we're going to have a few matches on this show that feature titles you don't know about being defended and stipulations designed to get the Tijuana crowd into frenzy. Even with all that it should add to a weekend that is already going quite well for AAA. And with that, let's get this show on the road. TO THE PREVIEW MOBILE!
Black Danger, Genio del Aire, Mirage vs. Black Destiny, Fantastik, Rayo Star
What to Expect: I actually have no idea! This is what happens when several of the people in this match (including Black Danger) have jumped back to The Crash, thus making this lineup questionable. All I can tell you is Danger definitely won't be in this one, Las Vegas based wrestler Damian Drake will be (he's flying out to Tijuana for this one) and…that's it. Well that and this match is likely to be bonkers if AAA even has half the people listed here (including Drake) involved.
Winners: Whatever team Drake is on. I don't know, I'm just taking shots in the dark here. Just some more Grade A lucha coverage RIGHT HERE, AT LUCHA CENTRAL!
Drago vs. Aerostar vs. Argenis vs. Hijo del Vikingo vs. Myzteziz Jr.
What to Expect: This bout is for the EMW Middleweight Championship, a title that apparently exists. I'm not sure why Drago (who apparently holds this title) couldn't defend the AAA Latin American Championship alongside it…but then again maybe he is and I'm going to look dumber than EC3 one year after signing my WWE contract.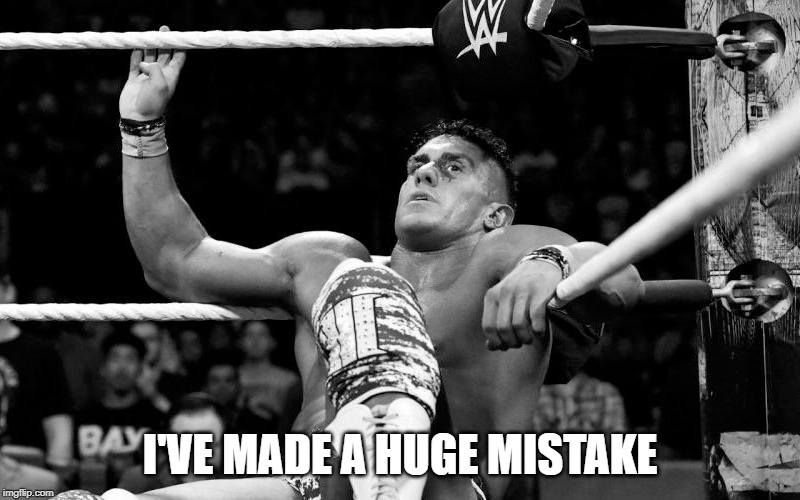 In any event, this match should be spitting hot fire regardless of what's on the line. Yes Aerostar and Drago may be a bit jet lagged due to flying back from New York but when has something like that ever stopped them? They'll be on their game and we all know what Vikingo and Myzteziz Jr. are capable of at their best. Argenis is really the only "so-so" guy in this match and he'll be just fine with all the other guys going nuts. This won't be the most heated match on the card but it should definitely be the best in terms of awesome dives and in ring quality.
Winner: Drago retains whatever title he puts on the line by pinning Argenis with the Dragon's Tail pin.
La Hiedra, Lady Shani, Niño Hamburguesa vs. Keyra, Lady Maravilla, Villano III Jr.
What to Expect: The hottest feud in AAA continues! Last we saw of Niño Hamburguesa and Lady Maravilla our hero (Hamburguesa) was carrying his injured love interest (Maravilla) to the back after Hamburguesa and Big Mami successfully defended their AAA Mixed Tag Team Titles against Maravilla and Villano III Jr. at Rey de Reyes. The love cam was there and everything. This time there will be no Big Mami, there will be Villano III Jr. and there will be a whole lot of questions for yours truly! Did Hamburguesa's actions result in him starting to win Maravilla over? Or is she still going to be treacherous towards the still smitten kitten that is Niño Hamburguesa? Either way I'm excited to find out! I'm also excited to watch this match, which in addition to the angle should have some good, hard hitting lucha between Hiedra, Shani, Keyra and Maravilla. And that's before you consider the likely hot crowd and the return of the love cam. What can I say; WE ALL LOVE THE LOVE CAM!
Winners: I say Maravilla continues to play it ruda here and once again screws Hamburguesa out of the match, giving the ruda(o)s the victory. Many tears will be shed. And why not; ALL WE WANT IS FOR THESE TWO CRAZY KIDS TO BE TOGETHER!
Mamba, Máximo, Pimpinela Escarlata vs. Averno, Chessman, Super Fly
What to Expect: Of all the matches to be happening this weekend, this is definitely one of them. I really got nothing else to say beyond that sports fans…well other than I guess it's nice to see Máximo away from La Máscara for a change. Even still this match will take a herculean effort from everyone involved to be close to good. Otherwise you can look forward towards the most ordinary of ordinary matches.
Winners: Los OGT's take this after Averno pins Pimpi with the Devil's Wings. Excuse me while I yawn.
Tag Team Cage Match
Joe Lider & Pagano vs. La Máscara & Texano Jr.
What to Expect: This is another EMW special and the first of two tag team matches to take place in a cage on this show. Why do we need two tag team matches to take place in a cage?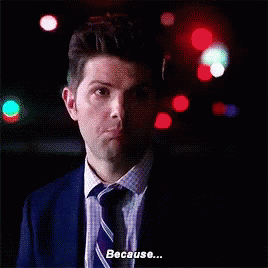 Look I'm not opposed to cage matches sports fans; they can be fun. But two is too many on one show (especially when they're the same kind of match). It's even more frustrating when you realize this match, a match being labeled Copa EMW by the by, should be outside of the cage so Joe Lider and Pagano, two certifiably crazy men, can do unspeakable things to themselves, Máscara and Texano with weapons. Alas they will now be confined to a cage where they will only be able to do some unspeakable things to themselves, Máscara and Texano with weapons. It'll be fun, it'll be wacky, it'll feature Pagano trying and failing at something and it'll feature La Máscara giving the lowest amount of effort possible. I just would've preferred that scenario outside of a cage is all.
Winners: Máscara and Texano get some mojo back after a bad Rey de Reyes showing by surviving this match and picking up the W.
Tag Team Cage Match
Dr. Wagner Jr. & Psycho Clown vs. Blue Demon Jr. & Rey Escorpión
What to Expect: Now this is a cage match I can get behind!
Whereas the last match should be a regular bout, this one makes sense to be in the cage for a few reasons. Number one, Wagner and Blue Demon have issues that should be resolved in a cage. Number two, all four of these guys (yes, even you Demon) are good enough that they can make this stipulation work, unlike the last match where only Texano is capable. And number three, its Psycho Clown in a cage. The last two times that happened he took no win situations and wound up elevating the matches with spectacular performances. There's no one hotter in AAA right now than the ace and I expect no different with him locked in a cage against one of his best dancing partners (Escorpión). There will be better matches on this show, but there won't be any that have as much spectacle and heat.
Winners: The Good Doctor and the ace send the crowd home happy with a victory over Demon and Escorpión. Naturally because this is AAA the rudos will immediately attack them to get their heat back but hey…I don't know what point I was going to make. The important thing is Psycho and Wagner will win and who cares about the rest?
And with that I am off to play a whole lot of Uncharted 4! I'll be back later tonight though with another column talking about AAA. Till then, don't you know Lucha Madness is in the Final Four stage?!
Please change disks to continue…