It's a little before 1 a.m. on the East Coast, the first AAA show of 2020 is in the books and all I can say is THANK GRODD AAA IS BACK! It was as if 2019 never ended sports fans, as AAA's kick off to the new year in the Pepsi Center was a roaring success, despite the fact that it actually could've been a slightly better show. And when I say slightly I mean slightly; everything on this show was worth watching and three matches were, in my opinion, great, with the only criticism being that some of the matches could've been better than "good" or "very good." When that's the case, you know you're firing on all cylinders. That or you have LA Park, Rush and the Lucha Brothers delivering for you, in which case you are still firing on all cylinders. In any event, whether it was great lucha, a touching tribute to La Parka to open the show, fun angles' whatever you were looking for, it was here. And now let's gush over this show some more!
Four Way Match for the AAA World Mixed Tag Team Championships
Lady Maravilla & Villano III Jr. (c) defeated Arez & Keyra, Big Mami & Niño Hamburguesa and Dinastia & Lady Shani
And so AAA began 2020 the way the ended 2019; SPECTACULARLY!
What an opener sports fans. As anticipated by…well me, this match was crazy, despite the fact that it did feature two people in Big Mami and Niño Hamburguesa who are generally thought of non crazy. Not here; they did the dives, they got hit with dives and fit in great, just as everyone who has seen them over the past year would've thought. They also got the crowd into it, which then allowed stuff like Arez being the most creative man alive, Lady Maravilla having a death wish (she took so many death bumps, Villano III Jr. was probably jealous) and Keyra to do a Spanish Fly off the top and to the floor onto many people. Terrific stuff! Really this was a great effort from everyone involved and I was ready to declare it a home run…until the post match where AAA brought back the Kiss Cam and then had STRONG HEARTS (CIMA, El Lindaman and T-Hawk) lay out Mami and Hamburguesa! WE'VE GOT THE STRONG HEARTS IN AAA BABAY! That almost makes it worth Hamburguesa and Mami coming up short for the Mixed Tag Titles, which is fine anyway because a chase is always fun.  So really this was a grand slam start. Terrific opener, terrific post match angle.
Mascarita Dorada, Mr. Iguana, Taya defeated Abismo Negro Jr., Demus, La Hiedra
The downside of the opening match being so good is that it made it hard for this match to follow. And it did have trouble for the first few minutes; there wasn't anything terrible but the flow of the match was stunted a bit due to the amount of focus on Mr. Iguana's comedy. Then Mascarita Dorada (still using that gimmick, though more on that in a second) started working with Demus and things picked up from there. You could put those two in the Pepsi Center, Arena Mexico, hell a Pizzeria Unos parking lot and their chemistry is going to be untouchable. Their sequences got this match back on track and once that happened everyone else started clicking, with Iguana getting in a nice dive, Taya and Hiedra having solid sequences together and Abismo Negro Jr. actually performing well! It still wasn't the performance he needed, but it was better than usual. All in all it was solid stuff, though I am a bit bummed they went with Keyra as Taya's next challenger instead of Hiedra.
Mascarita Gets OWNED
Remember when I said we'd have more on Mascarita in a moment? Here's that moment! AAA decided after the match to reveal Mascarita Dorada was becoming the new Mascarita Sagrada. It all went according to plan…right up until Bestia del Ring, LA Park and Rush ran down, beat the ever living tar out of Dorada/Sagrada and then proceeded to cut two amazing promos between Park and Rush. I loved every minute of it! I can't decide if my favorite part was Park carrying Dorada/Sagrada around by his tights with one hand, Rush tossing Dorada/Sagrada into the announcer's table or Rush starting to speak English and Park then mocking Mexico City for not understanding him. This was TREMENDOUS rudo work and one of the better talking segments AAA has done. And remember; this is one of the things AAA hasn't done great recently! They did here though and it was welcome to get the crowd heated back up.
Carta Brava Jr., Mocho Cota Jr., Tito Santana defeated Dragón Bane, Myzteziz Jr., Octagón Jr.
This was a match that I liked, and yet came away from feeling disappointed by. Of course a big reason for that is because Aramis was replaced by Dragón Bane…and Dragón Bane is no Aramis sports fans. I'm not against Bane like some people are but you can definitely see the difference between him and Aramis, who I guarantee wouldn't have wiped out on that massive dive Bane missed (though in fairness, Carta Brava should've definitely caught him), wouldn't have bailed on taking Poder del Norte's finish and definitely wouldn't have insisted on adding a Canadian Destroyer by Mocho Cota Jr. for no reason. It wasn't a bad performance, but it wasn't as good as Aramis would've been and as a result Poder del Norte wasn't quite as good and the match wasn't as good. Of course it was still good; Octagón Jr. was magnificent, Myzteziz Jr. did a lot of good stuff, the triple tornillo dive spot was awesome and Poder del Norte, even on a bad night, is still the best trios team in the world. This was a good match that should've been better, but unfortunately Aramis wasn't available. Oh, and Argenis attacked Myzteziz Jr. after the match to continue that feud. Somewhere, Carístico nods his head in approval.
Rey Escorpión, Taurus, Texano Jr. defeated Hijo del Vikingo, Murder Clown, Puma King
Let the record show that this match only missed great status because Hijo del Vikingo didn't quite land the big move of the match. What was the big move of the match you ask? None other than a Brillo Dorada INTO A DRAGONRANA! Yes Vikingo attempted it, no he didn't hit it flush and yes we are all very impressed at the attempt and saddened he didn't get all of it.
That right there was enough to just bump the match down slightly. Besides that it was a hopping good time. Poder del Norte may be the best trio in AAA (and in Mexico frankly) but Rey Escorpión, Taurus and Texano are really good at what they do as well and they made for great heat magnets early and better punching bags later. Meanwhile Vikingo was still going full throttle despite his miss, and both Puma King and Murder Clown looked great, with Puma in particular getting over huge. I was kind of surprised that AAA had Vikingo lose to start out 2020, but it's alright because a) it was to Taurus and b) it sets up Los Mercenarios vs. Vikingo, Octagón Jr. and Myzteziz Jr. for a trios title shot, which Escorpión asked for after the match. Yet another post match angle setting things up for the future. How very un AAA of AAA! In any event, it was welcome again and a nice close to a very good match that was almost great.
Aerostar, Drago, Pagano defeated Blue Demon Jr., Chessman, Monsther Clown
In a stunning turn of events, it was this match where the show went from "this is a good show" to "this is a great show!" I would've never have guessed, at least until I saw Disney Channel star Blue Demon Jr. walk out with the hammer. At that point all bets were off and this degenerated into a high end version of a 2019 AAA main event, with yet another post match angle (more on that soon!). It's astonishing how fresh Blue Demon Jr. feels all of a sudden. Last year I wanted the dude to make like a tree and buzz off; now he's the hammer wielding, ruthless future TV star who not only looks better than he's ever been but is out there having good sequences with Drago of all people. I have no idea what is going on with those two, but they were feuding again tonight and they generally looked good doing so, right up till Demon cold cocked him with that hammer. The focus was definitely on those two throughout the match, as well as Pagano and Chessman having some better than usual sequences (this was one of Pagano's better nights). But the show stealer wound up being Aerostar.  With all the focus on guys like Hijo del Vikingo these days, it's easy to forget that Aerostar is still a premiere high flyer. It wasn't tonight; Dario Cueto's savior looked as fresh as ever, delivering on his promise to break out some new moves and pulling them off with Monsther Clown, of all people, as his base. Monsther is a solid worker, but he's not a super base by any means. It didn't matter as Aerostar killed it with him anyway, which makes you wonder what he'll be doing when he gets to work with the Taurus' of the world. He was tremendous, pretty much everyone else here was good to great and this match exceeded expectations…and then things just got even better!
Fenix, Pentagon Jr., Psycho Clown defeated Bestia del Ring, LA Park, Rush
I may have forgotten to mention there was more to that semi-main! Oh no wait; I just saved it for here because the post match angle segued into here. After the match, Blue Demon Jr. and Chessman turned on Monsther Clown, prompting Psycho and Murder Clown to run out, save Monsther AND REFORM LOS PSYCHOS CIRCUS! THE CIRCUS IS BACK IN TOWN BABAY! A tremendous moment, which then gave way to Bestia, LA Park and Rush coming out to attack the Clowns (while Blue Demon conveniently skulked away), followed by Pentagon and Fenix running in to make the save. And then began the best thing on the show and one of the best things I've seen all year.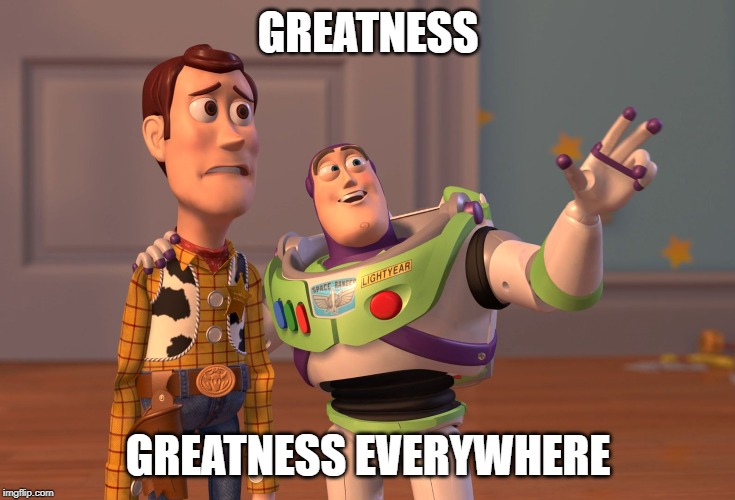 Before we get into the praise, I do have three criticisms of this match. It did go a few minutes more than it needed to, the ending was the typical non finish you get in an LA Park match and by Grodd Bestia, would it kill you to catch a dive? The dude pretty much let Fenix go back first into a barricade because he was scared of getting smushed. Beyond that this was AMAZING! There were powerbombs through tables, dropkicks through tables, wild brawling, wild crowd reactions, Tirantes being pulled in a million different directions; hell at one point Fenix seemed to be reaching through the TV screen for our assistance, which we sadly couldn't give! Through it all the match was captivating, and was so with these guys holding back some of their stuff! LA Park and Rush seemed to be having the time of their lives being the most despicable rudos possible, Pentagon was a charismatic dynamo, Psycho Clown took a great beating early and then roared back like the ace he is, and I don't know if I've ever seen Fenix more impressive than he was making, and this true, Bestia del Ring look like a COMPETENT luchador! I've never seen someone sell for Bestia the way Fenix did, and keep in mind that this all happened after Bestia failed to catch him on a dive! He owes Fenix several dinners after this performance. Then again AAA owes all these guys dinners. This was so very, very great and while we didn't get a post match angle, we did get Park and Rush at the commentary booth in yet another amazing moment to close out this show. I have no idea where this Los Ingobernables thing goes, but there's no doubt that Park and Rush together has given AAA a shot in the arm, and the possibilities of what AAA can do with that now are endless. Tonight was the first piece of evidence to that. An amazing main event to cap off yet another great AAA show. It appears there won't be much difference from 2019 in 2020 after all.
And with that I'm off to wind down before bed. You may have noticed the Super Viernes results aren't up yet; fear not, for I'll have them for you some time tomorrow. TILL THEN!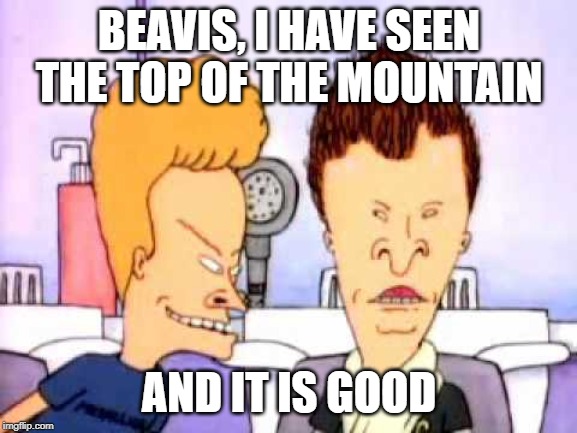 Please change disks to continue…
© 2020 Lucha Central 
We invite you to follow us through our official social media accounts: