I had a choice this morning sports fans. I could either do a preview of tomorrow morning's FantasticaMania show (headlined by Terrible vs. Kojima and the finals of the CMLL Family Tournament) or do a last minute preview of AAA's first show of 2019 tonight. It wasn't much of a choice; I've previewed enough CMLL shows this week to satisfy any and all quotas and, again, this is the first AAA show of 2019. Oh and it's also AAA's first show in this new arena called the Pepsi Center…and I'm a Pepsi fan! And that's how, on the weekend where you're all hopefully voting on Lucha Central's 2018 End of the Year Awards, the last minute AAA Preview came to be. But before we dive in, let's just do some quick predictions for FantasticaMania tomorrow, just so the show doesn't feel left out.
Gedo and Taiji Ishimori will defeat Flyer and Ryusuke Taguchi in a nothing opener
Cuatrero and Templario will defeat Ángel de Oro and Titán because Oro never beats Cuatrero. Match will be solid though
BUSHI, Shingo Takagi and Tetsuya Naito will defeat Fujin, Raijin and Toa Henare in an average match
Forastero, Okumura and Sansón will defeat Atlantis, Atlantis Jr. and Jushin Thunder Liger in a solid match
Audaz, Soberano Jr. and Volador Jr. will defeat Barbaro Cavernario, Carístico and Namajague in what will easily be the best match on the show
Satoshi Kojima will defeat Terrible in a good match
Dragón Lee and Mistico will defeat Gran Guerrero and Último Guerrero in a very good match to win the CMLL Family Tag Team Tournament
And there we go. Now we can start the AAA preview!
Dinastia, Lady Shani, Niño Hamburguesa vs. Lady Maravilla, Lanzelot, Villano III Jr.
What to Expect: Only one thing disappoints me about this opener; the fact that Lanzelot dropped the h from his name. It really tied the name together you know? Besides that this match looks like a lot of fun. I know Shani and Maravilla sadly lacked chemistry against each other in singles action but they'll be able to hide it better here in a trios match, while Dinastia, Hamburguesa, Lanzelot and Villano III Jr. are all capable of good performances. And hey; weren't Dinastia and Lanzelot feuding the last time we saw them? Maybe that picks up. Even if it doesn't this should still be a fun match and one of the two best things on this show.
Winners: Lanzelot (without the H) wins it for his team by pinning Dinastia, then unmasks his brother because he's that upset about losing the H from his name. RESTORE THE H TO HIS NAME KONNAN!
Hijo del Vikingo, Laredo Kid, Myzteziz Jr. vs. Carta Brava Jr., Mocho Cota Jr., Tito Santana
What to Expect: After spending about ten minutes trying to compare this match to the already bat shit crazy batch of good matches we had yesterday, I have realized it's best to just post the Batman gif and surrender to the awesomeness.
My god is right sports fans! I guess because it's AAA's first time in a new arena and all that they wanted at least one match for people to remember and this match will be one to remember. I mean this is the best rudo trio AAA has in Poder del Norte taking on, in my opinion, the best trio in Mexico right now in Los Jinetes del Aire (Vikingo, Myzteziz and the scorching hot Laredo Kid, a guy who is not even 24 hours removed from a great match in PWG). These are two teams who faced each other three times at the end of 2018 and delivered a better, crazier match each time out. What I'm basically trying to say is, like Alexis Lafrenière in the 2019 NHL Entry Draft, this match is can't miss and you should definitely keep your schedule clear to watch it. It'll be fast, it'll be furious, it'll be fun and it will easily be the best thing about this AAA show. Hell it may be the best thing about the weekend! If this match were a Dragon Ball Z Abridged gif, it be this one. I swear I'll be done hyping it after this.
Winners: The unstoppable Los Jinetes del Aire will continue their hot streak (and winning streak against Poder del Norte) with a victory here after Laredo Kid breaks out the Laredo Fly on Santana. And with that, the good times end and the dark times begin for this show.
Dave the Clown vs. Killer Kross vs. La Parka Negra
What to Expect: There's only one appropriate response to this match sports fans.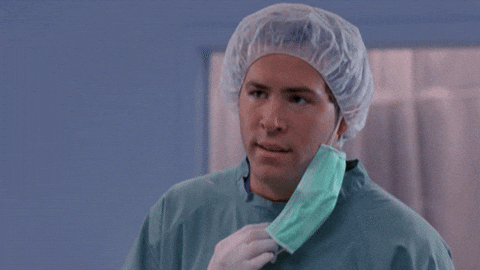 And there you have it. I guess one positive is that this match totally would've been something if AAA had replaced Dave the Clown with…let's go with anything shall we? A Dreamcast controller would've been better. Hell I would've been better, and the only skill I have in a fight is…shit I have no skills in a fight! Alright maybe Dave is better than me. That's it though and unless AAA wisely replaces him with anyone besides me or Imposter La Parka,  the only redeemable moments of this match will be when Killer Kross tosses Dave around like a man tossing a pizza box into a dumpster. How's that for an analogy? The point is it'll suck and we will all feel bad for Kross and Parka Negra. Or at least I will.
Winner: Kross takes the W after dropping Dave the Clown on his head with one of those terrifying suplexes.
Máximo, Murder Clown, Taya vs. Chessman, Faby Apache, La Máscara
What to Expect: You gotta just shake your head at Máximo and La Máscara at this point. They finally get out of those painfully boring Los Exoticos vs. Los Mercenarios matches they've been having, only to wind up playing second fiddle to the returning Taya. This will officially be her first non Lucha Capital appearance for AAA in over a year and it's great to have her back. It certainly will be for this match where she and Faby Apache will beat the tar out of each in between moments of Murder Clown and Chessman doing things guys their size shouldn't be able to do. The only reason I'm not more optimistic about that being enough to make this match good is the fact that Máximo and Máscara have been so dismal together that I can't see anything with both of them involved clearing that plain. I've been wrong once already this weekend and will be happy to be so again, but a good match involving both Máximo and Máscara is something I'll believe when I see it. Maybe AAA can just remove them and we can have a Murder Clown/Taya vs. Chessman/Faby match? Now that's something I can jam to.
Winners: Taya continues her momentum from Lucha Capital by picking up the win for her team, pinning Faby after…is it the Running Knees, Suplex into the Double Stomp, Moonsault or that Double Underhook Pancake thingy that's her finisher these days? She's got too many! One of those will get the job done. Hell maybe all four of them will. You never know.
Brian Cage & Pagano vs. Joe Lider & Texano Jr.
What to Expect: Remember when Brian Cage actually turned technico the last time he was on an AAA show? Coincidentally I believe that was the same show where Pagano nearly killed himself in that Lucha Extrema match involving Lider, Cíclope and Miedo Extremo. Of course Pagano nearly kills himself every show so maybe all those shows have blended in together for me now like a scene out of a David Lynch film.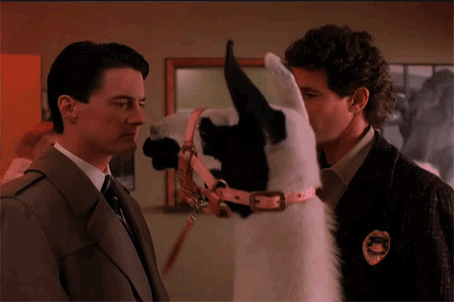 In any event, Cage is indeed full blown technico, Texano is the same dude he always is and I guess Pagano and Lider aren't friends anymore. Maybe they got into an argument over who got to hold the staple gun; you know how protective Lider is of that bad boy! How all that works towards making this a good match beats me. Cage and Texano are certainly capable of good performances, especially against each other (see their really underrated Best of Five series from Lucha Underground Season 3) and Lider has seemed rejuvenated over the past few months. Even still there's only so much Lider can do and Pagano, try as he might, is only watchable in ring when he's trying to wipe himself off the face of the earth. In the end this just doesn't seem to be a combination of guys that fit together, and I just don't see how it'll wind up being all that good.
Winners: Cage and Pagano are the slightly bigger stars, so Cage and Pagano will win. Game changing analysis right there!
Dr. Wagner Jr., Imposter La Parka, Psycho Clown vs. Blue Demon Jr., El Hijo del Fantasma, Rey Escorpión
What to Expect: There's a alternate earth out there out there where Fenix is somehow available today, replaces the pimple on AAA's rear end (Imposter Parka) and this match suddenly looks enticing even with the so-so Wagner-Blue Demon feud going on. Sadly we don't live there; we inhabit Earth-1 where Parka somehow winds up in these main events and makes everything worse just by showing up. It's a shame because you know Psycho Clown is going to try his hardest, Fantasma is really good and Rey Escorpión, along with CMLL's latest hero Euforia, may be the most underrated luchador in the game. Hell even the Wagner-Blue Demon feud hasn't been that bad, at least compared to the debacle that was Wagner vs. Jarrett. Those elements would make a passable, maybe even good match with anyone involved. Alas Imposter Parka is there instead and thus this match will top out at just okay. What a pity.
Winners: The rudos win after Escorpión steals a pin on Psycho Clown while chaos engulfs everyone else.
That'll do sports fans. I'll see you later tonight for a Live Review of the show. TILL THEN!