Rejoice, rejoice; LUCHA LIBRE AAA IS BACK IN THE SADDLE AGAIN! Finally, and I cannot stress enough, FINALLY, after a month long layoff following an excellent Guerra de Titanes, AAA is coming back to us with their first streamed show on Twitch of 2020, live from the Pepsi Center in Mexico City. To say this is welcomed news is an understatement that you probably picked up on if you read the first two sentences. Not only does AAA's return break a lucha libre lull period where we had little more than CMLL (which was mostly mediocre) and IWRG (which unfortunately isn't that widely viewed) to go on, but it also marks the return of what I felt was easily the best wrestling promotion in all of 2019. Now it's time to see if AAA can continue the momentum, and judging from the look of this card the answer is "very likely." So let's not waste time sports fans. Welcome to the first AAA preview of 2020. No one is happier about it than me!
Four Way Match for the AAA World Mixed Tag Team Championships
Lady Maravilla & Villano III Jr. (c) vs. Arez & Keyra vs. Big Mami & Niño Hamburguesa vs. Dinastia & Lady Shani
What to Expect: You gotta love AAA kicking off 2020 with the most notable thing that ended their 2019. Last we saw AAA, Big Mami was defeating Lady Maravilla in an epic (to put it lightly) hair match at Guerra de Titanes and reuniting with Niño Hamburguesa. But while that was sweet, there's still one thing left for both Mami and Hamburguesa to do, and they'll set out to accomplish it here by trying to take back the AAA Mixed Tag Team Titles Maravilla and her crazy friend Villano III Jr. stole back at Triplemania. Oh and as per AAA tradition, there will be two random teams loaded with talent luchador(a)s also battling for the gold. Have I mentioned how happy I am that AAA is back?!
Now maybe some would've preferred the usual "bat shit" insane style opener that AAA delivered in droves last year, but those who think that won't be a factor in this match clearly haven't see Villano III Jr. recently. Yes there will be plenty of storyline stuff (the Hamburguesa/Mami/Maravilla triangle may be done as we knew it, but the residual effects live on) and there will be comedy because that's what Hamburguesa and Mami do best. Just remember that this match also has Arez, Dinastia, Keyra, Maravilla, the maestra herself Lady Shani and a Villano III Jr. who would walk through hell in a gasoline suit just to take a wild bump. He alone will provide thrills and you're 100% getting something cool from Shani, Keyra and at least one jaw dropping segment from Dinastia and Arez (the most creative man in lucha today). In the words of a red headed mermaid, THIS SHIT HAS GOT EVERYTHING! So if you're afraid of AAA toning down the opener, don't be; this one will still be crazy and fun like all the rest.
Winners: Common sense would dictate that Hamburguesa and Mami win the titles back now that Mami-Maravilla is over…but I don't know. For some reason I just have the feeling that Maravilla and Villano III Jr. are retaining, either to set up Mami and Hamburguesa winning the belts back in the spring or to set up something else. Either way I have them retaining.
Mascarita Sagrada, Mr. Iguana, Taya vs. Abismo Negro Jr., Demus, La Hiedra
What to Expect: Note that the Mascarita Sagrada listed in this match is Mascarita Dorada, who I guess has decided to shed his old name because a) Mascarita Sagrada is an AAA gimmick that the promotion can control, b) the original Sagrada is too old to pull the gimmick off now and c) why be Mascarita Dorada when the actual Máscara Dorada has been missing for nearly four years? Whatever the case, Dorada becomes Sagrada and other than the costumes nothing else changes, as he and Demus will be killing it yet again in this match with their unreal chemistry. Really the only question I have about this match is Abismo Negro Jr. Mr. Iguana, Taya and La Hiedra (who I'm hoping is positioned as Taya's rival here) are all good to great performers and will deliver. Abismo Negro Jr. should be in that category, except he's been more Anthony Bennett than Zion Williamson ever since taking over the gimmick. 2020 is a chance for a fresh start, and hopefully he rights the ship. This match is a good chance to start.
Winners: Taya needs a challenger for the Reina de Reinas Championship and La Hiedra is the perfect person for the job, both because of how much she's improved over the past few years and her affiliation to AAA's top rudo stable when LA Park and Rush aren't around. Oh, and there's the fact that her and Lady Shani is a money program down the road and needs to be done. I have her pinning Taya here to set up a title shot, that will eventually turn into a multi-person match as well but at least Hiedra will be there.
Aramis, Myzteziz Jr., Octagón Jr. vs. Carta Brava Jr., Mocho Cota Jr., Tito Santana
What to Expect: I took one look at this match and the opening chords from Faith No More's "Epic" began to play in my mind. This is the good shit right here sports fans. We've got three of the most talented young high flyers in AAA going up against, to me, the best trios team in the world. Not just Mexico, not just lucha libre, not just the western hemisphere; the whole friggin thing! No one was more consistent in their match quality last year than Poder del Norte and no one did a better job at getting the most out of their opponents. Cota, Santana and the ridiculously underrated Carta Brava Jr. won't have to strain too hard to make that happen here, which just makes me all the more excited. This has a chance to be special.
Winners: I have to believe that Poder del Norte is getting a title shot at some point against Los Jinetes del Aire, although we've all kind of been waiting on that for a bit and it doesn't happen. Either way it makes the most sense for Brava, Cota and Santana to get the win here by pinning Aramis, prompting Myzteziz Jr. and Octagón Jr. to bring in their teammate Hijo del Vikingo to defeat them dastardly rudos. Speaking of Vikingo!
Hijo del Vikingo, Murder Clown, Puma King vs. Rey Escorpión, Taurus, Texano Jr.
What to Expect: You can tell the difference between AAA and say CMLL and WWE with this match. The latter two promotions would see a good match and go "alright; time to cool the people down!" AAA sees a great match and decides "WE NEED MORE GREAT MATCHES!" Like Pringles, once AAA pops the fun don't stop…at least until Dave the Clown appears that is. Again, have I mentioned how happy I am that AAA is back?!!!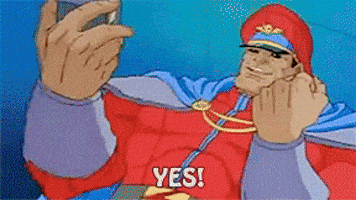 Anyway, like the previous match, this too should be spittin HOT FIYAH! Los Mercenarios isn't quite the trios team Poder del Norte is but Rey Escorpión, Taurus and Texano Jr. are a good unit and are even better individually. They also match up well with a technico team that includes the excellent Puma King (who quietly had an outstanding 2019), the delightful Murder Clown and AAA's "THAT DUDE!" in Hijo del Vikingo. Really, that's the guy we're all coming to see here. We all like Puma, Murder, Escorpión and Texano and many of us LOVE Taurus. But Vikingo is the star everyone is watching and not counting his apparently epic match with Josh Alexander from the IMPACT tapings (stuff that hasn't even aired yet mind you) this is his first opportunity to cut loose in 2020. I expect many cool ideas and with two of his best bases in Escorpión and Taurus to work with you can expect many of them to land. Like the preceding match, this has show stealing potential and a half.
Winners: Los Mercenarios is the full time team, so they'll take this one when Texano gets the pin over Murder Clown thanks to a distraction by La Hiedra.
Aerostar, Drago, Pagano vs. Blue Demon Jr., Chessman, Monsther Clown
What to Expect: This is an interesting one sports fans. Not because it's Aerostar and Monsther Clown's first encounter since Aerostar unmasked Monsther (who will be making his first streamed appearance without his mask by the by) and certainly not because of the continued Pagano-Chessman car crash. No; this one intrigues me because 2019 ended with Drago and Blue Demon Jr. kind of sort of feuding with each other. I think most of us took it to be a very brief thing…except they are now matched up again here in the semi-main, surrounded by a feud that is going nowhere and one that just concluded. HMM!
Now to be clear, it's quite hard for me to believe Blue Demon Jr. vs. Drago is something that's going to go anywhere. Not only should Demon being turning technico soon now that he's about to become a Disney Channel TV star, but come on; it's Blue Demon Jr. vs. Drago. Not even Drago thinks there's a realistic chance of them having a long, drawn out feud that culminates with Demon taking Drago's mask after introducing him to his pal Mr. Hammer. Never the less it is interesting to see them matched up again after their interactions last year and it's definitely something to keep in mind in a match that is otherwise kind of weak. I mean sure, we'll get some cool stuff from Aerostar and Drago, Demon has proven to be a lot better in the past year than most gave him credit for and, if nothing else, you know Pagano will do something wacky. But the ring work is secondary to my fascination over whether AAA is actually doing a Blue Demon Jr.-Drago feud or if this is just a momentary lapse in reason.
Winners: I'll answer my last statement now; it's a momentary lapse of reason. Blue Demon Jr. will win this match for his team by defeating Drago and we'll all look back on this as the time AAA almost did a feud that was, dare I say, too unique and weird to live in this world.
Fenix, Pentagon Jr., Psycho Clown vs. Bestia del Ring, LA Park, Rush
What to Expect: One of the few weak elements of AAA shows in 2019 was their Twitch main events, which were fine but generally below the standards of the undercard matches. You can tell AAA is trying to change that this year with the Lucha Brothers now back in the fold full time while LA Park and Rush are now around to cause chaos. And yes, sadly so is Bestia del Ring, who must go wherever Rush goes because Rush is too good of a son. His involvement has people sleeping on this match when, quite frankly, I don't think it matters that Bestia is here (if he even will be; remember he was replaced the last time). For one, LA Park and Rush have had numerous matches involving Bestia (albeit when they were feuding) and more often than not those matches have wound up not just being good but great. And those were matches involving very good but not great workers like Terrible and the Baby Parks; this match has Fenix, Pentagon and the GORRAM ACE OF LUCHA LIBRE! That is some supreme talent on the technico side and you can easily hide Bestia in this match with Fenix, Pentagon or Psycho while the other two go nuts with Park and Rush. In other words, I'm still really stoked for this match. There will be blood, there will be brawling, there will be lunacy from Fenix, Park and Psycho Clown (an underrated crazy man) and there will be a good time had by all.
Winners: The new Los Ingobernables gets the win here, hopefully (and I cannot emphasize enough; HOPEFULLY) to set up what could be the biggest tag match in Mexico between the Lucha Brothers and LA Park/Rush at Rey de Reyes. I wouldn't be surprised if there's an angle afterwards, both to introduce a new member of the stable (considering Killer Kross is likely out the door soon) and to turn Blue Demon Jr. technico when he runs in to save Fenix, Pentagon and Psycho.
Man that was a great time! It's so good to have AAA back sports fans and it'll be even better to review this show tomorrow night. You'll see me before then though as there's CMLL to look into this evening. TILL THEN!
Please change disks to continue…