Did you enjoy AAA last night sports fans? Good because there's still one more AAA show left to go this weekend! After having a grand old time in Mazatlan, AAA is heading to Tepic for yet another show. This one has a bit more mystery to it though; with Sammy Guevara off the show and Fenix and Flamita (more on that soon) likely off, there's bound to be just as much shuffling of the card tomorrow as there was Friday night. Never the less a bunch of promising matches remain and I for one am excited to preview it all with you now. Let's get started.
Dinastia, Lady Shani, Niño Hamburguesa vs. Lady Maravilla, Lanzelot, Villano III Jr.
What to Expect: My memory may be a bit hazy sports fans…but didn't I just see this match last night? Don't get me wrong; it was a really good opener and I'm all in on wherever this "Niño Loves Maravilla" story is going. But I can't help but feel a bit concerned that this match may in some ways to be a carbon copy from yesterday, from Dinastia and Lanzelot having a lot of cool sequences to Hamburguesa getting distracted by Maravilla every two minutes. There are worst things, but here's hoping AAA adds a little variety to this combination in order to start the show off strong yet again. And by variety, I mean more Lady Shani and more Villano III Jr. doing awesome shit. He's really good.
Winners: New day, same finish! Maravilla, Lanzelot and Villano III Jr. get the W again after Maravilla distracts Hamburguesa again. I wouldn't be stunned if we see something set up for Rey de Reyes between Hamburguesa and Maravilla/one of her partners, seeing as Hamburguesa is still one half of the AAA Mixed Tag Team Champions and all. Remember Big Mami? Vinnie Massaro remembers!
Hijo del Vikingo & Sammy Guevara vs. Jack Evans & Taurus
What to Expect: Here we have our first match on this show that is going to be changed. You may have noticed Sammy Guevara wasn't on the Mazatlan show and he made it pretty clear in his video message he wouldn't be making it to Tepic either. So he's definitely out. What does that mean for this match? My personal preference would be for AAA to do what they did on Friday; send Jack Evans to another match and give us Taurus vs. Vikingo one on one. Not only would that match be the best thing since, well, the last Taurus match but Vikingo would be likely to get the W and that's a good thing in the wake of Killer Kross annihilating him. Having said that I wouldn't be shocked if AAA just turned this into a triple threat (it's not like the one booked is likely to happen) or fits someone else in here (Drago?) to replace Guevara. Neither of those scenarios are bad and in the end I expect whatever this is will be fun. But man…I really want Vikingo vs. Taurus. If you're listening AAA, make it happen!
Winners: Whatever the match, Vikingo gets back to his winning ways.
Aerostar, Máximo, Taya vs. Faby Apache, La Máscara, Monsther Clown
What to Expect: Oh look; a La Máscara match.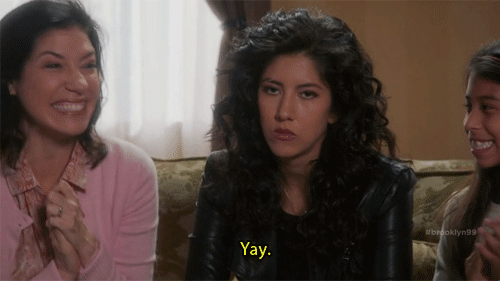 Seriously, why is AAA keeping this guy around? I'm not one to advocate for anyone losing their jobs but at this point La Máscara's only skill is making things worse. He's like Donald Trump if he wore tear away pants and oh my Grodd that is a bell you can't unring, huh? Nightmare fuel aside, the point is La Máscara sucks and his presence alone has me down on this match. And that's a shame because I like Faby Apache, I love Taya, I really love Aerostar and Máximo and Monsther Clown…well they're okay I guess. If there's any good news about this match being what it is, I guess it's that AAA is killing two birds with one stone by putting Máscara in with all the Tirantes stuff. That way we can get both out of the way and move on to better things. Just wish it wasn't at the expense of awesome talent like Aerostar, Faby and Taya.
Winners: They seem to be teasing something between Faby and Tirantes so my guess is, in a role reversal from Friday, Tirantes costs Faby the win instead of helping her. Thus, victory for Aerostar, Taya and Máximo, followed by some words between Faby and Tirantes while La Máscara ponders how to post for the next selfie he's sending to Rush and La Sombra. But he doesn't miss them! No he does not.
Triple Threat Match for the AAA Mega Championship
Fenix (c) vs. Flamita vs. Laredo Kid
What to Expect: We have no arrived at the second match likely to change on this card. Didn't we just leave the first one? This is a much more unfortunate situation for AAA, as Fenix was definitely planning on making this show before suffering that almost really scary injury last night in AAW. AAA is still promoting this match (not a big deal; they always do) and I never count Fenix out of anything, but given reports that he's to be out several weeks, I would highly doubt he will be able to do this match. He may not be the only one; Flamita is scheduled tomorrow for Toxin's benefit show in Coacalco (he's facing Ricky Marvin in the main event) and him doing that show would likely prevent him from wrestling on this one. Lots of moving parts! So what happens? If Flamita does show, my guess is they keep Vikingo, Jack and Taurus together in the second match and just run Flamita and Laredo as a singles, though it's possible they could add Drago to make it a triple threat for the Latin American Championship. If Flamita doesn't show up then who knows; I would personally do Jack vs. Drago, Vikingo vs. Taurus (as I suggested earlier) and move Vikingo to the main event but that doesn't seem likely. Who knows what AAA will do, but whereas the match missing Guevara has options, this one looks to be the biggest mystery given the unknown of Fenix and Flamita's statuses.
Winner: No one because I have no idea what's going on! NEXT!
Street Fight
Dr. Wagner Jr. vs. Blue Demon Jr.
What to Expect: Am I wrong for thinking this match should be the main event? Even if AAA were playing with a full deck this match is without question the one they've been building towards. The story of this rivalry is simple; Dr. Wagner Jr. was going to feud with LA Park. LA Park then left AAA and Wagner went on to win his brief feud with Jeff Jarrett. Blue Demon then came back, immediately turned rudo, and has been feuding with Wagner ever since. And that is how Wagner vs. Blue Demon came to be.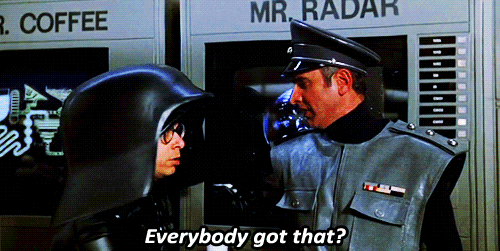 So yeah; not a whole lot there sports fans! The good news is that Blue Demon is a lot better than Jeff Jarrett and as a result this feud has been a lot better than Wagner vs. Jarrett. The bad news is that Jeff Jarrett is one of the worst wrestlers alive right now and bettering him is like out acting Hayden Christensen; if you can't do it, there's no hope for you. Throw in both Wagner and Demon being in their 50's and this feud being built primarily on their star power alone and this has understandably not been something that's lit the lucha world on fire. And yet I think this match actually has a shot. Blue Demon Jr. has never struck me as a "great" performer but if nothing else he's tried hard with Wagner and has proven against LA Park that he's willing to take big bumps to make matches better. And while Wagner isn't the super worker he once was, he can still give you something when motivated and still remains the most charismatic man in the room. Well unless LA Park is there, but that's a story for another time! There's always the chance AAA decides to make this an overbooked cluster complete with interference up the wazoo, but if they play it straight…I don't know. I could see this surprising people. I could also see it being a train wreck that leads to me eating a lot of crow but I'm not ready to write this off yet.
Winner: I guess this depends on whether this is the Triplemania headliner or not; it seems that way right now of course but a) AAA didn't decide on the Triplemania main event last year till around June, b) LA Park could return at a moment's notice and c) the AEW deal could mean someone from there is coming in to main event for the title. In other words, who knows! That said, I'll play it safe and say Demon, the rudo, gets the win by nefarious means here to build up heat and continue this feud.
Impostor La Parka, Puma King, Psycho Clown vs. El Hijo del Fantasma, Killer Kross, Rey Escorpión
What to Expect: We have now reached the third match on this show that's expected to change. Fortunately this one should be changing for the better, because Impostor La Parka took the dreaded Martinete last night and well, that's the death move in lucha libre. AAA could always have him no sell it (it is AAA) but I would expect Parka will be out of this match, which is cause for celebration everywhere!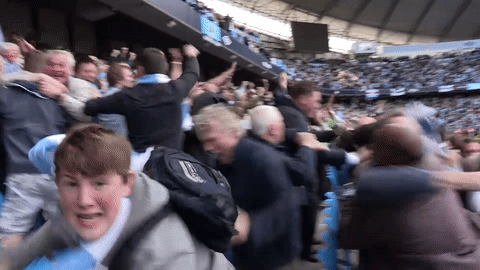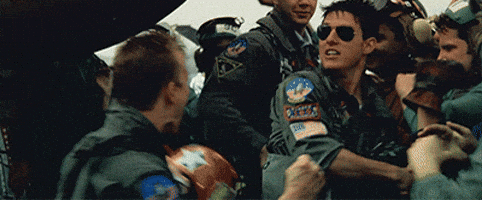 Even better, Parka being gone means this match is going to be good unless they replace him with Vampiro or Impostor Parka's son. He legit is the only flaw in this match; Puma King is great, Fantasma is great, Killer Kross had a strong performance yesterday and how can you not be all about Psycho Clown and Rey Escorpión at the moment?! The question now becomes who replaces Parka, and AAA will have plenty of people to choose from given everything else going on in the card. Again though, it almost doesn't matter who it is that replaces the Impostor. In the end the rest of these guys are good enough that, as long as AAA contains the craziness to some degree while still letting things get wild, this should be good. You hear that; we may be getting THREE STRAIGHT GOOD AAA MAIN EVENTS! Excuse me while I go buy all the lottery tickets.
Winners: I like the rudos again, especially with Killer Kross looking to stay undefeated. They take it after Kross suplexes whoever replaces Parka all the way to kingdom come.
And that's AAA sports fans. I'll see you tomorrow after this show for a review, though I also highly recommend checking out IWRG's show on Mas Lucha's YouTube show and, if you're in Coacalco, the Toxin Benefit show. They've got matches like Dragón Bane vs. Cerebro Negro (IWRG), Flamita vs. Marvin (Toxin), Black Terry and the guy who was Kizarny in WWE (IWRG) and Latigo vs. Dragón Bane (Toxin) between the two shows that should be a lot of fun. Till tomorrow!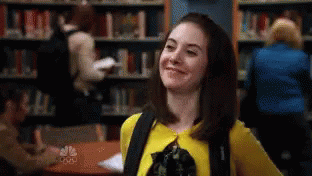 Please change disks to continue…