Sports fans…I do believe I have now seen it all. After a long week of poor lucha libre we finally got to tonight, when CMLL and AAA went head to head with two big shows. They both delivered in spades, with CMLL ending their show on a massive angle and AAA delivering a card that, top to bottom, was among the strongest I've seen all year, and certainly the strongest from them in years (Tijuana not withstanding). The bad news is both shows were going on at the same time, thus I had to hold off on reviewing the CMLL show until tomorrow. The good news is I have your AAA review right now and, trust me, you're gonna want to read it. Let's get started.
Latigo & Toxin defeated Aramis & Astrolux
The tradition of AAA openers ending with money being thrown in continues! Holy shit. I didn't think there was any chance AAA could top the Tijuana opener and they may have done it with this one, carried once again by some new faces. These four guys were absolute magic together. I've seen a few from all of them but not that much; let's just say I'll be seeking more out after seeing an awe inspiring arsenal of dives, a GORRAM ASSISTED END OF HEARTACHE (which may be the move of the year), Astrolux seemingly being immune to gravity…it was insane. Maybe you can take off some points for a bit of a slow start (as Vampiro did) and there were a few sloppy moments but my Grodd. When they got going these guys were unstoppable. Another unbelievable opening match for AAA and potentially another MOTYC, depending on your mileage.
Argenis & Hijo del Vikingo defeated Halcon 78 Jr. & La Parka Negra
I know what you're thinking; there is absolutely no way anything on this show could follow the opening match. So it's great pleasure I bring in Lee Corso to tell you…
For whatever reason Hijo del Vikingo, who was originally booked in the semi-main event, found himself in this second match. He must've taken it as a slight because he worked the match of his life here. I could talk about his Dragonrana off of La Parka Negra's shoulders, I could talk about the double jump Dragonrana to the floor; hell even his Imploding 450 was a thing of beauty and it got lost in the shuffle here. Mind you Vikingo didn't carry this match on his own; Parka Negra's basing was out of this world good and Argenis put on a good performance as well, with a death defying Asai Moonsault at the end to top everything off. But this was Vikingo's show and he put this match within striking range of that opener. That's unbelievable. Unfortunately for him he couldn't enjoy the performance because Kevin Kross was out immediately to wreck all four guys in a beat down that was almost as impressive as Vikingo's performance. Spoiler alert; it won't be the last time you hear about Kross tonight.
Faby Apache & Hades defeated Ashley & Lady Shani
If ever there was a match that proved that AAA could do nothing wrong on this show, it was this one. This wasn't even on the card going in and when AAA revealed it my initial thought was it would, at best, be a nice cool down. Boy was I wrong. It wasn't anywhere near the level of the opening two matches but short of an act of Grodd nothing else on this show was going to be. What it was however was a really well worked match from all four luchadoras. The Shani-Faby sequences remain very good, with Shani just as willing to dish out punishment as Faby is. Even better was how Hades and Ashley stepped up. I thought this was easily the best performance of Ashley's AAA run; she was confident, she was mostly crisp and she seemed far more comfortable in the technico role. And Hades was just really solid in her ruda work, at least until Apache betrayed her at the end because AAA appears to be presenting her as a loose cannon. Throw in how AAA managed to continue (simultaneously I may add) the Shani-Faby and Ashley-Faby feuds and this was far better than I expected. Another strong match.
La Máscara & Máximo defeated Histeria & Psicosis
I mean…why did this match exist? I know there needs to be cool down matches and all but this…the only people who'd want to see this seem like they'd be CMLL fans from eight years ago. And even they may not be interested! I'll give these four credit where it's due because it was a much better match than expected. Máximo and Máscara were on their A game and the Vipers were trying; there's only so much they can do but the effort was there and Máximo and Máscara are good enough to make that work. It just wasn't remotely interesting at all, like the only reason it existed was to a) keep the Brazos out of whatever's planned in the main event and b) give them an easy win. From that standpoint it worked; in terms of keeping the excitement the first three matches generated, it did not.
Aerostar & Drago defeated Rey Escorpión & Texano by Disqualification
You may have to give me several minutes here sports fans. Not only was this a terrific match, but it happened at the same time the Gran Alternativa finals concluded with another fantastic match, followed by (and this is real) LA PARK RETURNING TO SAVE HIS FAMILY AND CHALLENGE RUSH TO A MASK VS. HAIR MATCH!
Holy shit what a few minutes this was. As I'll be reviewing CMLL tomorrow we'll just focus on the action here, which much like these two teams first meeting was sensational. I'm not sure if they packed as many high spots as they did the last time but it was still very exciting, with Aerostar flying into the front row at one point and the action never slowing down. I really liked how Aerostar and Drago were presented as more competitive this time around; they had moments in the first match but this was a back and forth affair throughout, with Aerostar and Drago at times seeming like the better team. That's great considering AAA made clear there will be a rematch with Escorpión pulling off Aerostar's mask to save him and Texano the humiliation of being pinned (and possibly losing the titles). What more can I say? This was great, if not on par with the openers or what happened in Arena Mexico at the exact same moment.
Carta Brava Jr., Mocho Cota Jr., Tito Santana defeated Averno, Chessman, Super Fly
I don't even know what to say anymore. This match, like many of the other matches on this show, absolutely ruled. It wasn't as high flying as the other matches (though there were more dives than I expected) but it didn't need to be; much like the TLC match it was two trios teams just beating the shit out of each other in a really entertaining way. Only it was at an even higher level than that TLC match and without the stupid TLC rules AAA has. I loved what I saw from Super Fly here; we forget he's a very capable high flyer and he showed off his stuff with a few dives and even a death bump spot where he crashed and burned on a tope con hilo (though he did a good job to prevent serious injury). Averno and Chessman were as reliable and solid as ever. And man alive Poder del Notre are awesome. They did so much in this match and yet the best thing may have been focusing on Super Fly's knee at the end, adding a wrinkle to the Apuesta match in just a few weeks. That's the sort of little development I love about wrestling and it was a very nice beat to add. Outstanding work from everyone here; it's a shame that the LA Park stuff was still lingering and overshadowed it a smidge.
El Hijo del Fantasma & Psycho Clown defeated Hernandez & Kevin Kross
All things considered this was probably the weakest match on the show overall. Part of that was because of the angle and part of it was because Psycho Clown had an off night; he was struggling mightily in this match early on and while he recovered, he never seem to hit the groove. It didn't help either that it made little sense for Hernandez to be here, although that was rectified by having Kross betray him mid match. In the end it was stuff like that that made this match worthwhile. Kross played his role well and looked solid in the ring, AAA made sure to play up the tension between Fantasma and Psycho Clown (they are wrestling at Triplemania in that four way Apuesta match after all) and I loved the post match angle where Juventud Guerrera came out and not only laid out the technicos (with a hand from Kross) but made sure to pit them against each other before doing so. That stuff was well done and the mysterious figure watching the chaos from the ramp was well done. The match itself? Could've been better.
AAA Mega Championship Match
Dr. Wagner Jr. (c) defeated Pagano
You know what…I enjoyed this match. Hell not only did I enjoy it but the worst thing about it was that AAA ended it too early. For real. I know people love to hate Pagano and he is clumsy, but the dude is always trying hard and more often than not I find him to be a lot of fun. He certainly was for me in this match, dishing out some grueling offense onto Wagner such as an intense looking buckle bomb and a dastardly backdrop style move onto a chair. Even better was that Wagner brought the effort himself. This was no coast job; the Good Doctor came to play and delivered some violent moves of his own, like a powerbomb onto the floor that looked like it hurt something fierce. Sure it was ugly at points and not in the same league as some of the other stuff on this show but so what; how often do you get stuff on the level of what we saw early on? For what this was it was very entertaining, decently worked and probably deserved a few more minutes. I enjoyed it. FIRE ME!
Now what I didn't enjoy was the post match angle, which saw Faby Apache run out to attack Lady Shani and Murder Clown run out to attack Pagano. I get why both happened; Faby-Shani is a big thing down the road and last I checked Pagano vs. Murder Clown is set for the next set of AAA tapings. Even still…ending the show on an angle for Murder Clown and Pagano?! Come on now AAA; I saw you could do better than that tonight. It's not even so much that the angle sucked but that it was just so cold compared to the greatness of the opening matches, the cool stuff we got from the Tag Title (?) match and the trios match and even the strong MAD angle. I think it shows that AAA still has some kinks to work out before we can say they're all the way back. Never the less they are close, because even with this lackluster ending it did little to change that this was, for my money, the best show AAA has run this year. And to think; it appears it's only going to get more nuts for AAA (and CMLL) going forward!
That's game sports fans. I'm off to rest, for I'll need it when I wake up tomorrow to review CMLL's show. Till then, this.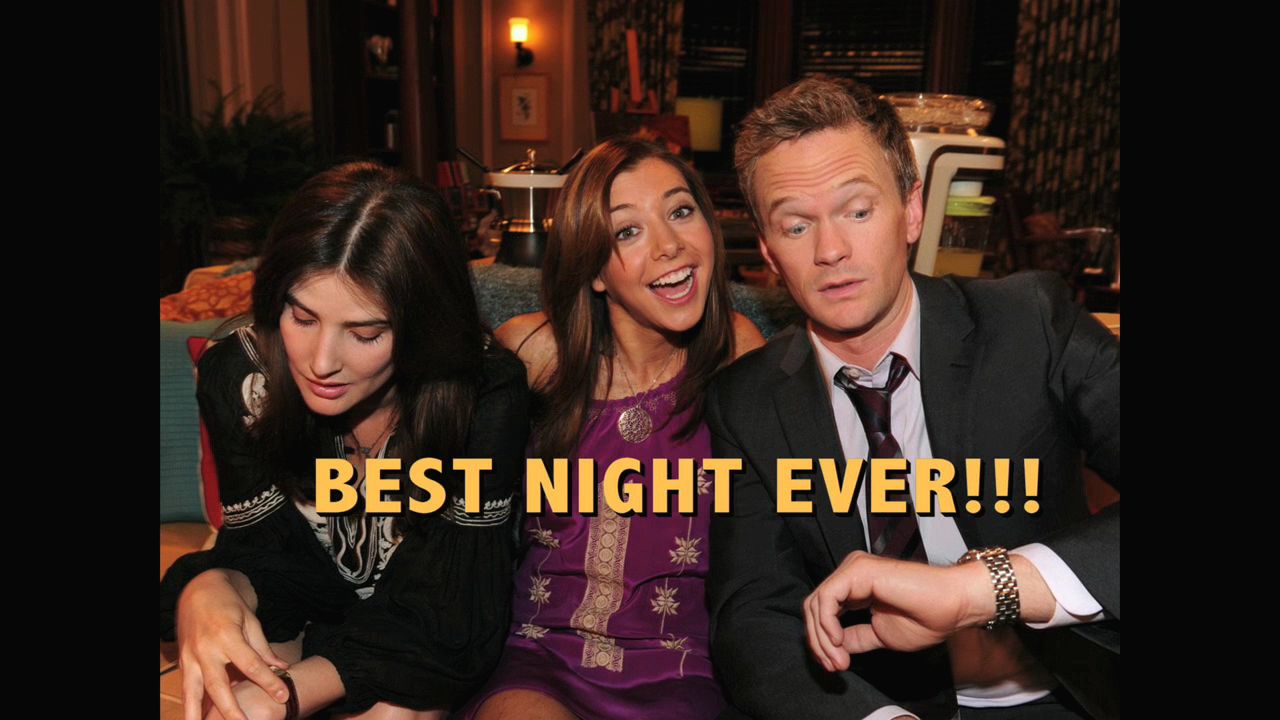 Please change disks to continue…