Here are just a few miscellaneous things you should know about tonight's awesome AAA show. There were three matches changed due to wrestlers having flight problems. The card was switched around to put Cíclope/Miedo Extremo vs. Joe Lider/Pagano in the main event. Three luchadores were carried out on a stretcher before the night was over. The final three matches ended with Hijo del Vikingo, Aerostar and Cíclope/Miedo Extremo getting clean victories over big time opponents. And through it all, with the exception of maybe the second match, the show never stopped being awesome. If last week was a reminder of how low AAA can sink, this was a reminder of how great they can be. Let's dive in sports fans.
Máscara de Bronce, Lady Shani, Raptor defeated Chicano, Lady Maravilla, Villano III Jr.
If this match looked radically different, that's because weather issues prevented Australian Suicide and Jack Evans from flying in after last night's Hart Legacy Wrestling show in Calgary. Hence the sudden appearances of Chicano and Villano III Jr. All things considered the match barely lost a step. It wasn't as smooth as it would've been with Jack and Suicide and Raptor tried a lot of Dragón Lee style moves without Dragón Lee's consistency, but the effort was there from all involved and some of this stuff was spectacular. Máscara de Bronce had a good night, Chicano and Villano III Jr. were really good and for the first time Lady Maravilla and Lady Shani seemed to click in the ring. This was the best both looked in a bit, with Maravilla really connecting on her kicks and Shani actually doing stuff, like her Tornado Guillotine Choke she used to beat Chicano. It wasn't quite great because of the choppiness but it was still a really good opener when all was said and done.
Carta Brava Jr., Mocho Cota Jr., Tito Santana defeated Bengala, Mamba, Niño Hamburguesa
In yet another sign of luchadores not making it to the show, Hijo del Vikingo and Myzteziz Jr. disappeared from this match (don't worry; you'll find out why shortly) and suddenly Bengala and Mamba were involved. This match did suffer for it, though it was mostly because of an unexpected Bengala injury (he landed hard on a Doomsday Tope by Poder del Norte) and Lady Maravilla running out to distract Niño Hamburguesa. Between that and what happened last week, I think it's safe to say Lady Maravilla is Niño's secret admirer. Do you remember that Niño had a secret admirer from that letter he discovered a month or so ago?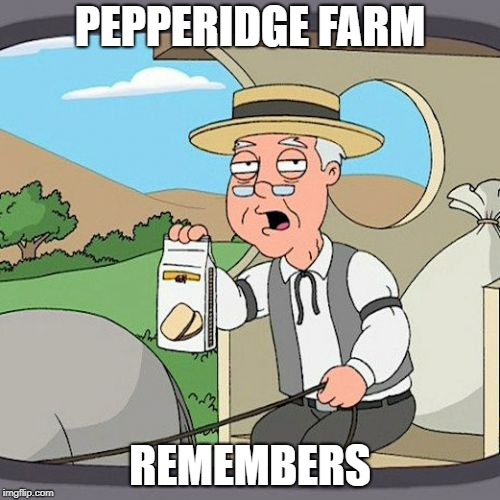 All that aside, the match actually went as well as it could. Poder del Norte is so good at this point that I'm not sure they can have a bad match with anyone; even going through their routine they look like world beaters. They were helped by having fresh opponents, with Bengala doing alright before he got hurt, Mamba stepping up and Niño Hamburguesa having yet another solid performance that got the crowd all riled up. I'm not sure what an angle with Maravilla will do for him in the long run other than provide some laughs, but he's a guy who makes almost everything he does work so it'll at least be an interesting watch. It'll certainly be more interesting than this match, a good effort for what it was but definitely a match with a ceiling once Vikingo and Myzteziz were removed.
Four Way Match for the AAA Latin American Championship
Drago (c) defeated Argenis, Golden Magic and La Parka Negra
Time for Anakin Skywalker to make an appearance to sum up this match!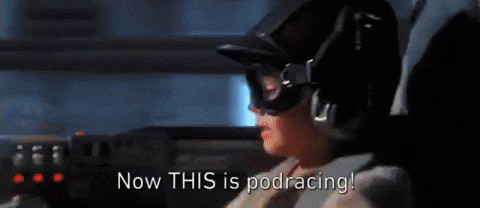 Honestly it may have been even better if Argenis hadn't been involved. He wasn't bad and it was unfortunate to see him get hurt at the end, but it was pretty clear throughout this bout that he was a step behind Drago, Magic and Parka Negra. Those guys are so talented and all three of them were clicking here, with Magic looking like the guy he was in Lucha Capital, Parka Negra having one of those great all around performances he always seems to have and Drago already bringing more energy to the Latin American Championship than it had when Fantasma was holding the belt. Drago won't give you the same eye popping dives his old buddy Aerostar does but he still has great energy and what he does he does very well, like that super awesome double DDT spot. He had an underrated match against Fantasma to win the belt and in my opinion he started his reign off strong with this match. This was very good, and if you said it was great I wouldn't put up much of an argument.
Hijo del Vikingo, Murder Clown, Myzteziz Jr. defeated Averno, Chessman, Super Fly
I'm going to pull the curtain back a bit sports fans. When I generally do these reviews (either live or on delay) I always review them in order, mostly because I want to get my thoughts out when the match is still fresh in my mind. Not tonight; I went through all the other matches first and then went back to this one. Why? Because I needed that much time to process the awesomeness that was this beautiful match.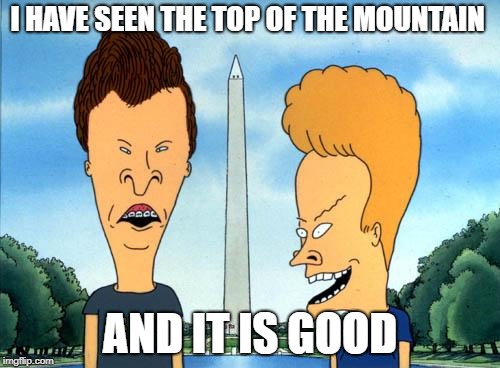 To think this match wouldn't have happened either if several luchadores hadn't been stuck in bad weather. That's what happened though, allowing Vikingo and Myzteziz to move up and turn this match into a classic. It was the perfect collision of AAA's lower card and main event styles, with these six getting a whole lot of time and fitting a whole lot of unbelievable moves in. This was one of the best performances of Murder Clown's career; the big man was going to be at a disadvantage with two exciting partners in his corner and wound up busting out several new moves in order to keep up (while also nailing his always impressive dive). Averno, Chessman and Super Fly will get little recognition due to their offense mostly being beat down spots, but this match only works because they based the ever living shit out of every move Murder, Myzteziz and Vikingo through at them. It was that sort of "little things" performance that makes Averno, Chessman and Super Fly so beloved and they deserve huge kudos for this match.
Of course most of the applause will go to the two members of Los Jinetes del Aire. It was another banner night for them in what's quickly becoming a trend. Aside from one iffy headscissors spot Myzteziz Jr. looked like a superstar, and he'd be the talk of lucha if Hijo del Vikingo had one upped him with what might've been a star making performance. These two did everything; between the two of them there were three Dragonrana's, four or five unbelievable dives and variations of certain moves you wouldn't think possible. It was complete and utter magic. Not only are Vikingo and Myzteziz the best trio in the world when Laredo Kid is around, they may be the best tag team in the world now too. And if you wanted to argue Vikingo was the best luchador in the world right now…hell I wouldn't stop you there. If they had been any better here AAA would've had to induct them into the Hall of Fame on the spot. It was unbelievable. This was the best match on the show, potentially the best match of the night anywhere and given how Vikingo got the clean pin on Averno, a sign of things to come. Watch this match sports fans. Watch it.
Aerostar, Dr. Wagner Jr., Psycho Clown defeated El Hijo del Fantasma, Monsther Clown, Rey Escorpión
I bet after the last match you were all thinking that the good times were ending and AAA was going back to being the same old AAA. OOPS!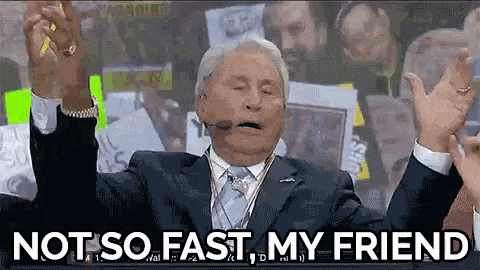 Now I will say sports fans that this was nowhere near the last match because how could it be? DID YOU NOT SEE THE LAST MATCH?! It was never going to be though with Monsther Clown involved, so the best we could all hope for was for AAA to put out a higher end match than usual featuring their usual main event players. They did, largely because a) Wagner/Psycho and Fantasma/Escorpión were finally allowed to work instead of just brawl and b) Aerostar was involved. No matter what comes before him in the show you can never, EVER count out Aerostar for putting on a game changing performance and he did just that. He added so much energy to this match, to Wagner, to Psycho (though Psycho is always energized) and especially Monsther Clown, who once again had a solid performance thanks to Aerostar's bumping. It was a completely different performance from Vikingo's in the last match, but in a way it was just as good. And don't think Aerostar didn't throw in a few cool dives here and there as well; he is Aerostar after all. It was an outstanding piece of work from an outstanding luchador, and much like Vikingo pinning Averno, you couldn't help but feel it was right Aerostar got the win in this match. He was tremendous and he helped take this match from okay into borderline great.
Cíclope & Miedo Extremo defeated Joe Lider & Pagano
What do you want me to say sports fans? This match went exactly how it expected…if you take away the fact that it main evented the show AND ended with Cíclope and Miedo Extremo winning clean following Hijo del Vikingo and Aerostar winning clean. And I wasn't surprised by the last point because myself and the Canadian Dollar had them winning in the preview yesterday! Everything else though went according to script. There was mass violence, there was stuff that made me cringe (let's just say a man may or may not have had his tongue stapled), there was great effort from all involved and there was Pagano getting stretchered out again after the match. I guess the only other difference was that the match was actually a smoother performance for Pagano than normal. I don't recall him messing anything up and for Pagano, that's improvement. As usual with death matches it all depends on your mileage but I was very entertained by this. Joe Lider was really good, Cíclope and Extremo were excellent, the match didn't drag on for forever which helped it greatly and, most importantly, the right team won this match. If you had told me six months ago Cíclope and Miedo Extremo would be winning a AAA main event I wouldn't believe you. If you had also told me they'd be doing it following huge victories for Vikingo and Aerostar I would've assumed I had been hired by AAA to book the shows. Both things just happened. What a night.
And with that sports fans, I'm off for a celebratory playing of Red Dead Redemption 2. Till next time!
Please change disks to continue…