What's better than one AAA show during the weekend? I'll tell you; TWO AAA SHOWS DURING THE WEEKEND! The first show from Mexicali is in the books and now AAA heads to Sonora this Sunday for yet another show. AAA did this earlier this year (Mazatlan on Friday, Tepic on Sunday) and they wound up delivering a good show and one of the best shows of 2019. They'll have a tougher test this weekend; last night's show in Mexicali rocked, but the card in Sonora, while solid, has a few issues that could make this more good than great. What are these problems? Let's dive in. TO THE PREVIEW MOBILE!
Faby Apache & La Hiedra vs. Chik Tormenta & Lady Maravilla
What to Expect: On the one hand this match has the makings of being very good if played straight. On the other hand La Hiedra is a rudo who just betrayed the last technica she teamed with, and the chances of El Hijo del Tirantes being the ref for this match are higher than That 70's Show cast after the circle. Those last two factors loom large over this match and I fear they will matter greatly. If I were AAA I'd let Faby and Hiedra play nice for once, ice Tirantes till after the match and let these four just beat the tar out of each other. Will it happen? I have my doubts. Please prove me wrong AAA.
Winners: Chik Tormenta and Maravilla win this one after Tirantes and La Hiedra screw over Faby Apache while I rue the day the rudo referee was invented.
Three Way Match
Australian Suicide vs. Jack Evans vs. Sammy Guevara
What to Expect: This match would be awesome…if Sammy Guevara was actually available to be at this show. Instead he's doing shit in Pakistan, proving that a) there is no Grodd, b) the cage wasn't 30 feet and c) there's actually wrestling in Pakistan. Hope WWE doesn't find this out because they'll have a Performance Center there before I finish this sentence. Oh no wait; that's a good thing. Forgive me Based Haitch!
Anyways, the Son of Jack Evans' absence aside this match should still be pretty good. I was a tad disappointed with how Australian Suicide and Jack Evans looked last night in Mexicali but generally speaking these two dudes are as reliable as they come. And unless sticks Dave the Clown into the proceedings the likelihood is they'll have a guy like Daga, Villano III Jr. or one of those talented undercard guys to work with. The point I'm getting at is this match should still wind up being pretty damn good, and a candidate for the best match on this show.
Winner: This is yet another match that may lead to a Cruiserweight Championship match against Laredo Kid, which would mean Guevara would make the most sense to win…and yet here's not there. That leaves me to pick between Jack, Suicide or a mystery guy and, well, I like Jack the best. He wins. Hooray for favoritism!
Flamita, Hijo del Vikingo, Villano III Jr. vs. Carta Brava Jr., Mocho Cota Jr., Tito Santana
What to Expect: Yet another match that has me excited and scared. One look at this bout tells you it's a battle between three of the more exciting young luchadores working AAA right now against their most consistent rudo team. The problem is Villano III Jr. is a rudo, Flamita and Hijo del Vikingo are technicos and good Grodd didn't we just go through this with the opener? How the hell does AAA keep doing this?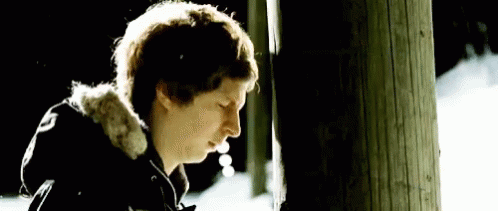 Once again, the right thing for AAA to do here would be to remove Villano III Jr. for another technico (which is possible considering Villano was semi-written off last night with an injury) or just keep Villano III Jr. technico for this match and let these guys cut loose. Either one of those two scenarios means we're getting an outstanding match and potentially one that could be the best thing on the show. Do I trust AAA to do that? They've been getting so many things right recently but this remains one trope they continue to frustratingly go towards, and I'm expecting they will again here. This means we can look forward to a good to great match for ¾'s of the bout, and then a conclusion that sullies it. Once again AAA, please prove me wrong! I want good matches, not frustrating ones.
Winners: Poder del Norte remains hot going into this soon to be announced Trios Titles match by beating Vikingo after Villano III Jr. turns on his teammates. Le sigh.
Golden Magic, Impostor La Parka, Niño Hamburguesa vs. Averno, Chessman, Dave the Clown
What to Expect: This is almost a CMLL esq match where it features four really good luchadores and then inexplicably two abominations. Those abominations would be Impostor Parka and Dave the Clown; the latter has never been good and the only time I've enjoyed Parka recently are when he's hilariously written out of his matches midway. I guess we have that to look forward to this time too…but if that's all a guy can deliver then he probably shouldn't be around to begin with. The good news is Golden Magic was terrific just yesterday, Averno and Chessman are consistently fun and if nothing else Niño Hamburguesa's involvement means more stuff between him and Lady Maravilla. Have I mentioned I can't get enough of that storyline?! Let's hope for a whole lot of that, a Dave the Clown disappearance and an early Parka write off to make this match passable. Otherwise this will be all sorts of just kind of there.
Winners: Anything with Hamburguesa in it that doesn't feature Big Mami teaming with him is cause for concern! That doesn't change here, with Maravilla coming out and somehow leading to Hamburguesa to get distracted, allowing Averno, Chessman and Dave the Clown to win.
Laredo Kid, Psycho Clown, Puma King vs. Rey Escorpión, Taurus, Texano Jr.
What to Expect: Those who watch AAA consistently know that it is very, VERY rare for the main events to be the best match on the show; you're more likely to see a heroic death in an Avengers movie. By my count there's only been one main event this year that was the show highlight; the February 10th Tepic main event that saw Laredo Kid, Psycho Clown and Puma King defeat the recently departed El Hijo del Fantasma, Killer Kross and Rey Escorpión. Look at those names, look at the names listed in this match and then GET EXCITED!
That Tepic match sports fans was not only the best AAA main event of this year but is arguably one of the best matches I've seen this year…and that was with Fantasma and Killer Kross. AAA is now running back this match with Texano replacing Fantasma (a wash) and Taurus replacing Kross, a massive upgrade considering Taurus is one of the best luchadores alive. The only way this match isn't better than that Tepic match is if someone gets hurt early on, AAA decides to go interference heavy with the match (please don't!) or someone has an off night. Forgive me; I just cannot see that with a match that features the red hot Laredo Kid, the tremendous Puma King, a rudo team that good and the ace of AAA who is currently having the best run of his career. No matter how you slice it, this should be one of the best AAA main events of the year.
Winners: I've seen enough AAA to know where this is going; the technicos will win this beautiful match, the rudos will attack them to get heat at the end of the match and we'll all go home happy.
And with that sports fans, I'm going off to a place where I never have to write again. Until next weekend when I will, in fact, have to write again. TILL THEN!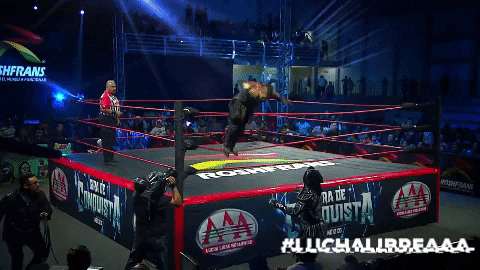 Please change disks to continue…