This past Saturday night there was a wrestling show we won't soon forget featuring a match for the AAA Tag Team Championships we won't soon forget. The bad news for AAA is that it wasn't on their own show! Yes while AEW's Double or Nothing was delivering a tremendous show that featured big nights from AAA stars like Pentagon Jr., Fenix and Jack Evans, not to mention the high profile debut of Angelico's long lost brother Jon Moxley, AAA was in Queretaro holding a show of their own. Spoiler alert; it wasn't quite Double or Nothing. It was however still an easy show to watch with several strong matches (if also slightly underwhelming), a few good angles, a nice tribute to Silver King by Dr. Wagner Jr. and a Laredo Kid sequence that was so good it had to have been written and directed by Buffy era Joss Whedon. Between that and the excellent AAA Tag Team Championship match on Double or Nothing, I'd say it was a damn good night for AAA. Now let's dive further into it. TO THE REVIEW MOBILE!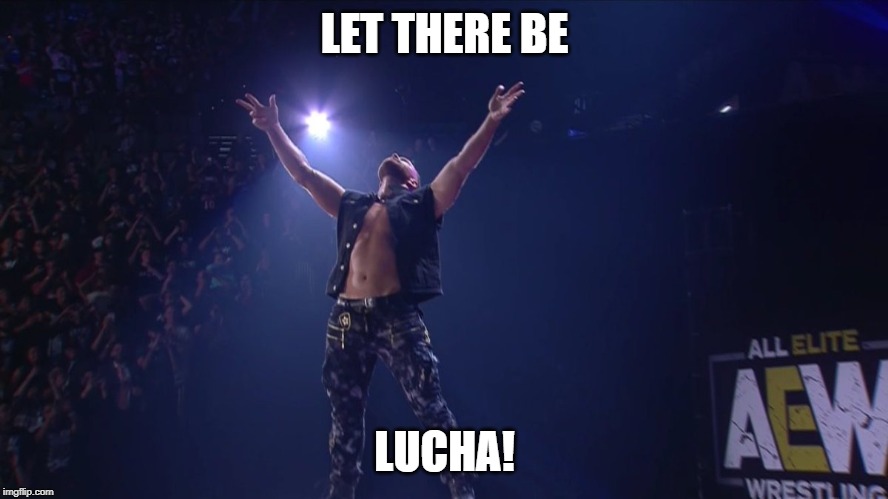 Eclipse Jr. & La Parkita defeated Mini Histeria & Mini Monsther Clown
I could be wrong sports fans but I'm pretty sure this is the first Mini-Estrellas match AAA has had on a stream since La Parkita nearly killed himself on a dive where he landed on the back of his head. Things went far better for Parkita and the match he was involved in tonight! It wasn't perfect; there were a few sloppy moments in the match from The Artist Formerly Known as Lanzeloth (Eclipse Jr.) and it took a few for this match to get going. But once it did it was lights out. The new La Parkita showed off some impressive hops (including a tremendous triangle tornillo), Eclipse Jr. had some nice moments and both rudos did a great job basing. On top of that the match had the added bonus of a Mini Histeria appearance; it's not every day you get to see Ricky Marvin's brother wrestle but you get excited whenever it occurs. I'd say he delivered. A really fun way to kick off the show.
The One Where Taya Schooled Daga
Someone needs to tell Taya she needs a little bit for the rest of the luchador(a)s out there! She's already a better promo in English than most wrestlers out there and here she was schooling Daga with a Spanish promo! The only thing missing was Taya wearing a Kawhi Leonard jersey while Daga sobbed into his Greek Freak jersey in the aftermath. And that comparison is even more fitting when you consider Kawhi plays for Toronto and Taya is Canadian.
Anyway, this was the former Perros del Mal members having it out, verbal style, leading to Taya beating the pulp out of Daga until Tessa Blanchard made the save. That led to a two on one attack until Laredo Kid made the save. In the end I liked it all for several reasons. First, Taya is really good as a mic worker, and she showed here she has that Pentagon ability to captivate you on the mic regardless of language. Second, this continued the Daga-Taya issues following Daga betraying Perros del Mal. Third, it sets up Taya vs. Tessa, a money match. And finally it kept going the Laredo Kid-Daga issues that have recently started out. That's a lot of good stuff for a segment AAA normally doesn't get right. Good on them for doing so this time.
Lady Maravilla, Tiger Boy, Villano III Jr. defeated Big Mami, Drastik Boy, Niño Hamburguesa
Poor Tiger Boy; the dude doesn't appear on an AAA stream for (checks notes) eons, finally gets a match and boom; takes a Drastik Boy Spanish Fly off the apron and to the floor. On the bright side he did hit a 450, was on the winning team and doesn't have it as bad as Big Mami right now. This match was all about making things worse for Mami in the love triangle involving her, Niño Hamburguesa and Lady Maravilla; it just turns out the match did a good job of including other stuff as well. There have been slightly better matches during this angle but this was the first in awhile that felt to be at a higher level than decent. Hamburguesa stepped up his game, Villano III Jr. continued his string of strong performances and Drastik Boy seemed to be everywhere. Whenever the action picked up he seemed to be the reason behind it, and that was before the Spanish Fly. The action was pretty rad overall and thus helped the storyline, which seemed to be swinging back into Mami's favor (she and Hamburguesa worked together well early) only for it to fall apart in the end with Maravilla beating her and leaving with Hamburguesa again. If there's one negative here it's this; I had no sympathy for Mami. I may be the only one who doesn't and the angle certainly was set up for her to have it, but I was all but two seconds away from driving off for a celebratory Sunkist when Maravilla and Hamburguesa left together. There must be something wrong with me. There wasn't anything wrong with this match thankfully. A strong effort.
Dinastia defeated Flamita and La Parka Negra
On the one hand, I liked this match. On the other hand, I only liked this match. Shouldn't a match featuring Dinastia, Flamita and Parka Negra be something that really grabs me? It should be but it didn't happen here. Part of it was the Queretaro crowd, which was so dead I was having Young Bucks in Arena Puebla flashbacks. But even without that issue there was something about this match that was just a bit off…and it was the winner of this match Dinastia. The dude can be really, really good at his best; this was not his best. He seemed to take too long getting to certain spots, wasn't particularly crisp and just didn't seem to be giving the same effort as his opponents. And while I certainly won't claim Flamita and Parka Negra were perfect, both were at least going full throttle and were at times really good (I'd dare say Flamita was good the entire match even). They held up their end, but ultimately Dinastia's off night was a bit too much for this one. It was still a good match, but it didn't quite live up to its potential.
Chik Tormenta, Keyra, Tessa Blanchard defeated Faby Apache, Lady Shani, Taya
Like the last match, this was another bout I wanted to like more than I ended up liking it. Unlike the last match I still did wind up liking this match a ton. I could've done with Lady Shani and Chik Tormenta getting more to do and there were some sequences in the middle that seemed off kilter. But overall this was fun and you kind of knew it would be the moment Taya and Tessa started this match by showing off their excellent chemistry. We forget it wasn't too long ago those two were killing it in Impact and their sequences (which bookended this match) indicate we'll be getting the same level of performance in AAA. Faby had a good night and luckily AAA kept the stuff with Tirantes and her to a minimum (though she did attack him in the post match). Keyra was AMAZING in this; much talk will center around yet another Dropkick de la Muerte that almost beheaded Shani, but she also added in a nice Split Legged Moonsault and some ridiculously smooth counters with Faby in the later stages. And while I would've liked to have seen more of both Tormenta and Shani, especially since they're supposed to be having a title match soon, they were both solid when given an opportunity to do shit. By Grodd, imagine if they had been?! Even with a few flaws and Daga interfering at the end this was a really good match that effectively advanced stories, didn't go too hard on the Tirantes rudo ref stuff and featured the hard hitting style the AAA luchadoras division has developed. Imagine all that with a few more minutes and more Shani and Tormenta spots!
Hijo del Vikingo, Laredo Kid, Myzteziz Jr. defeated Australian Suicide, Eterno, Super Fly
You gotta love AAA. They saw the show was more good than great and thus decided to give us the returns of Eterno and Super Fly in the same match where Los Jinetes del Aire reunited to ride in on those white horses to give us something memorable. They did!
Much like the rest of this show there were some things off in this match, most notably Myzteziz having a few flashbacks to his ghastly performance last weekend. He was still more good Myzteziz than bad however and everyone else was stupendous. Eterno, especially late, looked like the all world talent he is and AAA would be wise to give him more opportunities. Super Fly looked great in his first streaming appearance since Puma King powerbombed him head first through a table (remember that?). Australian Suicide was Australian Suicide. And by Grodd if Laredo Kid and Vikingo could be any more world class it would be unfair. This was actually a down night for Vikingo, which was good because a) his down nights are better than most people's great nights and b) it allowed Laredo to take center stage, which he did with a minute long stretch that was one of the best sequences in wrestling Saturday night. And may I remind you that Double or Nothing was going on when he did (checks notes) a triangle hurricanrana to the floor followed by a 450 Splash off the apron and to the floor. Like I said, world class. I think the Myzteziz miscues may hold this down a bit but everyone else was so good that it was enough to make this a borderline great match, and easily the best thing on the show to this point.
Chessman, Daga, Taurus defeated Drago, Murder Clown, Pagano
I would like to use this match as an opportunity to remind everyone out there that I believed in Murder Clown before it was cool to believe in Murder Clown. Seriously go check the tape; you'll see that I'm right! I bring this all up because this match was pretty much the Murder Clown show. Sure a lot of other stuff happened; Daga and Drago engaged in a battle of former Reptile Tribe members to set up a Latin American Championship match, Pagano did what Pagano does best (try hard, do some things well and some things not so well) and Chessman was pretty fun. But this match was all about Murder Clown continuing his trend of doing stuff people his size shouldn't be doing, and getting to do all of that with Taurus! There are few in AAA as consistently excellent as Taurus and he was the perfect foil for Murder, matching him in power and intensity while also providing that world class basing. If I'm AAA, I'm coming back to that singles match stat. Hell I would've set it up here! I understand AAA had other fish to fry and, in fairness to the others in this match, everyone was working hard and did a good job. But I left this match more excited for Murder vs. Taurus than the other matches and I see no reason why AAA shouldn't get to it. The other guys were solid but those made this match a delight.
Dr. Wagner Jr., Impostor La Parka, Psycho Clown, Puma King defeated Blue Demon Jr., La Hiedra, Rey Escorpión, Texano Jr.
Let me tell you something sports fans; I don't know if it was Dorian Roldan, Konnan or La Máscara himself who was responsible for his departure in AAA but whoever it was needs to be sent a fruit basket. Los Mercenarios is so much cooler now with Escorpión, Hiedra, Taurus and Texano that it isn't even funnier. They're like Jon Moxley atop the Double or Nothing chips cool. Just wanted you all to know that.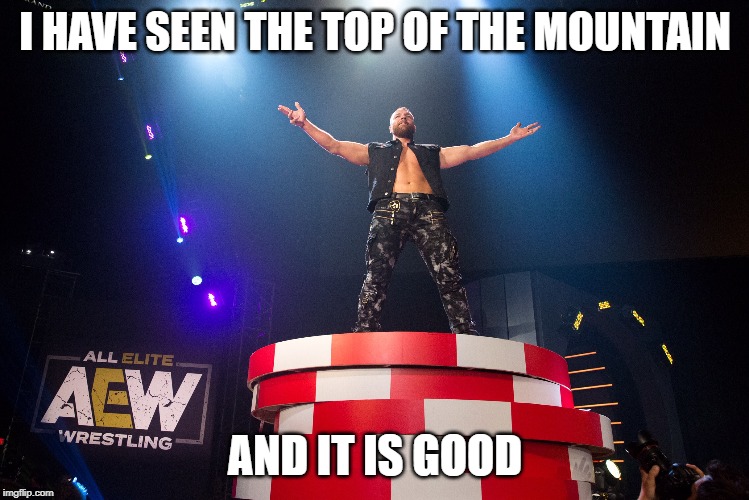 Anyways, this match was solid. I think it may have been good if AAA had put anyone but Parka in it, but alas he was there, slumming it and being a creep towards La Hiedra during their brief sequence together. Otherwise everyone else was at the normal level. Blue Demon Jr. was alright, Puma King was good, Hiedra (now officially a main eventer!) held her own and actually had a nice sequence with Puma King, Texano played a good bumbling fool and Rey Escorpión and Psycho Clown continued to show why they need an Apuesta match post haste. Ultimately all of that took a backseat to an emotional Dr. Wagner Jr., who came out in a Silver King t-shirt and won the match clean in honor of his brother (he also got an assist from someone dressed very much like Silver King. I'm not sure if it was one of Silver King's sons, Wagner's sons or someone else). Wagner was visibly emotional, even shaking, adding yet another touching moment to an already emotional Saturday night. I don't know if it was enough to overrule Parka's stupidity but it was the right way to close this match and this show, and in the end that is what should matter the most I suppose.
There you have it sports fans. See you later for the Puebla results. Till then, a live look at what happened when Angelico and Jon Moxley ran into each other backstage at Double or Nothing.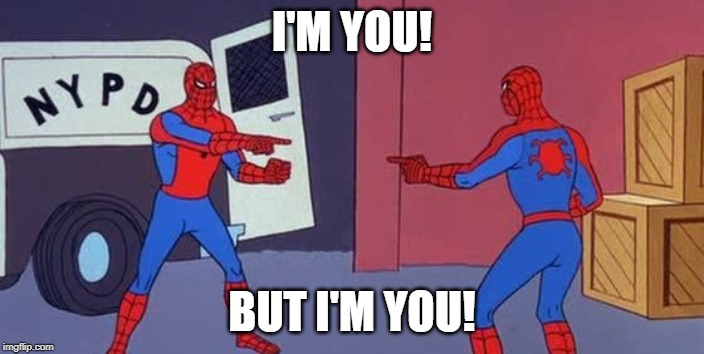 Please change disks to continue…