It's been two weeks since AAA last graced us with their presence and frankly that's just way too long a time. Fortunately AAA agrees, which is why they're coming back tomorrow with a live show from Queretaro! Good stuff right? Even better is the card, which takes the good stuff we got two weeks ago and gives us even more, with some absolutely crazy looking matches and another main event that promises to be a lot of fun, if also sad because a certain Doctor may be leaving for good. You'll just have to watch to find out! But before we do that, let's break this bad boy down shall we?
Drago Boy, Iron Kid, Laredo Boy vs. La Parkita Negra, Latigo, Low Rider
What to Expect: If you thought last week's opener was crazy, wait till you get a load of the insanity this match will provide. Only in AAA could you have four world class luchadores like Iron Kid, Laredo Boy, La Parkita Negra and Latigo in a match, and it's the opening match because the rest of the roster is that damn deep! There will be dives a plenty, there will probably be one move or two that doesn't quite go the way we all want and there may be one or two moments when Low Rider nearly shatters his tailbone. Either way we're all going to have a good time watching this, the lucha equivalent of when you mix Mountain Dew and Surge together.
Winners: I never bet against Laredo Boy or his distant cousin Freelance and I'm not going to start here! He, Iron Kid and Drago Boy take this thrill ride and a half.
Big Mami, Dinastia, Mr. Iguana vs. La Hiedra, La Parka Negra, Lady Maravilla
What to Expect: Who's ready for some more Big Mami vs. Lady Maravilla?!
Now who's ready for it without Niño Hamburguesa?
Yes, sadly, the Burger Boy couldn't come out to play for this show sports fans, but it'll be okay because Dinastia and Mr. Iguana are there to team with Mami and they are suitable replacements. Actually so is Iguana's stuffed lizard now that I think of it, so there's really three suitable replacements! It does mean more comedy given that is Mami and Iguana's specialties, but the technicos can fly when necessary and they've got a great set of talent in La Hiedra and the criminally underrated La Parka Negra to work with. Throw in the Maravilla-Mami heat and this should be a fun, if not quite great, follow up to the high octane opener. I also wouldn't be stunned if we see CIMA, Lindaman and T-Hawk again, seeing as they attacked Mami and Hamburguesa two weeks ago BECAUSE THEY HATE LOVE! Incredible because T-Hawk is the kind of guy you'd think would love love given all the women he probably scores.
Winners: I'm slightly tempted to go with Team Mami with the prospect of her and either Dinastia or Iguana teaming up to face Maravilla and Villano III Jr. for the Mixed Tag Titles, but with Strong Hearts looming I'll play it safe and give the edge to Hiedra, Maravilla and Parka Negra. They take this one.
Three Way Tag Team Match
Hijo de LA Park & LA Park Jr. vs. Myzteziz Jr. & Octagón Jr. vs. Super Fly & Villano III Jr.
What to Expect: Good Gawd; THAT'S THE BABY PARKS MUSIC! Yes Baby Park #1 is back in AAA and he's brought Baby Park #2 with him (or more appropriately, LA Park brought both of them with him) for the younger Park's second AAA go around (he debuted at Triplemania Regia in Monterrey). Given that Hijo del Volador isn't here to hold them down, this should be a much better opportunity for those two to strut their stuff. The Myzteziz Jr./Octagón Jr. team has been stupendous fun when they've gotten the opportunity to tag, Super Fly is consistently good and Villano III Jr. is consistently insane, which probably should work well against two guys with LA Park in their name. They will be the question marks, but I'm still of the firm belief that Hijo de LA Park is a good worker and I've seen promise from LA Park Jr. They've got enough talent and they've got the right opponents for this to be a lot of fun and I bet it will. That said if there was a match on this show that could go off the rails…this would sadly be it.
Winners: The Parks may get booked a lot but they don't always win. I see that being the case here with Myzteziz Jr. and Octagón Jr. bringing another W home for Los Jinetes del Aire.
Hijo del Vikingo, Puma King, Rey Horus vs. Rey Escorpión, Taurus, Texano Jr.
What to Expect: I'd like to believe this match exists both to set up the inevitable Los Jinetes del Aire vs. Los Mercenarios Trios Title match AND because AAA wants Vikingo to take another crack at that Brill Dorada Dragonrana he tried just two weeks ago. HE WAS SO CLOSE, SO CLOSE I TELL YOU! Hopefully he gives it a go because I'm pretty sure he and either Rey Escorpión or Taurus can make it work this go around. Even if they don't try it though this match should still be pretty chill. Puma King and Rey Horus are pretty damn awesome pretty much all the time and only Poder del Norte are better than Escorpión, Taurus and Texano when it comes to trios teams these days. And who knows; maybe La Hiedra will be there too, hopefully to inspire some pop punk band out there that randomly stumbles onto Twitch to write a song about her the way Bowling for Soup did Alexa Bliss. What's New Found Glory doing these days? The point is, this will be very good, you should watch it, and New Found Glory should do a song about La Hiedra called "La Reina de Escandalo." It writes itself really.
Winners: Los Mercenarios takes it again with Escorpión pinning Vikingo. I wouldn't be surprised if that leads to Myzteziz Jr. and Octagón Jr. running in afterwards but that could go either way.
Murder Clown, Psycho Clown, Luchador Sorpresa vs. Carta Brava Jr., Mocho Cota Jr., Tito Santana
What to Expect: IT'S OUR FIRST LUCHADOR SORPRESA OF 2020!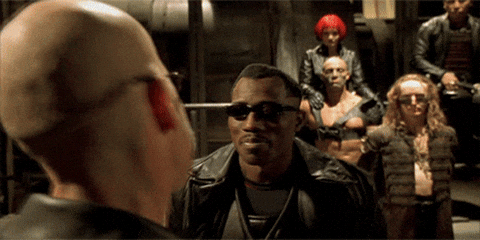 Frankly I'm surprised it took us to the second AAA show to get there sports fans. But we've got it and quite frankly it's pretty clear that the Luchador Sorpresa can only be one of two people; Laredo Kid or Monsther Clown. Laredo Kid is finally back from reality TV glory and while he was originally quoted as being out until March, his appearance last weekend for MLW (and the announcement that he'll be at AAA's next show in Guadalajara in two weeks time) suggests he could be back sooner. Of course Monsther Clown also just turned face on the last show, was saved by Murder and Psycho Clown on the last show and, oh by the way, was the partner of Murder and Psycho Clown for years in the wonderful Los Psycho Circus group. I wouldn't be surprised by either guy, but I tend to lean towards this being the Psycho Circus reunion match. That's fine and dandy with me; that trio was great years ago, they should be even better now that Murder Clown has improved and Psycho Clown has gone full ace, and their opponents just happen to be the best trios team in Mexico, Poder del Norte. If that's the direction AAA is going with here, or even if it is just a vehicle to get Laredo Kid back into the swing of things, then I have little doubt it'll work.
Winners: Definitely a technico victory here, regardless of who the partner is. Poder del Norte is great enough that they can take the loss, and they generally aren't this high up the card anyway, which means a good performance is just as worthwhile as a win. Thus look for either Laredo/Murder/Psycho or the Los Psycho Circus reunion to get the W.
Dr. Wagner Jr., Fenix, Pentagon Jr. vs. Bestia del Ring, LA Park, Rush
What to Expect: This is looking to be a potentially historic match sports fans. That's because, according to the man himself, this will be Dr. Wagner Jr.'s final AAA match before he heads off to the independents to do Grodd knows what with his sons and El Hijo del Santo. And yes, there is a Ron Burgundy to sum up what we're all thinking about this claim.
But whether the Good Doctor is really heading out of AAA or just working his own angle (which I semi-jokingly suggested yesterday could include Santo riding in on the white horse to join the fight against Los Faccion Ingobernables) is something for later. For now let's just focus on the match, mainly because this match looks GREAT! Yes Bestia del Ring is there and yes, Wagner is a slight downgrade from Psycho Clown two weeks back, but besides that we'll be getting more Lucha Brothers greatness and more bat shit insanity from LA Park and Rush. What's not to like from that?! Furthermore…I can't be the only one expecting some sort of surprise from this group at some point right? With Killer Kross now off to do Grodd only knows what under Vince McMahon's direction, there is a slot open for a new member of AAA's Los Ingobernables group and I wouldn't be surprised if we get that reveal here to make this match even more enticing. Even if we don't though I'd still expect something along the lines of two weeks ago; a lot of chaos, a lot of brawling, some blood and Fenix somehow surviving working with Bestia del Ring. Thank Grodd AEW execs don't have to watch this because otherwise they'd be demanding Bestia's head on a silver platter five minutes into the match.
Winners: I'm not ready to commit to there being a surprise reveal yet for this match, but I will say that we will get a winner this time. And that winning team will be Los Ingobernables, who hand Wagner a loss on his "final" night with AAA.
And on that note I'm off to have a really late lunch. See you all tonight for the CMLL review!
Please change disks to continue…
© 2020 Lucha Central  
We invite you to follow us through our official social media accounts: