After one very long month….FINALLY, AAA HAS COME BACK! I honestly can't believe it's been a month since the last AAA show, especially since its felt more like six months with CMLL generally ranging from mediocrity to acceptable indifference. Never fear though because AAA is looking to pick up right where they left off with a show that, if AAA chooses not to mess with it, looks great. AAA will have to mess with it somewhat due to an injury to Hijo del Vikingo and the addition of Dr. Wagner Jr. but that's just two things; if they leave the rest alone this show has very few weaknesses and the potential to be a killer show. Hopefully they can throw in a few more announcements for next week's Hulu Theater show (which I am going to!) to go along with the rest of the fun. We'll worry about that tomorrow though sports fans. For now let's just preview this bad boy.
Aramis, Draztick Boy, La Parkita vs. Chik Tormenta, Latigo, Low Rider
What to Expect: With the return of AAA comes the return of AAA's hot opening match! Thank goodness; what's an AAA show without six luchador(a)s going bat shit insane to start things off? That'll be the case here and the only concern is whether it'll completely stay on the rails with talented but inconsistent luchadores La Parkita and Low Rider involved. I'm going to say it will for three reasons; Aramis, Chik Tormenta and Latigo. No offense to the other three (Draztick Boy is really good himself) but those are three world class luchadores there and they always seem to deliver. Hell Tormenta has been so great recently that I think AAA could've gotten away with putting her opposite Taya in the main event of this show; alas. The point is her, Aramis and Latigo are so good and everyone else is at least good enough that the good crazy should cancel out the sloppy crazy, resulting in this match being yet another fun opener. If nothing else it'll definitely be insane so we'll at least have that.
Winners: Aramis, Draztick and La Parkita take this one after Aramis pins Low Rider.
Dinastia, Eclipse, Luchador Sorpresa vs. Carta Brava Jr., Mocho Cota Jr., Tito Santana
What to Expect: The first of three Luchador Sorpresas on this show! Rumors have been swirling that AAA will be putting some of their undercard luchadores into new gimmicks starting this weekend and I'd venture to guess this will be the first match where that happens. Let's hope it goes better than that time they turned Black Danger and Último Maldito into Espectro and Kahoz, only for them to disappear quicker than Hawkeye's family in Endgame.
The good news is this match should be a winner regardless of who teams with Dinastia and Eclipse and what gimmick they're under. I mean I guess it could go wrong if it's Impostor Parka's son (I don't know his level of experience) but even then everyone else here is so good that it's hard to see this falling apart. Dinastia and Eclipse are sort of the forgotten undercard guys of AAA but both are really good and Poder del Norte is quite possibly back to being the best trios team in Mexico now that Laredo Kid has left Los Jinetes del Aire. And come on; Carta Brava, Mocho Cota and Tito Santana have had good matches with the usually mediocre Mamba/Maximo/Pimpinela Escarlata trio this year. If they can do that, surely they can have something really strong with two good luchadores and a mediocre to average unknown (if that's who it is). Thus I'd look for this to be good at the least and perhaps really good.
Winners: I'd normally go with Poder del Norte winning and that very well could happen if this newcomer is an Abismo Negro Jr. who betrays his teammates. But you generally like to get a new character over with a victory their first time out (unless it's Lucha Underground), so look instead for Dinastia, Eclipse and their mystery friend to get the W.
Big Mami, Lady Shani, Luchador Sorpresa vs. La Hiedra, Villano III Jr., Luchador Sorpresa
What to Expect: Time for more Luchador Sorpresas! Actually in this match I think we can label the Luchador Sorpresa on the rudo side as a Luchadora Sorpresa, given that Big Mami's rival Lady Maravilla makes a lot of sense for that spot. Once again it doesn't really matter because this match looks to be really good as is. Big Mami is the weakest link and you know she'll at least be able to get the crowd going while Lady Shani and La Hiedra beat the pulp out of each other and Villano III Jr. does several crazy things. Unless both Sorpresas are Impostor Parka clones this should be another good match and probably the most, especially if Maravilla is in there with Mami to continue their feud.
Winners: Team Mami takes this one, challenges are made after and who knows where we go from there.
Hijo del Vikingo & Laredo Kid vs. Ortiz & Santana vs. Arez & Daga
What to Expect: If you thought this show looked good during the first three matches, wait till you get a load of this one sports fans! This is just the type of match where the Batman gif gets broken out for the first time in eons.
There is legit only one concern I have about this bout and it's whether or not Daga has decided to leave the brass knuckles at home or not. I don't care if it's been nearly two months since he's used them; that time period in Daga's career was awful and he needs to be reminded of it all the time as to never bring it back. If he doesn't then this match should be bonkers. New AEW signees Ortiz and Santana (LAX for the uninitiated) are one of the best tag teams in the world, Arez is absolute dynamite and I don't think I need to rave any more about the greatness of Laredo Kid. Yes the loss of Hijo del Vikingo will hurt here (unless Vikingo has somehow recovered) but its likely AAA will replace him with Drago (the most likely candidate), Myzteziz Jr. or Golden Magic, all three of whom should fit this match like a glove. So yeah; as long as Daga treats this match seriously and not like a 1980's NWA match, this should spit hot fire and will likely be the best match on this show.
Winners: Only one of these teams is facing Pentagon and Fenix for the AAA Tag Team Championships in the Hulu Theater next week…and that team is LAX. They're winning this one to go in strong for that match, with Santana pinning Arez as the most likely finish.
Aerostar, Murder Clown, Niño Hamburguesa vs. Averno, Chessman, Texano Jr.
What to Expect: This is perhaps one of the two places where I could see AAA shuffling the decks around given that Hamburguesa makes more sense teaming with Big Mami in the undercard. It won't make much of a difference to Hamburguesa either way because I see this match being around the same quality as that one. I know that sounds semi-blasphemous to say with Los OGT's involved but I must say that the last few Los OGT's matches have been more good than great. Maybe that'll change with Texano in for Super Fly, but there's no doubt (at least to me) that Averno and co. have been more good than great recently and this seems like another situation that fits the bill unless Aerostar and Murder Clown go nuts. They're capable of course and Hamburguesa (if he's here) will get the crowd involved…but I don't know. None of this is to say this match will be bad, I just think it'll top off as merely good instead of great like some may think.
Winners: Averno, Chessman and Texano are winning this one with Texano pinning Hamburguesa or whoever is in for Hamburguesa.
Drago, Psycho Clown, Taya vs. Ayako Hamada, Blue Demon Jr., Rey Escorpión
What to Expect: Now this match is definitely going to be changed sports fans. How do I know this; because Dr. Wagner Jr. is going to be on this show (AAA has been promoting it online) and do you really think he's going to be slumming on the undercard while Drago goes after Wagner's most hated rival Blue Demon Jr.? Please. Drago will have a place on this show somewhere I'm sure (maybe AAA adds another match?) but he's getting dropped from this match for Wagner faster than Hayden Christensen was dropped from Hollywood after the whole Star Wars thing.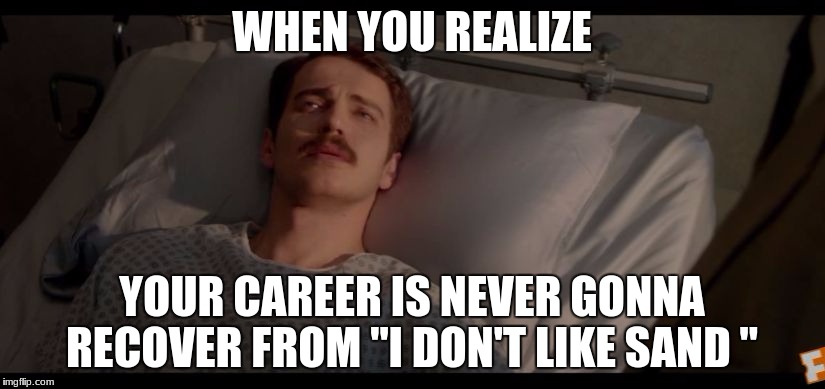 So let's pencil Wagner in here sports fans. What does it mean for the match? Honestly not a whole lot changes; Drago would've added a bit more high flying but high flying isn't prevalent in AAA main events these days anyway. It's more about the brawling and heat and the Wagner-Demon sequences will do that, especially with them building towards a one on one match in the Hulu Theater next week. That stuff will be fine and most importantly the Psycho Clown-Rey Escorpión and Taya-Hamada sequences should be really good! We forget this now but it wasn't too long ago Taya and Hamada were having one of the best AAA Reina de Reina Championship matches of the last decade. They have great chemistry together, much like Psycho and Escorpión, and will both be amped up to be working a main event spot, something that generally doesn't happen for luchadoras (unless you're La Hiedra I suppose). There will be better matches on this show but like a lot of AA main events this year, this bout should easily over deliver.
Winners: I expect Wagner to win in New York next week so Demon should thus get the W here via nefarious means to build up some heat. That's what will happen, so give the W to Demon, Hamada and Escorpión. Don't be surprised if there's some post match unmaskings and if Daga perhaps gets involved to mess with Taya before she clashes with Daga's better half Tessa Blanchard on next week's show.
That'll do it sports fans. Let's reconvene tomorrow evening for a review of this bad boy. TILL THEN!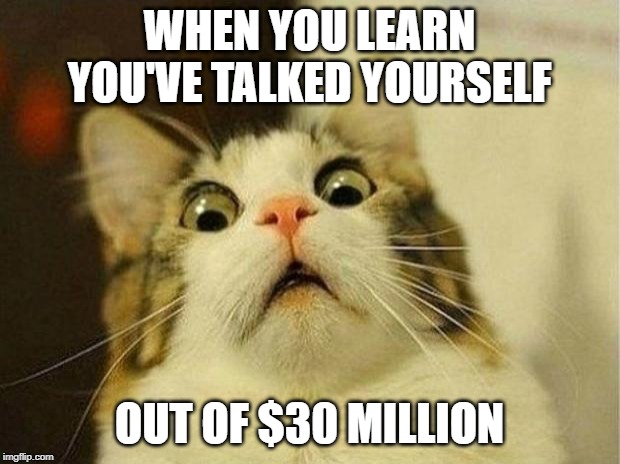 Please change disks to continue…
© 2019 Lucha Central
We invite you to follow us through our official social media accounts: