Breaking news sports fans; contrary to popular belief the best wrestling show to happen today was not New Japan's Dominion at Osaka-Jo Hall in Osaka, Japan. No, the best wrestling show on June 9th, 2019 took place at Arena Coliseo Monterrey in Monterrey, Nuevo Leon, Mexico, under the watchful eye of Lucha Libre AAA Worldwide. In a year where AAA has solidified their comeback by putting out a consistent stream of good shows, tonight's Monterrey event was one for the record books, at worst one of the two best shows they've done this year along with February 10th's masterpiece in Tepic (which I'm going to now call the "Tepic Epic" because duh!). Storylines were advanced in well done fashion; every match was worth watching in its own way; the Monterrey crowd was easily the best audience AAA has drawn all year from a participation point of view. And then there's the fact that tonight's show featured a certain match; a match that not only featured a luchador in Laredo Kid who you'll be seeing at Expo Lucha later this summer, but a match that was the best AAA match of 2019, the best wrestling match of the day (which again, featured a loaded New Japan show with a Will Ospreay-Dragón Lee classic), the best wrestling match I've seen all year and quite possibly one of the ten greatest matches in the history of AAA. I do not say any of that lightly sports fans; that's how serious I am about how great this show was. And now, because I am fortunate enough to be able to write about this wonderful business called lucha libre, I get to relive every bit of it all over again with you. Let's get started.
Baby Xtreme, Big Mami, Niño Hamburguesa defeated Acero 2000, La Hiedra, Lady Maravilla
Well…this match was something! What that something is I'm not so sure but it was something. Frankly I think it suffers a bit from not being as good as the post match, which featured Big Mami asking Niño Hamburguesa to choose, Daga coming out and obliterating Mami and Hamburguesa because he hates love (why you would when you're girlfriend is Tessa Blanchard is a mystery but hey; I'm not Daga), Hamburguesa rallying to kick his ass, Tessa Blanchard coming out to turn the tide and then Drago coming out on the white dragon to save the day. That's a lot of stuff that happened and it was all entertaining! Thus it made it hard for the match to live up, even though, despite its weirdness, I found it to be fun. La Hiedra looked great in this match both as a powerhouse and as a base for Baby Xtreme, Acero 2000 (whoever he may be) was solid and had a GREAT suicide dive (that unfortunately hurt him but hey; what's life without risk?) and the Maravilla/Mami/Hamburguesa stuff was a big hit with the crowd. It probably needed a bit more Baby Xtreme (who was an afterthought) and the match stalled after Acero's suicide dive, but in the end this match's biggest problem was what came after it was better. Otherwise it was solid start.
Keyra & Tessa Blanchard defeated Faby Apache & Lady Shani
Watching this match there was only one thing that kept crossing my mind; boy did this match hurt! Hell I was hurting and I was just viewing this on my laptop. I haven't hurt this much since Niño Hamburguesa didn't flat out choose Lady Maravilla over Big Mami in the last segment. He had the time before Daga came out and he froze like one of Mr. Freeze's enemies in Heart of Ice. Shameful, though not as shameful as Daga looking at love the same way Mr. Freeze did.
But yeah; this match ruled. The only issue with it was the microphone not working initially for Keyra's post match promo, and that was followed by a good promo and some pull apart brawls. Everything else was exactly how it should've been, and in some cases better because AAA actually didn't involve Tirantes in this match. That allowed the action to speak for itself and it spoke with a whole lot of stiff kicks and hard hitting action. In the end, while all four luchadoras were strong, this was Keyra's match. She was world class, with the usual hard hitting strikes and some really great reversals and counters; the one that sticks out the most was when she rolled Faby Apache right into the ropes, then rolled her back for a pin. It was unique and flawlessly executed, just what you'd expect from someone like Keyra. She was otherworldly here and Faby, Shani and Tessa weren't too shabby either. This was exactly what you'd want from this match, and the post match brawl between all four to set up Faby-Tessa and Keyra-Shani-Chik Tormenta (who you may remember is owed a Reina de Reinas Championship shot) was just the icing on the cake.
Golden Magic & Myzteziz Jr. defeated Australian Suicide & Villano III Jr.
Sports fans…I don't even know what to say about this match. We're only three matches in and I am currently at a loss for words!
Alright, get it together Cult…maybe start by saying this was career best work for at least two of the luchadores in this match, and possibly the best work any of the four have ever done. That's how good this was. You could tell when the opening sequences between Myzteziz Jr. and the rudos were more ambitious than usual that these guys were going for it and they NAILED IT! This is what we'd call a flawless match. The pace was perfect. The action was electrifying with all sorts of amazing dives and big moves (and no Destroyers for the anti-Destroyer crowd). All four luchadores were absolutely terrific. Australian Suicide was world class, and he didn't even need to do the Sideways Shooting Star Press. Myzteziz Jr. had the most well rounded, exciting night of his career, complete redemption from his all time off night a few weeks ago. Both of them were so great and yet they paled to Golden Magic and Villano III Jr.; the latter was marvelous dishing out punishment (using the ramp in some of the most creative ways possible) while also taking punishment, while the former continued his recent upward swing towards becoming was one of the best luchadores in AAA. What more do you want me to say? This was a phenomenal match that I honestly thought couldn't be topped. And then it was topped by the match we'll be talking about for years to come.
AAA Cruiserweight Championship Match
Laredo Kid (c) defeated Hijo del Vikingo
It just hit me sports fans; all I've been thinking about is this match for the last hour or so, and it's only now that I remembered this match wasn't supposed to happen as it did! You may recall that this Cruiserweight Championship match was originally a triple threat match featuring Jack Evans…only Jack didn't make the show and well, here we are. I'm almost positive that this will lead to Jack boasting about being responsible for this classic when he eventually resurfaces on Twitter, which should only add to the greatness that was this bout. For now though his absence was a gain for us, AAA and especially Laredo Kid and Hijo del Vikingo, who delivered such a masterpiece that a combination of Legend of Zelda: Ocarina of Time and Red Dead Redemption II couldn't have match it.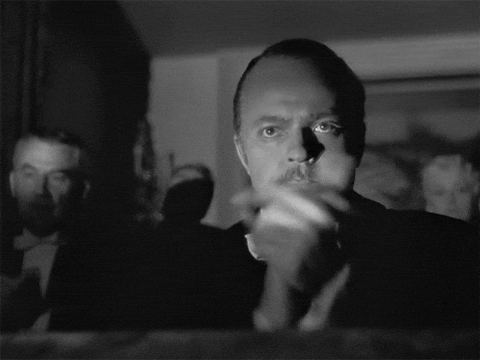 I'm not sure there's anything I, or anyone else, can say that can do justice to this match. The closest thing I guess is that when it ended I felt the same way I did after watching the first Omega-Okada match, the two out of three falls Omega-Okada match from last year, the first Punk-Cena match and Atlantis-Villano III. Sometimes there are just moments where you know the thing you've just seen is one of the best things you'll ever see; this was one of those moments. I'm almost afraid to go back and watch this match again (which I'll be doing as soon as this review is done) out of fear that maybe it won't be as good. That's how much I loved this. I don't want to say too much about it in a way because this is something you need to experience knowing as little as possible. All you really need to know is that this match featured two luchadores (who are friends and trios partners mind you), both of whom I considered to be among the best luchadores in the game right now, going out there, cutting an incredible pace and delivering some of the most innovative, spectacular pieces of lucha libre you'll ever see, all while telling an incredible story. It was a career defining match for Laredo Kid, who in the past year has transformed himself from a journeyman luchador into a top star, and what will likely go down as the match that turns Vikingo into a household name EVERYWHERE. I will never forget their performances, I will never forget the Monterrey crowd collectively losing their minds as they realized what was happening in front of them and I will never forget that feeling I had, pacing around the room with my hands on my head when this match was over. This wasn't a match; it was a statement in the form of a lucha libre masterpiece. Watch it and drink it in as soon as you possibly can.
Aerostar & Drago vs. Daga & Monsther Clown
Boy did I feel bad for these four! It's one thing to go out there and do your best to have a good match; it's another to do so after following an instant classic that will be remembered for years to come. Aerostar, Drago, Daga and Monsther Clown had to follow what couldn't be followed and all things considered, they did a hell of a job. Well at least three of the four did; there were some moments in this match where Daga looked to be a step or two behind everyone else and his bumping was comical. Otherwise though I had a great time watching this. Drago was really sharp, Monsther Clown continues to be a different man when working with Aerostar (he was doing moonsaults!) and you just knew that Aerostar, the innovative genius he is, wasn't just going to let Laredo Kid and Vikingo go off without trying to match them. He didn't, but he was excellent all the same with a great dive to the ramp and another crazy beautiful tope that sent him into the seats. That's why we all love Aerostar sports fans; no matter the situation he'll never stop going all out. He didn't here and it helped lead to a damn good match that made me more excited for Aerostar-Monsther and Drago-Daga.
Rey Escorpión, Taurus, Texano Jr. defeated Dr. Wagner Jr., Psycho Clown, Puma King
As if it wasn't clear that tonight was AAA's night, Pagano mysteriously disappeared from this match and was replaced by Puma King. And that's how this main event, which was a borderline match with Pagano, became a highly enjoyable main event featuring Puma. That sports fans is what we can an…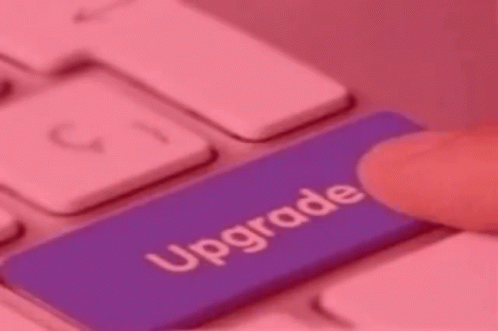 So yeah; this was one hell of a time, if still nowhere close to the highest of highs this show produced. This match didn't need to be Vikingo vs. Laredo King though; it just needed to be fun, feature some cool stuff and get the crowd going. It succeeded immensely on all fronts. Los Mercenarios, cooler than ever with Taurus and La Hiedra filling out the ranks, were exceptional controlling this match in the early stages and then took one hell of a beating in the second half as Monterrey came unglued. Puma King was tremendous. Dr. Wagner Jr. was the definition of "less is more", leaving a huge impact on this match by just being ultra charismatic…at least until he decided to get crazy and Samoan Drop Texano off the apron and through a table. And while it wasn't the strongest night in 2019 for the ace of AAA, Psycho Clown was once again an absolute joy, especially with long time rival Escorpión. Short of these guys trying to emulate the earlier matches (which would've been a bad idea) I don't know what more you could ask from this main event. It did exactly what it needed to do, everyone looked impressive and it ended with Los Mercenarios looking like world beaters, a tremendous thing now that La Máscara has been put out to pasture and replaced with Taurus and Hiedra (who has adapted to her role like Kiefer Sutherland adapted to Jack Bauer). A great conclusion to what should go down as one of the best shows in 2019 for any promotion.
And I'm spent. As a reminder, the co-owners of Lucha Central, Masked Republic, will be producing Expo Lucha August 17-18 in San Diego and among the stars wrestling and appearing for autographs and photo ops are tonight's man of the hour Laredo Kid, Penta Zero M, Rey Fenix, Taurus, Puma King, Drago and Aerostar. Get it? Got it? Good. With that sports fans I'm off to watch Laredo Kid vs. Hijo del Vikingo again. I suggest you do the same. When you're done, remind yourself that WrestleRex is coming up this Thursday and will be shown live…FOR FREE, AT LUCHA CENTRAL'S FACEBOOK PAGE! And now that the cheap plug is out of the way, here's a photo of the new and improved Los Mercenarios.
Please change disks to continue…