CMLL has come and gone this weekend, which means it's time for the fun stuff! That's right; AAA is back after a few weeks off with a show in Monterrey, with what looks to be the last stop before a loaded Rey de Reyes in Puebla two weeks from now. Unless something unforeseen occurs the promotion should go into their big show hot, as this looks to be yet another strong card…with one exception. Don't worry; we'll save that exception for last and get to the good stuff first. TO THE PREVIEW MOBILE!
Dinastia, Lady Shani, Star Fire vs. Faby Apache, Keyra, Villano III Jr.
What to Expect: On the one hand, this match features a whole lot of talented people and should help build some momentum for the four way Reina de Reinas match featuring Lady Shani and Keyra in a few weeks. On the other hand, Star Fire was really, REALLY mediocre just a few weeks ago in Morelia. Like she actually made it difficult to enjoy a match that continued the Nino Hamburguesa-Lady Maravilla storyline, and the only thing I enjoy more than that these days is making fun of Archie Andrews when he tries to act like a fifteen year old mobster. Perhaps it was a onetime thing but I'm wary sports fans. The good news is Shani, Dinastia, Faby, Keyra and the very underrated Villano III Jr. are good enough to overcome Star Fire's inconsistencies, and if she shows up looking like the luchadora who impressed us all during 2018 then this could be yet another fun AAA opener. They do have a lot of those don't they?
Winners: Keyra gets a pinfall victory over Shani in over to put doubts in all our minds for that four way at Rey de Reyes.
Golden Magic, Myzteziz Jr., Niño Hamburguesa vs. Australian Suicide, Jack Evans, Luchador Sorpresa
What to Expect: Are you looking closely sports fans? Good because I want you to know that this will be my reaction if the Luchador Sorpresa is anyone other than Lady Maravilla in this match.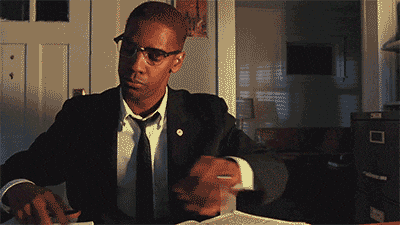 I'm not joking. I don't care if it's Teddy Hart or a returning Angelico riding in on the white horse to help out Jack; if it's not Maravilla then I'm going to be super bummed. Not only is she from Monterrey but she's only having the best over the top storyline in AAA right now with Hamburguesa, an angle set to culminate at Rey de Reyes. Sure it's not culminating in Killer Kross and Scarlett Bordeaux winning the Mixed Tag Titles with Maravilla realizing she has feelings for Hamburguesa when he sacrifices himself for her when Kross tries to attack, but that's a nitpick! The point is this story is wonderful, it needs to be something featured on every show and I will be sending angry fan mail to Dorian Roldan and Konnan if it's not her. At least the match will be good either way given who else is in it. And yes, for those wondering, that scenario with Kross, Scarlett, Maravilla and Hamburguesa is something I booked in TEW 2016. All part of my plan for Hamburguesa to be the one who topples Kross. Yes I typed all that with the hopes that someone in AAA sees this and decides to run with the angle.
Winners: Maravilla will be the third member of Team Australian Jack, she will boss Jack and Suicide around much to my delight and she will distract Hamburguesa yet again so Jack can take care of Golden Magic with some really cool move.
Mamba, Máximo, Pimpinela Escarlata vs. Carta Brava Jr., Mocho Cota Jr., Tito Santana
What to Expect: I have no unearthly idea why this match is happening. Could AAA not get enough good technicos for this show to throw against Poder del Norte? Is Pimpinela really that big a star in Monterrey (as luchablog stated yesterday) that AAA just gave him, Mamba and Máximo this match? Who the hell knows? All I can say is it's a giant test for Poder del Norte. They've been the most consistent trio in AAA this past year but that's partially because they haven't had to face a team featuring a past their prime star (Pimpi), an inconsistent midcarder (Mamba) and whatever Máximo is these days. Then again it's not like Mamba, Máximo and Pimpi have had a ton to work with during their many battles with La Máscara over the past year. I guess that means we'll be learning a lot about both teams in the end. Either way Poder del Norte is good and Máximo can be good, so I'll choose to be optimistic and say this match will be better than most are expecting.
Winners: Unless La Máscara is booked on this show just to screw over Máximo, the Exoticos are taking this one after Máximo seals it with a kiss.
Brian Cage, Hijo del Vikingo, Laredo Kid vs. El Hijo del Fantasma, Taurus, Texano Jr.
What to Expect: In the words of Kenny "The Jet" Smith, take your jackets off because IT'S OVER LADIES AND GENTLEMEN! IT'S OVER AGAIN!
I say that because by Grodd this is easily going to be the best match on the show. Look at who's in it! The fact that guys like Fantasma, Texano and Brian Cage are secondary players despite generally being awesome is a testament to how hot Laredo Kid, Vikingo and even Taurus are right now. The only concern I have for this match is whether or not Laredo and Taurus can make the show; they are after all appearing for MLW tonight in Chicago and we've seen travel issues be a thorn in AAA's side in the past. As long as they get there though, you can expect this to be a high octane thriller with some spectacular stuff. This will be the best match on the show. Book it!
Winners: Vikingo and Laredo stay red hot while taking Cage along for the ride, defeating the rudos after Laredo puts Taurus away with a Laredo Fly for the second time in the past month.
Aerostar, Pagano, Psycho Clown vs. Chessman, Monsther Clown, Rey Escorpión
What to Expect: The only reason I'm not going full Kenny Smith on this match sports fans is because of Pagano's inclusion. I know he's been fun to watch the last two times out but a) one of those was a Death Match, b) one of those performances was definitely a fluke and c) its still Pagano. He will find a way to mess up while still trying his ass off. Even with him here though I have to imagine this will still be a good match. Aerostar has found a way to make Monsther Clown interesting in their better than expected feud and it's a 100% lock that Psycho Clown and Rey Escorpión will once again be 100% (cue Matt Hardy voice) DELIGHTFUL! As long as Chessman can keep Pagano in check, this will be a more than acceptable semi-main event/main event, depending on what CMLL decides to do towards the end of the show.
Winners: Tough one to call here sports fans, especially since this will probably be the semi-main event. I'll go with the technicos though, with Aerostar getting another victory over Monsther Clown to continue his superiority over Murder Clown's lesser half.
Copa Perro Aguayo Jr.
Blue Demon Jr. vs. Dr. Wagner Jr. vs. Impostor La Parka
What to Expect: Who can say for sure what to expect here sports fans; after all this match may not even exist! We have one AAA poster that doesn't list this match, and yet another that does list this match. It may happen, it may not happen, it may happen in a completely different form. Truthfully I'd prefer a scenario where this match didn't happen or was completely different than listed. Then again that could just be me thinking a match honoring Perro Aguayo Jr. should feature people who were actually close to him, as opposed to three dudes who have as much to do with Perro as I do with The Bridge on the River Kwai.
If this is indeed the main event of this show, for whatever inexplicable reason AAA has conjured up, then it will be a tough hill to overcome. And yes, that is all because of Impostor Parka's participation in this match. I'm not opposed at all to Demon and Wagner throwing down after their very good street fight in Tepic, and if AAA can find a way to remove Parka from this match quickly and just let them throw down then this match may have a shot. But even if that happens it's still not going to change the fact that this is a match honoring a luchador featuring guys that really had nothing to do with him. And it's just very hard for me to get excited about this potential match because of it. We'll see what happens, but I'm guessing this will be the weakest part of the show overall.
Winner: Wagner continues to build momentum towards his match with Demon by getting the W. Parka will be taken out by Fantasma before this match is over to continue whatever is going on there.
That's game sports fans. I'll see you tomorrow for a review of this shindig. TILL THEN!
Please change disks to continue…