As I start this AAA preview, I would like you all to know that there is a woodpecker pecking away at a tree outside. It's annoying me greatly…and for some reason I felt compelled to share that with you all. Now that that's out of the way, let's talk about AAA in Monterrey! We're one week away from Verano de Escandalo and AAA's stop in one of their favorite towns tomorrow represents the last show AAA will stream before their big event. On paper, it looks to be one that AAA would be very wise not to make any changes of. Its AAA so they probably will, but it would be a shame considering almost every match looks to be a winner. Let's hope someone from AAA reads this preview, sees me saying "DON'T CHANGE ANYTHING!" and follows the advice. Alas whether they do or not I can only preview what's on paper, so that's what I'll do. Let's get crackin!
Big Mami & Niño Hamburguesa vs. Lady Maravilla & Villano III Jr.
What to Expect: And so the love triangle to end all love triangles continues on as we enter the summer. One has to wonder if Villano III Jr. is just sick of getting involved in it at this point! Last we left Big Mami, Lady Maravilla and Niño Hamburguesa it appeared Hamburguesa was tumbling head first into Maravilla's spell while Big Mami was re-enacting the final scene from The Last American Virgin (which is, somehow, an actual movie). And you know what; I like it! I'm not sure that's what AAA's intent for this story is but every time Hamburguesa has spurned Mami a little bit more for Maravilla…I don't know what it is but it just feels right! I haven't decided if that makes me a bad person or if I've gone too far down the Hamburguesa/Maravilla shipping hole but either way it's not good! Hopefully this match will be and AAA will continue to at least move this story forward. I'm confident on the latter point; the first will depend on whether AAA uses Big Mami more for comedy or work rate. Please let it be the first one.
Winners: Maravilla and Villano III Jr. win again after Hamburguesa is distracted by Maravilla (again), followed by Hamburguesa leaving with Maravilla (again) while Big Mami re-enacts the scene from Buffy where Oz leaves Willow (again). I can't wait!
Faby Apache & Lady Shani vs. Keyra & Tessa Blanchard
What to Expect: Here's a live look at me looking over this match.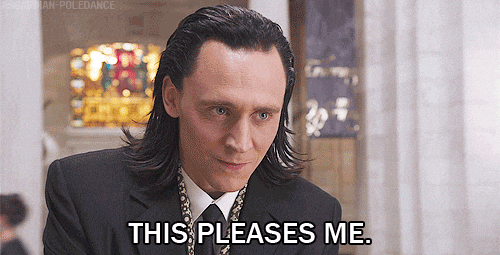 If you're a lucha fan, it should please you as well. You've got three of the best luchadoras in the game right now, along with arguably the best American female wrestler in the game right now (Tessa Blanchard). And the best part; Faby, Keyra, Shani and Tessa love to hit and hit hard, making them all perfect for each other. I'm sure AAA will muddy the waters a bit with Hijo del Tirantes because it's a well known fact AAA cannot help themselves, but everything besides that should be snug, well paced and a whole lot of fun. I'm so high on this match that I'd argue it could be the best match on this show if Tirantes wasn't involved. And as you'll soon see, this show is loaded more than my brother at a family cookout in Maryland.
Winners: Tessa Blanchard has wrestled four matches for AAA and hasn't lost won yet. Why start now? She and Keyra pick up the W after Tirantes does something to screw Faby over. Are you excited for all the AAA shows after Verano de Escandalo when Faby and Tirantes are no longer feuding? Me too!
Golden Magic & Myzteziz Jr. vs. Australian Suicide & Sammy Guevara
What to Expect: Not much to see here; just four crazy dudes who are going to do a whole lot of crazy shit. Actually of all the good looking matches on the show, this is the one I'm worried about the most. Golden Magic has been known to have an off night or two in his day and it wasn't that long ago that Myzteziz and Australian Suicide had a match where both looked less like themselves and more like CMLL legends Retro and Sangre Imperial. That said, both are generally really reliable, Golden Magic has looked like a superstar his last few matches and Sammy Guevara is, and will forever remain, Sammy Guevara. If it happens (and you never know given that this is AAA), this should be a lot of fun with some really cool dives.
Winners: Suicide and Guevara win after both do cool dives off the top rope. But don't worry; Suicide won't do the sideways Shooting Star Press. Gotta save that for the big matches or when he's owning Laredo Kid inside BBQ joints. Speaking of Laredo Kid…
Triple Threat Match for the AAA Cruiserweight Championship
Laredo Kid (c) vs. Hijo del Vikingo vs. Jack Evans
What to Expect: Remember when I said earlier that the Faby/Shani vs. Keyra/Tessa match could've had an argument for Match of the Evening if Tirantes wasn't likely to be involved? It still would've been a tough argument to make because this match is on the show and like Dylan, its SPITTING HOT FIYAH!
There's only one way AAA can mess this match up sports fans, and that's if they scrap this match entirely or replace Jack Evans with Dave the Clown. That's it. If Jack for some reason isn't there then we're getting Laredo Kid vs. Vikingo, which could be one of the best matches of the year. If Vikingo isn't there (he will be) then we're getting Laredo vs. Jack, another barnburner. Ditto for if Laredo is inexplicably not there. There is legit no way AAA can mess this up unless they decide not to do the match or someone gets hurt. Otherwise this is Grade A, top choice meet the likes of which haven't been seen in lucha since…well since Metálico vs. Virus last week, but still! When you have one of the best luchadores in the world right now, a guy many consider the next Rey Mysterio and a reliable, ultra talented performer in Evans all together for one match, the only thing you can expect is greatness. As long as AAA keeps this intact, this match will tear the house down and steal the show something fierce.
Winner: There's a better chance of Kylie Rae walking through my front door and asking me out than there is Laredo Kid losing the Cruiserweight Title. Whatever the match is, he's retaining with a Laredo Fly onto Jack Evans, who will grieve over the loss by crying into all that sweet AEW money he's getting.
Aerostar, Drago, Puma King vs. Daga, Killer Kross, Monsther Clown
What to Expect: AEROSTAR IS BACK ON THE AAA STREAMS!
AND HE'S GOT A DECENT MATCH TO WORK WITH, PROVIDED AAA DOESN'T CHANGE IT!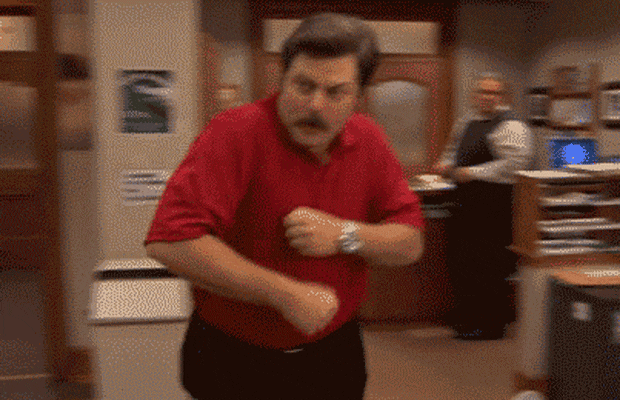 Alright enough writing in CAPS. Now that I look at this match again, there is a lot going on with this bout. You may recall, before Aerostar's hiatus that some thought was his AAA departure, that AAA's "Intergalactic Hero" was building to a big match with Monsther Clown. This match will likely continue that…only it'll also continue to build towards big matches between Puma King and Killer Kross, who have been feuding, and Daga and Drago, with the former gunning for the latter's AAA Latin American Championship. Like I said; there's a lot going on. I'm a little worried there may be too much going on for AAA to entirely focus on putting forth a great match, but they have the capability to do so with super workers like Aerostar, Drago, Puma and Daga involved. If AAA can do this right, this should be a fun match that helps build to three very intriguing matches down the road.
Winners: This one could go either way…and I don't have a coin to flip to help me determine the winner! Let's go with the whole "when in doubt, go with the rudos" philosophy and pick Daga, Kross and Monsther to win this one. Sorry Aerostar. You're still my boy!
Dr. Wagner Jr., Pagano, Psycho Clown vs. Rey Escorpión, Taurus, Texano Jr.
What to Expect: Man; if AAA had just jettisoned Pagano and replaced him with anyone not named Impostor La Parka then this match could've been money. It may still be money; just look at how good that rudo team is! You're not going to get much more reliable than world class performers like Rey Escorpión and Taurus, and no one does a better job carrying Pagano in matches than Texano. Alas it's still Pagano, a man who tries so very hard and does so very little despite that effort. He's enough of a question mark to make me worry about this match, even if he's teaming with Wagner and the ultra great Psycho Clown. At the very least Wagner, Psycho and Los Mercenarios will do enough to make this match watchable; whether or not it goes beyond that is a mystery.
Winners: The rudos get the W after La Hiedra distracts one of the technicos (I'm going with Pagano) long enough for either Taurus or Texano to get the pin.
And with that I'm off to enjoy my Saturday sports fans. I'll be back tomorrow for a review of this AAA show. Till then, continue to hype yourself up for WrestleRex this upcoming Thursday, which will be streamed live on Lucha Central's Facebook page!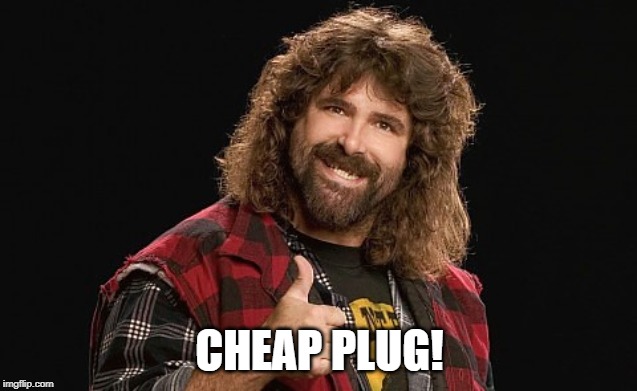 Please change disks to continue…