There was one point yesterday, a few hours before AAA's show in Mazatlan, that I wondered to myself just what AAA's first show since reaching a major working agreement with All Elite Wrestling would look like. As it turns out, it would look like an AAA show on plasma! The promotion doubled down on just what makes AAA, well, AAA; there was chaos, there were bold decisions, questionable moves, at least one absolutely outstanding match and a whole lot of memorable moments. I enjoyed pretty much all of it, especially since the night was already a lot of fun thanks to a better than expected CMLL show. But we'll talk about that in the CMLL review; for now let's get to the AAA of it all!
Lady Maravilla, Lanzelot, Villano III Jr. defeated Dinastia, Lady Shani, Niño Hamburguesa
Here's the news you've all been waiting for sports fans; AAA is definitely going all in on this Lady Maravilla-Niño Hamburguesa angle!
Granted I'm still not sure what kind of angle this is. I think it's supposed to be Maravilla toying with poor Hamburguesa, leading into her and a partner taking the AAA Mixed Tag Team titles away from Hamburguesa and Big Mami, but I could be mistaken. Maybe it's all leading to Maravilla and Hamburguesa riding off into the sun set like Oliver Queen and Felicity Smoak at the end of season three. Then again maybe I should remember that Maravilla was beating up Hamburguesa pretty good in this match. Whatever it is, AAA's got me interested in it, and the added element of this angle added to this match with Hamburguesa's feelings for Maravilla costing his team numerously. The action in between all that was really strong too! Villano III Jr. turned in another solid performance, Lanzelot and Dinastia had what I felt was their best outing against each other in these trios matches and Hamburguesa continues to be one of the more underrated workers AAA has. He also never fails to get the crowd involved, a big plus. I could've maybe done with a bit more Lady Shani (she was the only one kind of set to the side) but otherwise this was really well done. Another fun AAA opener!
ALL THE CHAOS!
Here we had the normal AAA promo segment, if the normal AAA promo segment had drank two cans of Mountain Dew and wore Pentagon's AEW presser suit! That glorious thing made a return here along with Pentagon and Fenix, who appeared pre taped from Las Vegas to interrupt a Konnan/Los Mercenarios promo and challenge Rey Escorpión and Texano to an AAA Tag Team Title match at Rey de Reyes! That is, as the kids call it, good shit. After that Psycho Clown, Laredo Kid, Faby Apache and Taya all ran down at various points (Vampiro was there too. Let's not forget him!), everyone got beat up and the last thing I remember was Konnan throwing Laredo Kid into the seats. It was great! So will Escorpión/Texano vs. the Lucha Brothers, provided poor Fenix is alright after that scare in AAW. And to think this was the first of many big things to happen for Escorpión on this show.
Laredo Kid defeated Taurus
Remember when this was supposed to be Sammy Guevara defending his AAA Cruiserweight Championship against Flamita and Hijo del Vikingo? Turns out Guevara had a family emergency (according to a video he sent in prior to the show) and couldn't make it to Mazatlan; thus AAA scrambled and put this match in place instead. And that sports fans is the story of how Laredo Kid went from the semi-main even to getting thrown into the seats by Konnan to immediately having one of the best matches I've seen in the first two months of 2019.
Holy shit this was so good! It may have been even better than what Guevara/Flamita/Vikingo would've been if they had gotten that match, which is incredible when you consider the amount of talent involved. But then again, only Vikingo is as hot as Laredo right now and almost no one is the talent that is Taurus. These are two exceptional talents who know that their opportunities have grown considerably due to this AAA/AEW agreement and went out there and wrestled like it was the match of their life. And maybe it was! Laredo Kid may not have Vikingo's innovation but he was once again so friggin good at everything he does, while Taurus looked like the most dynamic performer in the world dishing out kicks, dives; whatever you name he did it. It was a match made in lucha heaven, and AAA thankfully gave them the time to work their magic while also making sure Laredo Kid stayed hot while Taurus was kept strong in defeat. It was a great night for lucha but this was the peak. A legitimate Match of the Year contender that you have to see.
Faby Apache & Monster Clown defeated Aerostar & Taya
The Laredo Kid/Taurus match was the upside of Sammy Guevara missing the show; the downside is it wound up hurting several other matches, starting with this one. This was originally supposed to include Máximo and Taurus, only Taurus moved down to face Laredo, Máximo moved up to get stuck with La Máscara and thus, here we are. In fairness this probably would've been a better match if AAA hadn't focused so much on whatever story they're trying to tell between Faby, Taya and Tirantes. I'm all for Faby and Taya throwing down, but adding Tirantes, a DOA character if there ever was one, just leads to all the AAA shenanigans you don't want to see. It played a big part in this match and thus neutered a good portion of it. There was still some good stuff; Taya and Faby had good moments when allowed and Aerostar continues to get the most out of Monsther Clown. In the end, still a little too much Tirantes stuff for my taste.
Four Way Match for the AAA Latin American Championship
Drago (c) defeated Hijo del Vikingo, Flamita and Jack Evans
Here's the biggest victim of last night being wild and crazy! Put this bout on any other AAA taping and I'm pretty sure it would've been the match of the night, as well as getting more time. Instead I'm not sure it would've even been the best match on CMLL's show; that's how good this night was! And again, this was still a really fun match, with the exception of Flamita turning into Esfinge. He looked alive for a few Vikingo sequences and a sick Tower of Doom variation, but otherwise he was all sorts of just kind of there. Very odd. Everyone else was on the ball though. Jack Evans could've done more but what he did was his usual top notch stuff, while Drago and Vikingo continued their hot runs. Perhaps the biggest thing to come out of this match was the chemistry between Drago and Vikingo; I was immensely impressed with how well the two meshed and there's probably a great singles match between the two down the road. Vikingo taking the pin here wasn't the best decision (especially with Flamita around and how the main event ended) and I wish it had gone longer but those are minor quibbles. This was very good and would've stood out more on another show.
Blue Demon Jr., El Hijo del Fantasma, La Máscara defeated Dr. Wagner Jr., Máximo, Puma King
I'm not going to complain about Laredo Kid being dropped out of this match because boy it worked out in the grand scheme of things. Having said that, Laredo leaving this bout and being replaced by Máximo to continue the DOA Máscara/Máximo program absolutely killed any chances of this being good. It was like having Tom Cruise for a role and then replacing him with Hayden Christensen.
The sadder thing is that everyone in this match was trying; the lone exception was La Máscara, who only puts effort into a) tearing away his pants and b) hitting the buffet line these days. Puma King was unsurprisingly the star, putting the match on his charismatic back and getting some good sequences out of a motivated Fantasma. Máximo was alright. Blue Demon Jr. and Dr. Wagner Jr. are what they are at this point, but they both gave respectable efforts and I really do think there's a scenario where they can have a passable, maybe even good match in Tepic. Unfortunately there just wasn't enough good talent, aside from Puma and Fantasma, nor enough stakes to really turn this into something. It was better than expected given Máscara's involvement but still the least interesting match on the show. Fitting because the main event turned out to be the most interesting!
Killer Kross & Rey Escorpión defeated Hijo del Vikingo, Imposter La Parka, Laredo Kid, Psycho Clown
If you had told me going into this show sports fans that this main event, a match that featured the worst luchador in the world in Imposter La Parka, would end up being the second best thing I saw on this show, I would've guessed that Parka would've unmasked mid match to reveal himself as LA Park in disguise. That did not happen; but everything else did! There were run ins, tombstones, Parka being stretchered out, replacement partners in the form of Laredo Kid and Vikingo, crazy dives, crazy suplexes, controversial endings; you name it, it happened. By the end of the match the fact that Rey Escorpión had inexplicably willed AAA into giving him the feud with Psycho Clown he was so desperately seeking was like the tenth most unbelievable thing about this bout. It was crazy…and I absolutely loved every minute of it!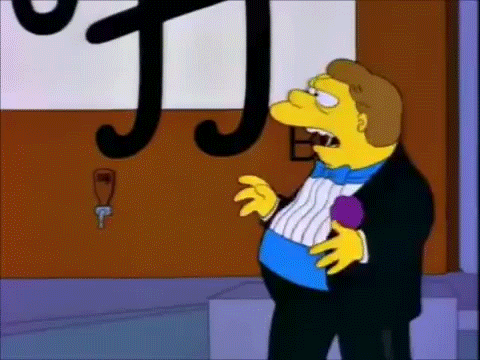 Now I will freely admit that almost nothing that happened here made sense. In no other promotion would El Hijo del Fantasma be allowed to come out and Tombstone Parka, followed by Laredo and Vikingo running out to replace him, all while referee El Piero sat back like Senor Chang in Community. But you know what; I've seen enough Imposter Parka matches that were booked to make sense (and just as many that weren't) and this was a million times more entertaining than any of those. So thus I don't really care that it made little sense. What I do care about is how much fun I had watching. The Fantasma Piledriver was great. Laredo and Vikingo were excellent, especially Vikingo who hit a couple dives he kept in his pocket during the four way. Their presence awakened the beast in Killer Kross, who unleashed many a great suplex/powerbomb that Laredo and Vikingo bumped like mad men for. And somehow, through all this chaos, Psycho Clown and Escorpión just kept wrestling, and wrestling very well I may add. We know the two have great chemistry from their underrated January 2018 match and it was on display tonight. Psycho even managed to fit in a tope suicida arm drag into his repertoire, yet another sign that the one true ace is so much better than you realize. In the end the only complaint I have about this match is the ending. I have no problem with Killer Kross going over (especially after a really good performance) and the bigger problem to me is that Vikingo took the pin the four way as opposed to Flamita. Even still, Vikingo is an up and coming star and while I get AAA doesn't (nor should they) want Psycho or Laredo Kid taking pins, it was the wrong call. But other than that, this was a wildly entertaining affair. TWO GREAT AAA MAIN EVENTS IN A ROW! Time to move the Doomsday Clock a few more minutes till midnight I suppose.
And with that it's time to review CMLL sports fans! I'll see you very, VERY soon!
Please change disks to continue…