You know; you think it can't get any busier than when you're working to complete a major story. NOT SO FAST MY FRIEND! As it turns out it can get busier when said story is then followed by a weekend that features AAA going against CMLL on Friday night and then IWRG going against AAA on Sunday. That is a lot of shows to break down, in addition to an AAA/TV Aztec Press Conference to cover. It also means sacrifices have to be made; I was originally planning on doing a preview of both AAA and CMLL shows, but with time limited one had to be cut. So see ya at the end of this column CMLL, hello AAA! Why did I choose to preview this AAA show from Mazatlan in full over Block B of CMLL's Universal tournament. Simple; you have to watch AAA live if you aren't a Twitch subscriber (which I am not) and most importantly, the AAA show looks a lot better. Up until the main event all the matches have promise and some should be show stealers. Ergo, easy decision. Now let's get cracking; I've got a press even to watch within the hour!
Dinastia, Lady Shani, Niño Hamburguesa vs. Lady Maravilla, Lanzelot, Villano III Jr.
What to Expect: I can't believe we've reached the point in these openers where the only other question we have, besides "how good will this be?" is "will Lady Maravilla seduce Niño Hamburguesa into defeat again?" That story is a real thing now people and until AAA fires it into the sun I'm going to cover it as such! This type of silliness would normally have me worried about it consuming the match but everyone here (including Maravilla and Hamburguesa) is talented enough to make it work, and you just know Dinastia and Lanzelot will be looking to stand out with their usual cool sequences. It'll be a fun opener, though it'll need several things to go right if it wants to best some of these other matches on the show.
Winners: Team Maravilla wins after she distracts Hamburguesa again, allowing Villano III Jr. to pick up the win. Don't feel bad big guy; I'd be powerless to resist the cuteness that is Lady Maravilla too. Hell I've been swooning this entire preview because of her!
Triple Threat Match for the AAA World Cruiserweight Championship
Sammy Guevara (c) vs. Flamita vs. Hijo del Vikingo
What to Expect: Speaking of swooning; HAVE YOU LOOKED AT THIS MATCH?!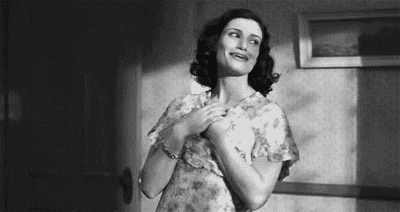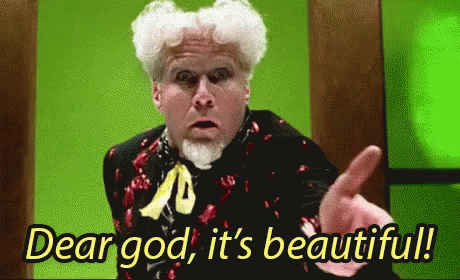 If this is what's going to happen whenever Sammy Guevara signs with AEW then we need to get Cody and the Bucks to send him at least five more contracts. Holy shit this match looks more appetizing than a plate of Buffalo Bites. We've got Guevara (who's great), Flamita (who's really great) and Vikingo (who's "Ed Norton in Kingdom of Heaven" great) all in the same match. NBA teams are killing themselves to get talent this good. I'm sure there's always a chance AAA finds a way to keep this match too short or there's some unfortunate botch but I'm frankly not going to worry about that right now. This match looks extraordinary, I imagine it will be extraordinary and it's the leader in the clubhouse for best match on this show.
Winner: Guevara is AAA Cruiserweight Champion. Guevara is also going to AEW. You never know what's going to happen in this crazy world but logic dictates the belt is coming off Guevara sooner or later, and this would be an opportune time since this show will be streamed (unlike the Tijuana show where Guevara successfully defended against Vikingo's buddy Laredo Kid). So who wins it? Guevara has proven you can hold the title while not appearing often so Flamita has a shot. But in the end I'm going with Vikingo. He's a budding star, AAA is treating him like a budding star and Los Jinetes del Air seems to be destined to wind up with at least several titles (trios and singles) before they're done. Why stop that now? Vikingo wins his first title with a Reverse 450 on Guevara.
Aerostar, Máximo, Taya vs. Faby Apache, Monsther Clown, Taurus
What to Expect: There's a lot of cool names here…and then there's Máximo. I can't believe we've lived long enough to see Máximo be considered worse than Monsther Clown; what a world! The good news is Máximo's presence means very little because Taya, Faby, Taurus and Aerostar are involved. You know Taya and Faby will entertainingly pummel each other, Taurus will base well and Aerostar will do everything in his power to a) continue to make this Monsther Clown feud fun and b) not be topped by all the other crazy dudes on this card. This will be a good match and everyone will rejoice after. Remember this statement.
Winners: You can't bet against the two headed monster that is Aerostar and Taya. I mean you could, but why would you want to bet against the perfect woman and a time traveling ancient alien? They carry Máximo to victory while we all secretly wish he and Taurus switched teams.
Drago vs. Jack Evans
What to Expect: The more I look at this card, the clearer it is to me that Konnan just locked Vampiro out of the booking room and put this all together himself. Or he just invaded my mind and stole all my good ideas. Isn't that Inception? Or in this case wouldn't be…
In any event, the only flaw I see with this match is that AAA, at least as of this moment, hasn't made this a Latin American Championship match. It would be a strong second defense for Drago against a strong opponent for him in Evans. The two had many great matches back in the glory days of Lucha Underground and last I checked neither had lost a step. Provided AAA gives this the time and perhaps lets Jack remind us that he's "The Dragonslayer" this should be quite the match. By my money, it's also the only one capable of challenging the three headed monster that is Guevara vs. Flamita vs. Vikingo. And you just know Jack will want to best Guevara. Guevara pretty much is Jack with worse hair after all!
Winner: Title on the line or not, Drago is getting the W. He wins after twelve minutes with a Dragon's Tail pin, finally avenging that LU singles loss from season two.
Dr. Wagner Jr., Laredo Kid, Puma King vs. Blue Demon Jr., El Hijo del Fantasma, La Máscara
What to Expect: This match is bizarre, and not just because no one knows what the hell is going on with Fantasma right now. No it's bizarre because the gap in talent here is ridiculous. You've got Laredo Kid and Puma King, two legitimately great workers who are white hot at the moment. You've got Fantasma, who can be really good. You've got Wagner and Demon, who are old. And then you've got La Máscara, who last put in effort for something when he trashed Último Guerrero's car nearly two years ago. Not since the cast of Bram Stoker's Dracula has there been such a mix of great talent and "what the hell are they doing here?!" talent.
I can't say why this match features the dudes it features but at least we know why it exists; AAA is building to Wagner vs. Blue Demon and this match is the last stop before they collide on Sunday. Why they needed Laredo Kid and Puma involved when they could've easily added Wagner and Demon to the main event mess is beyond me but hey; AAA gonna AAA. It does at least make this match better. Laredo and Puma don't do anything half assed; they will try their asses off to make this match good. That alone should help as Wagner proved in his main event with Aerostar that he'll try when his partners are, and Fantasma should step up his game as well. It then comes down to what Blue Demon and Máscara give and holy shit, I can't believe we've reached the point where I trust Demon more than Máscara. That alone should be enough to keep this match from being truly "good" but Laredo and Puma will do enough where I think this will be better than expected.
Winners: Team Demon wins after about fifteen minutes, probably thanks to shenanigans.
Imposter La Parka & Psycho Clown vs. Killer Kross & Rey Escorpión
What to Expect: If only AAA had put anyone other than Imposter Parka in this main event. Seriously; anyone else and this match probably would've been good. We've all seen Psycho Clown stepping up his game these days and both Kross and Escorpión have proven to be captivating rudos when on their game. But Parka being here immediately pigeon holes this match; you just know that Kross will be stuck having to work with him the entire time and Psycho and Escorpión will just do their usual back and forth brawl. The latter will at least keep this from being a slog, but otherwise this will disappointingly revert the AAA main event scene back to the status quo after a strong showing a few weeks ago.
Winners: The rudos win after Escorpión fouls Psycho, gets away with it and rolls him up. Parka is then beaten up after the match, unmasked and I've just lost interest.
There you have it sports fans! Before we wrap up, let's do a quick preview of tomorrow's CMLL show. I won't be able to watch it live as I'll be watching this show, but that doesn't mean I don't have thoughts!
–Metálico & Nitro will beat Príncipe Diamante & Robin two falls to one in a shitty opener because Metálico and Nitro are old, the old guys always win, there is no Grodd and the cage wasn't 30 feet. I'm sorry Teddy; I'm just as upset about it as you are!
–Black Panther, Drone and Rey Cometa will beat Kawato San, Misterioso Jr. and Universo 2000 Jr. two falls to one in a match that would be better if Misterioso wasn't involved.
–Atlantis, Atlantis Jr. and Mistico will beat Gran Guerrero, Hijo del Villano III and Villano IV two falls to one in what may be the best undercard match on the show. Is it just me, or does Atlantis vs. Villano IV, mask vs. mask, feel like the Homenaje a Dos Leyendas main event?
–Ángel de Oro, the Red Host Carístico and Valiente will beat Bestia del Ring, Gilbert El Boricua and Rush two falls to none in a quick match.
–Volador Jr. will defeat Cuatrero, Diamante Azul, Mephisto, Niebla Roja, Sansón, Soberano Jr. and Último Guerrero to win Block B of the CMLL Universal Championship tournament. Some of these matches will be good. Some of them will be not so good. I will be sad when Soberano doesn't win. Life goes on.
And now we're done. Bye now sports fans!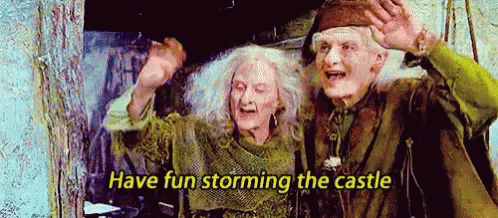 Please change disks to continue…