From CMLL to AAA we go sports fans. This week AAA is in Los Mochis, Sinaloa, the first of two weekend shows for the second straight weekend (they're back in Sonora on Sunday). You never know what an AAA card will look like till it happens sports fans but as of now this show, on paper, looks to be a bit lesser than last week's shows. Don't get me wrong; we still have some good matches, and one in particular looks like it could be a huge hit. There are just also a lot of matches that could go either way, which hasn't been much of the case for AAA recently. Allow me to now go into more detail. TO THE PREVIEW MOBILE ONCE MORE!
Big Mami & Niño Hamburguesa vs. Arez & Lady Maravilla
What to Expect: Your favorite romance angle in lucha libre will indeed be continuing sports fans! Hopefully AAA has something a little bit different planned for this match than the last few. I'm still loving the hell out of this Hamburguesa-Maravilla angle but it cannot be denied that AAA has kind of fallen into a pattern with it recently; Maravilla either successfully screws over Hamburguesa and his team before he carries her to the back afterwards, or Hamburguesa and his team (usually one featuring Big Mami) overcome Maravilla, leading to him still carrying her to the back anyway. We've got to have something a little bit different this time. I liked AAA's handling of it this past Sunday (when Maravilla interfered in Hamburguesa's match she otherwise wasn't involved in) and something like that should be done here. That or at least the match should be changed up. All four of these luchadore(a)s can be entertaining in and out of this angle, and if AAA can find a way to just tweak things a little bit then this will work. Hell it may work even better considering Arez is involved. Have you seen him recently? The dude is like Dylan from that Chappelle Show skit.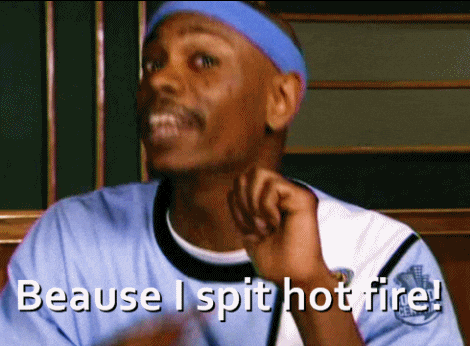 Winners: I'm hopeful for a bit of a change in this angle but until I see it I can only work with what I know. And what I know is Mami and Hamburguesa somehow find a way to win these matches despite not getting along, which will happen again here before Maravilla is once again carried to the back by lovelorn Hamburguesa. Come on AAA; just do something a little bit different here!
Keyra, Mamba, Máximo vs. Carta Brava Jr., Mocho Cota Jr., Tito Santana
What to Expect: This match is dangerous; in both a good and bad way. It's dangerous in a good way because Keyra is in it, she hits really, REALLY hard and she and Poder del Norte hitting each other really hard sounds like a great time. Alas the match is also dangerous because Keyra is a rudo, Mamba and Máximo are technicos and AAA LOVES to do betrayal angles when you put one rudo and two technicos in one trio. The fact that Mamba and Keyra have a past makes that seem likely as well. Here's hoping AAA just keeps thing straight because if they do then this could be really good. I know I say this all the time but Poder del Norte are the most reliable trio in AAA, Mamba and Máximo are so much better away from Pimpinela Escarlata and Keyra is Keyra. Give us this match straight up AAA and let the magic happen.
Winners: Poder del Norte remains hot with another victory after Cota pins Mamba following a top rope splash. Keyra then betrays Mamba in the post match to kick start that program. That is by the way both a prediction and a suggestion.
Drago, Faby Apache, Golden Magic vs. Chik Tormenta, Monsther Clown, Luchador Sorpresa
What to Expect: Two appearances for Luchador Sorpresa in a week! That hasn't happened since Thanos snapped us all out of existence. Thank Grodd the Avengers and OH MY GRODD I NEARLY SAID TOO MUCH!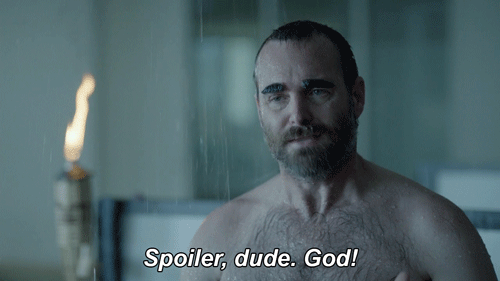 Anyway, barring the Luchador Sorpresa turning into Dave the Clown this match looks promising. Drago and Faby Apache are as consistent as they come. Chik Tormenta is great and Golden Magic is coming off an excellent weekend where he delivered two high end performances back to back. Only Monsther Clown is a question mark but he's decent enough where he won't weigh things down. It all comes down to who the surprise is. I have no clue who it could be (Daga? Killer Kross? Hijo del Tirantes? Please AAA, not him again) but if he has any skill at all then this match will be, at worst, solid.
Winners: Chik, Monsther and our surprise guest will take this one.
Flamita, Hijo del Vikingo, Myzteziz Jr. vs. Chessman, La Máscara, Taurus
What to Expect: This is going to be one hell of a challenge for La Máscara to make this match lame sports fans. It was easy when he had Máximo, Mamba and Pimpinela to work with; now though he's got to go against a team consisting of Flamita, Vikingo and the recently found Myzteziz Jr.! And he's also got to team with a really good base in Chessman and the all around locomotive that's Taurus. What I'm trying to say is I (thankfully) don't think Máscara is going to get the job done. The dude is bad and stopped trying years ago, but everyone else here is so good that I just don't see how the rest of the match isn't. Look for Flamita, Vikingo and Myzteziz to fly high, Chessman and Taurus to bulldoze and Máscara to stay out of the way just enough for this to be one of the two big highlights of the show.
Winners: I personally would put Flamita, Vikingo and Myzteziz over here but AAA remains high on Máscara (for some reason) and Taurus does have a beef with Laredo Kid, who obviously is tight with Vikingo and Myzteziz. Thus I'd look for the rudos to win, with Taurus getting the pin over Myzteziz.
Lumberjack Match
Psycho Clown vs. Rey Escorpión
What to Expect: As Kevin Durant would say, this is the real main event. Not just because it's the ace of AAA vs. one of the top rudos of AAA, but also because this is another chapter in one of the biggest feuds in AAA right now. For over a year and a half now Psycho Clown and Rey Escorpión have been at odds. They battled at the first Guerra de Titanes of 2018 in what appeared to be a blow off match between the two, until Escorpión began going after Psycho later in the year. It worked; the two have been feuding regularly since then in trios action, leading into this lumberjack match, their first singles encounter since last January. And that is how Psycho vs. Escorpión II came to be.
Boy I'm excited for this one sports fans. I know lumberjack matches are generally sweet death (remember that one we got at Triplemania last year?) but I just have a feeling this one will work. For one, it's Psycho Clown. The man could be dropped into the Sonic the Hedgehog movie right now and turn it into gold; that's how hot he is. If anyone can balance out the right amount of over the top spectacle a lumberjack match requires with just the right amount of workrate needed to make this good, it's him. There's also the fact that Psycho clicks with Escorpión (one of the most underrated luchadores in the world today) like no one else does, and those two will finally be free to unleash that in total when they aren't getting beaten up on the floor. The only thing I can see hurting this match is if AAA does what they did at Triplemania and limit the lumberjack's involvement. The crowd turned on that Triplemania match because AAA played it straight and my gut is they'll do it again here. AAA should embrace the stipulation, allow Psycho and Escorpión to work with it while also allowing them to do their thing. If they do that, this will be the most entertaining AAA match of the weekend and the best match on this show.
Winner: There is still money to be made in a mask vs. hair match between these two and I still think we may be getting that match at Verano de Escandalo (which you'll notice still doesn't have a card and needs a marquee main event). So look for Escorpión to steal the victory here to gain momentum, and for Psycho to then challenge him to that rematch in the post match.
Dr. Wagner Jr. & Pagano vs. Blue Demon Jr. & Texano Jr.
What to Expect: And now the match that is inexplicably the main event on this show. I don't necessarily think it looks as terrible as most will probably label it (although it doesn't look good either) but come on AAA; how do you expect this to follow Psycho Clown in a lumberjack match?! I know you've got Wagner-Blue Demon to promote but I'd be switching these matches if I were you. Regardless, I wouldn't be expecting much here. Wagner and Demon have been far better by themselves than in tag action and we all know Pagano is going to try hard and, most likely, fail miserably. Texano is the only legitimately good guy in this match and that's just not enough to make this good. Hopefully AAA keeps this short; otherwise it'll be the first slog of an AAA main event we've had in quite a bit.
Winners: Demon gets his revenge on Wagner from the Tijuana cage match by pinning him after a foul. Good night and drive home safely.
And with that there are no more previews for me to do! Until Saturday. DAMMIT ALL! I'll see you before then sports fans with a review of this show tomorrow night. TILL THEN!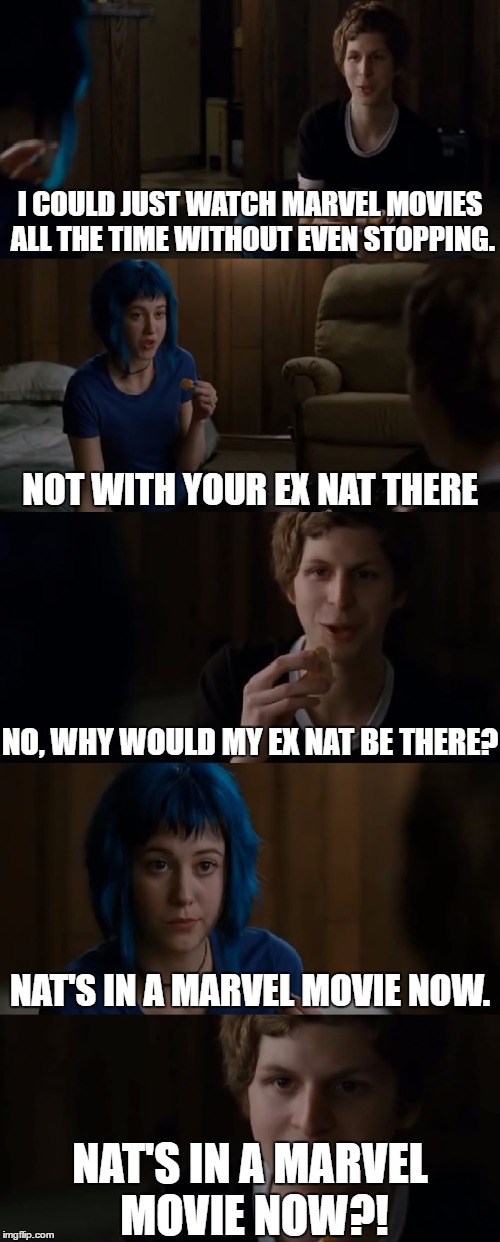 Please change disks to continue…