Happy Cinco de Mayo sports fans! It's a big one for AAA; as we speak tickets for AAA's Madison Square Garden show in September have gone on sale (by a ticket so you can meet such big name celebrities like myself and thecubsfan!) and later tonight AAA is running their second show of the weekend in Hermosillo. Thankfully this show looks to be a bit better than Friday's good but slightly underwhelming effort. There will be at least two changes due to talent departures and injuries (and possibly a third via booking conflicts) but in the end all the matches still look relatively promising and several have strong potential. Which ones? Let's find out…RIGHT HERE, AT LUCHA CENTRAL! Look at that cheap plug to kick off the preview.
Three Way Match
Aramis vs. Arez vs. Keyra
What to Expect: Let the record show this match could easily become a one on one bout given that Aramis is double booked today for this show and IWRG's Arena Naucalpan spectacular. It almost doesn't matter; either way the match looks like a sure fire hit. Aramis (provided he's there) is finally now getting recognized for how great he is, Arez has been tremendous during his AAA appearances and Keyra is awesome. She's especially awesome in intergender matches, as evident by what she did with Ricky Marvin just last year. Whether Aramis joins the party or it's just Arez and Keyra trading big moves and really stiff dropkicks (protect your face Arez!) this should be a lot of fun and one hell of a way to open the show. Of course now that I've said this Aramis won't show up and AAA will move Arez and Keyra to the next match, taking this one away and making me sad. JUST DO THIS MATCH AAA!
Winner: Keyra, all day every day. She pins Arez for the W, provided this match does occur.
Big Mami & Niño Hamburguesa vs. Pareja Sorpresa
What to Expect: Move over Luchador Sorpresa; it's time for Pareja Sorpresa! That's two Sorpresa's for the price of one.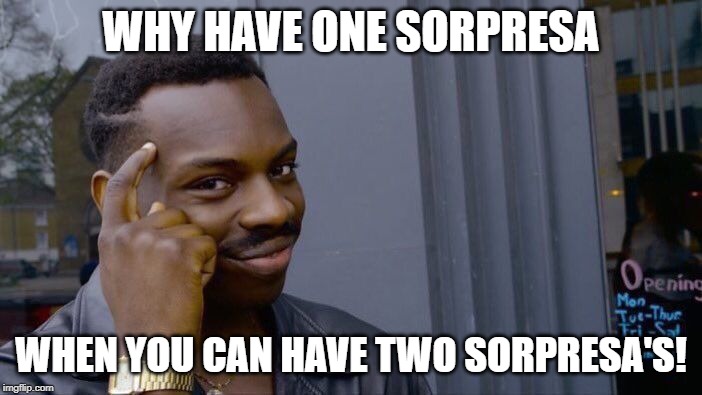 Of course, there being two surprise luchadores here is really going to determine what kind of match they have with the imploding Big Mami/Niño Hamburguesa alliance. Lady Maravilla could always move up with a partner to continue the angle with Hamburguesa. Arez and Keyra would make sense as a team and if Aramis isn't around moving them up makes sense. The most frightening pairing (for Mami and Hamburguesa that is) would be if AAA were to somehow get the Killer Kross/Scarlett Bordeaux pairing on this show to take on the home team. Whatever AAA decides to do I reckon the story will play out the same, with Maravilla involving herself while Mami and Hamburguesa's alliance continues to crumble. The question is just how good the match will be as that happens, and that can only be answered by whoever AAA finds to be on the opposite side.
Winners: Just like Friday night, dissention and miscommunication get the better of Mami and Hamburguesa, leading to their mystery opponents picking up the victory.
Mamba & Máximo vs. Chik Tormenta & Lady Maravilla
What to Expect: Provided Maravilla isn't moved down a spot, this match is a bit of welcomed randomness on this show. There's no story in the works, no reason for this match to happen; it's just one decent team throwing down with one really good team. The question is whether Mamba and Máximo can raise their level to Maravilla and Tormenta's. We know those two will be good. Mamba and Máximo can be as well, but as their Friday performance showed they can disappear into the background. They'll have no Myzteziz Jr. to bail them out this time and will have to be better if this match is going to be good, which it very well should be.
Winners: Maravilla is involved with one of the angle getting the most air time in AAA and Chik Tormenta just became the #1 contender for Lady Shani's championship. Gee, wonder who's winning this one? The luchadoras take it after Maravilla hits Mamba with a Spanish Fly.
Faby Apache, Flamita, Hijo del Vikingo vs. Carta Brava Jr., Mocho Cota Jr., Tito Santana
What to Expect: I only have one thing to say about this bout; KEEP TIRANTES THE HELL AWAY FROM IT!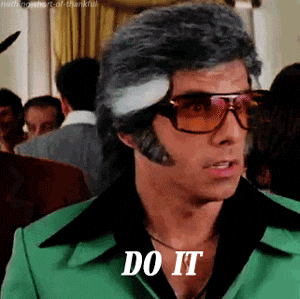 I mean come on; in the words of Tama Tonga, LOOK AT THIS! We've got Poder del Norte, who are so hot right now steam looks cool. We've got Flamita and Hijo del Vikingo, two of the most talented luchadores alive and two guys who just went completely mental against Chessman and Taurus on Friday night. And while Faby Apache isn't the flyer those two are she's still an outstanding worker who will definitely be bringing the thunder in other ways. This match, played straight, is a good match 100% of the time…if Tirantes isn't involved. My fear, given that AAA was pushing that angle even more on Friday, is that he'll heavily be involved and it'll put a ceiling on this match. Don't put a ceiling on this match AAA. Let them fight and let them tear the house down.
Winners: Tirantes will indeed be kept at bay for a little while, but will distract Faby long enough at the end for Brava, Cota and Santana to hit their trifecta of corner attacks, followed by Cota's Frog Splash to secure the Poder del Norte victory.
Drago & Golden Magic vs. Monsther Clown & Taurus
What to Expect: You may notice now that this match is (more than likely) to be a tag match instead of a trios match. That would be for two reasons sports fans. First, as you may have seen last weekend, poor Brian Cage suffered a back injury winning the IMPACT World Championship and will need some time to recover. In other words, he's missing this show. Secondly, and most importantly, LA MÁSCARA APPEARS TO HAVE LEFT AAA! He was not on Friday's show (to everyone's relief) and last night made an appearance at an indie show where he declared himself a free agent. And thus the La Máscara era in AAA has ended! Fare the well you mediocre, unmotivated shell of your former self. Honestly; Máscara's departure may be the best moment for AAA in a loaded with good moments. He was that bad during his time! The only thing that could top it would be Jarrett leaving. MAYBE THAT'S NEXT!
Anyways, those two reasons are why this match now looks like a tag match, unless AAA is moving this card around even more. I see no reason to do that considering this match continues the Aerostar/Monsther Clown issues with Aerostar's pal Drago serving as his proxy. It also looks pretty good! Monsther Clown has been trying and that's generally more than enough for him to get by when he's in there with the caliber of luchador that's Drago. And a Golden Magic-Taurus pairing right now is mouthwatering; the two constants of the past two weekends is how tremendous Taurus has been and how consistently awesome Golden Magic has been. Putting the two together should be the surest thing since The Sure Thing, especially since Taurus' basing ability should give Magic the confidence to be even more ambitious. Thus, unless Magic lays an egg, this match should be really good at worse and possibly even great. I have that much confidence in Taurus, Magic and Drago right now.
Winners: Monsther won on the Friday show and he needs to keep looking strong for the eventual Aerostar match. So look for him and Taurus to win, with Monsther getting the pin on Magic.
Dr. Wagner Jr., Pagano, Psycho Clown vs. Chessman, Rey Escorpión, Texano Jr.
What to Expect: This main event is like the main event from Friday…oh wait, no it's not! That match looked mediocre going in and was just that going out; this match actually has a chance, mostly because there's no Blue Demon Jr. and a whole lot of Psycho Clown. The ace doesn't have the best team to work with; you know Wagner will likely be coasting and Pagano, bless his heart, is just as likely to botch every move he attempts as he is to hit every move he attempts. But the rudo team is strong, despite Chessman's underwhelming Friday performance, and these days the ace always seems to find a way to make a match, at the very least, watchable. He'll do so again tonight in what should wind up being a surprisingly good match.
Winners: Escorpión keeps up his momentum from beating Psycho on Friday by leading his team to victory here. We have a mask vs. hair match to build up between him and Psycho after all! Right? Maybe? COME ON AAA; book the damn match already.
And I'm spent. See you later tonight for a review of this show sports fans. TILL SUCH TIME!
Please change disks to continue…