It's a damn shame I used the "IT'S VADER TIME!" joke on last night's CMLL show because now I have nothing to start this AAA preview with. Except I guess I just did it with that last sentence. Yay me! Anyways, AAA is back at it tomorrow from Ciudad Juarez with a show that officially puts them on the path towards Guerra de Titanes, which is taking place a whole month earlier this year on December 2nd. It's a promising looking show (see the poster here), or at least more promising than this one. That could change if the opening match (featuring Villano III Jr. and a local star named Aero) is aired, but that's enough of a question mark that I left it off this preview. Besides that, the opener and a rematch from the last show in the second spot, everything else here looks positively iffy. And you never want to be iffy sports fans. Confused? In the words of Troy Barnes, I can explain. LET ME EXPLAIN!
Lady Shani, Star Fire, Vanilla vs. Keyra, Lady Maravilla, Scarlett
What to Expect: If there's two things you can always count on AAA for, it's good openers and good trios matches involving their luchadoras. This match should check off both the boxes. Shani is great. Star Fire has really stood out in her appearances and should add some high flying to the mix. Keyra and Lady Maravilla are both awesome. Scarlett, in addition to being a big YouTube draw, has really adapted well in her AAA appearances. Only Vanilla is a wild card and she shouldn't be that bad as long as she doesn't turn into a Wipe Out contestant. All in all, this should be one of the better matches on this show.
Winners: Keyra, Shani and Scarlett are all in the Reina de Reinas match for Guerra de Titanes on December 2nd so logically speaking you'd think one of them would go over here to look strong. And what do you know; Keyra and Scarlett are on the same team. Makes it easy huh? They and Maravilla take it in nearly ten minutes.
Angelikal, Hijo del Vikingo, Laredo Kid vs. Carta Brava Jr., Mocho Cota Jr., Tito Santana
What to Expect: The cons to this match; this will be the second of three matches AAA will have between these two teams in the span of a month, which risks the match up getting old. The pros; everything else. I kid you not when I say this match makes me want to get down and boogie, Xander Harris style. Again, there is a bit of fear that this could be similar to the very, VERY good match these teams had just a week ago (and as much as I like them, I have been noticing Poder del Norte is falling a bit into a routine lately). But then I remember that this match features a team where one guy can do a Double Moonsault. And well, if you're innovative enough to break something else like that, I'm pretty sure you should have no problem coming up with something else for this bout. Keep in mind that was just Angelikal, the guy many thought was the third best member of his team. Laredo Kid and Vikingo are capable of amazing feats themselves, and Laredo is currently in the midst of one of the best streaks of his career. I feel very confident that even if Poder del Norte brings in that stupid chair again that these technicos can find a way to make this just as memorable as the match a few days ago. If this isn't the best bout of the night then this show took a turn for the worst.
Winners: Seeing as I have no idea how  the Guerra de Titanes match between these teams will play out given how the recent match ended, this one is too close to call. BRING FORTH YE CANADIAN DOLLAR! Heads technicos, Moose Poder del Norte…and it's MOOSE! MOOSE! MOOSE! MOOSE! Poder del Norte gets their win back in ten minutes.
Joe Lider & Pagano vs. Luchadores Sorpresa
What to Expect: I'm not exactly certain what's going on with this match sports fans. Is it a tag? A four way? Something else entirely? The only thing I know for sure is that Cíclope and Miedo Extremo are likely going to be on the other side (unless I interpreted that video they did a few days ago wrong) and really, that's all you need to know. We know those two will be very good, we know both Joe Lider and Pagano will try, we know there will be many, MANY weapons and this will come down to how you feel about Lucha Extrema/Pagano. If you like him and that style, stellar. If not, maybe you should consult a season two Buffy episode instead.
Winners: Whether this is a tag, four way, whatever, it's going to be Pagano's night. AAA is in his hometown and Cíclope and Extremo already got their big win on the last show. Pagano, with Lider along for the ride, gets it back here after powerbombing Extremo through a flaming shopping card. I will accept no other finish!
Mamba, Máximo, Murder Clown vs. La Máscara, Monsther Clown, Rey Escorpión
What to Expect: Not to make another Buffy reference (okay, twist my arm) but I have to imagine Rey Escorpión looks at this match and immediately just wants to find a way to an alternate universe ala Giles in "The Wish." And hey, if I were in La Máscara's vanity stable, I'd probably be thinking it has to be better than this myself.
There is some good news with this bout sports fans; AAA has sent Pimpi off to a remote location and replaced him with Murder Clown, a massive upgrade. Of course they also downgraded the rudo side by replacing Texano with Monsther Clown, the answer to the question "what would Murder and Psycho Clown be like if they were devoid of talent, charisma and worked like they were auditioning for a B-movie knock off of IT?" Throw in Máscara still being involved and the Máximo-Máscara feud being nowhere close to the conclusion and I gotta say; I'm with Escorpión. The only thing to get excited for here is a potential Aerostar run in. Well that and I suppose the humorous factoid that the Los Exoticos-Los Mercenarios program has now joined The X-Files in stories that once seemed promising but have since begun spinning their wheels with no end in sight. The only difference is AAA hasn't brought the Smoking Man back from the dead three different times, and they're probably gearing up to do that in this program soon!
Winners: The technicos win after Murder Clown squashes Monsther Clown with a splash after Aerostar takes a breather from resurrecting Angelico to swoop in and save the day. Máximo will then challenge Máscara (again), Los Mercenarios will then beat everyone down (again) and I will regret not asking my aunt to leave me two Pepsi bottles for this current dog sitting job I'm on.
Blue Demon Jr., Imposter La Parka, Psycho Clown vs. Brian Cage, El Hijo del Fantasma, Texano Jr.
What to Expect: Remember when Blue Demon Jr.'s last three AAA appearances involved betraying Psycho Clown, betraying Dr. Wagner Jr. AND running in on Wagner, all in the name of building up the rudo to work technico on this show?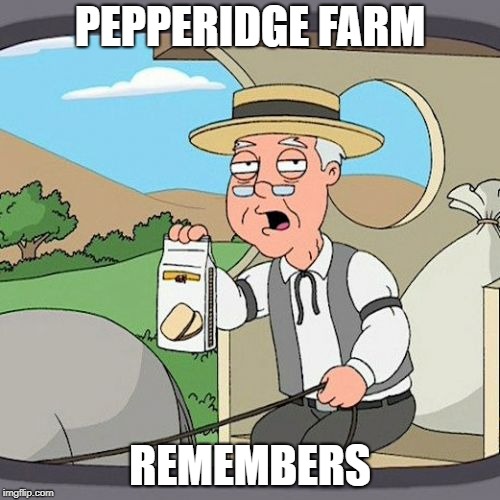 And hey, since we're on a roll, do you remember when the Imposter La Parka was actually a good, solid HAHAHAHAHAHAHAHAHAHA!
Alright enough jokes, especially since they're not going to cheer up Cage, Fantasma, Psycho or Texano. My Grodd poor Texano. He finally gets away from Los Mercenarios this week, only to wind up in a basic Lucha Capital match with Niño Hamburguesa and now this hopeless slog. At least Cage and Fantasma have big title matches at Guerra de Titanes coming up; all Texano's got is the hope he can survive long enough to get to his title match on the same show. The point is, my Grodd this match is going to blow. Psycho Clown will go above and beyond as per usual to try and make this something and Cage, Fantasma and Texano have the potential to do some exciting stuff. The problem is Imposter Parka isn't capable of turning on an MP3 player without botching it, and Demon (who I don't loathe as much as some) has switched sides so many times that you know he's just going to do it again here. Unless AAA is able to convince Pentagon and Fenix to fly in on short notice, jettisoning Demon and Parka to a remote corner of the galaxy, this match is hopeless. You'd be better served watching Hulk Hogan vs. The Giant in the Monster Truck Battle of Doom match. At least that has Giant falling off the roof at the end as Hogan screams "OH NO!" like a complete knob. Highest of comedy that moment.
Winners: Demon being in this makes it obvious. The rudos win it after he turns and then we'll get a big all rudo celebration in the ring afterwards. Let the record show that if Demon ends up joining Los Mercenarios, I will literally start bugging Rush and La Sombra Cien Almas every day to disown Máscara. I can tolerate boredom and dumbass vanity projects, but I draw the line at jumping the shark to that extent.
And with that I am off to watch a movie while playing TEW! You can catch me tomorrow night sports fans as I do a Live Review of this AAA show. TILL THEN!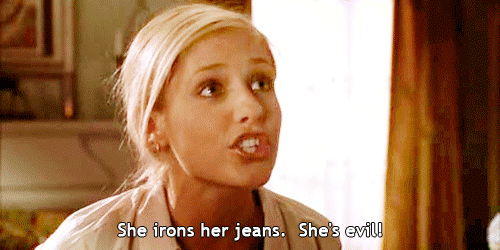 Please change disks to continue…