You may recall, at the beginning of last night's CMLL Live Review, that I mentioned there were a few problems during the day that kept me from getting a preview of today's AAA show from Chalco. Seeing as this is the last AAA show before Triplemania next week, this sort of delay did not please me sports fans. Fortunately there was still a lot of time for me to get things done and that is why the AAA preview is coming to you right now, a little late but still early enough for you to digest things before the show tonight. And luckily for us we should be going into Triplemania hot, as this card looks to be following the recent trend of AAA shows by being really good. So let's get this show on the road already!
Angelikal vs. Arkángel Divino vs. Black Danger vs. Último Maldito
What to Expect: OH! MY! GOODNESS!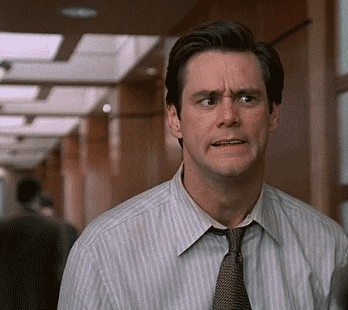 I keep thinking there's no way AAA can keep giving us these awe inspiring openers, a few blips on the radar notwithstanding. Then they go and do this and it's all "DAAAAAAAAMN BRENDA!" What a match this should be. It's two of the premiere high flyers AAA has in there with two incredible bases, in a match that will feature nonstop movement and a pairing (brothers Divino and Maldito) that that seems capable of doing anything when together. The only question is whether AAA gives them closer to five or ten minutes to work their latter. AAA head honchos, if you are reading this, choose the latter and give us another awe inspiring AAA opener.
Winner: Unlike CMLL the winner of these matches actually makes sense more times than not and, maybe it's just me, it feels like AAA has really taken a liking to Arkángel Divino. He has scored the victory in his showcase trios matches after all. I think he does so again here the same way he has the first two times, by submitting Maldito with an insane La Mistica esq armbar.
Hijo del Vikingo & Lady Shani vs. Arez & Faby Apache
What to Expect: Just when you were thought we were done with podracing, back came Obi-Wan dancing to whatever sweet tune that's playing in his head.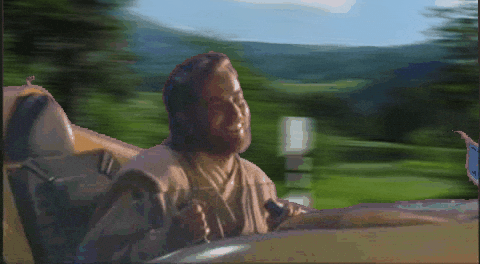 If this match doesn't quite have the same "HOLY SHIT!" factor of the opener, it's not that far off. Hijo del Vikingo is just as crazy as those opening match guys and in my opinion is also better; he'll surely be looking to top whatever those opening guys do and he has as reliable a base as they come in Arez to do so. There will be a lot of flying between those two, which should contrast nicely with the large amounts of brawling you can expect from Shani and Faby on the other end. This is the last bit of build for those two before they engage in what should be an outstanding Apuesta match on Triplemania next week and I expect they'll bring the heat in order to give that match one last spark of momentum. Basically all those factors should combine for a really exciting match, and I wouldn't be stunned if it wound up being better than the opener. I mean I still wouldn't expect it, but I wouldn't react the same way I did when I found out Rise of the Planet of the Apes was good.
Winners: The pattern with Shani and Apache is that Shani wins the match and then gets bulldozed afterwards by an interfering Taurus, who has a strange friendship with Faby. I see no reason to think otherwise for this match. Shani gets the pin on Faby, Taurus then runs out to destroy Shani and off to the races we go.
Argenis, Golden Magic, Puma King vs. Jack Evans, La Parka Negra, Taurus
What to Expect: What a delightfully strange match. It actually makes complete sense on the rudo end; I could totally see MAD members Jack Evans and Taurus teaming with La Parka Negra for a one off gig. Alas I'm a little confused as to why the very rudo Puma King is teaming with the very technico Argenis and Golden Magic. Did he lose a bet? Was there a shortage of technicos at AAA's disposal? Whatever the case this situation has me very worried we're getting the same thing we got last week when Juventud Guerrera betrayed his team (Ciclón Ramirez Jr. and Joe Lider). If anyone from AAA is reading this, please, DO NOT ATTEMPT! Not only would it be unoriginal, but this match has a chance to be sweet if they play it straight. Argenis will never be the most exciting dude in the room but you can do worse for a third wheel and all other five luchadores are great. They also match up well, with Parka Negra and Taurus being perfect bases for Argenis and Magic, while the weird matchup allows for Puma to base for the crazier than ever Evans. So yeah, give us this match without any shenanigans AAA. I don't care if you have to turn Puma technico or just save his turn to the end; just let these six go nuts because this match could be a whole lot of fun if they do.
Winners: Despite my pleas, I have a feeling that AAA will indeed be going the route they did last week. Puma will not place nice with his technico partners during the match, leading to him screwing them over in the end to give Parka Negra, Taurus and the Star Destroyer/Dragon Slayer/FIFA Champ/Inventor of Modern Lucha Libre the victory. Did I leave out any of Jack's nicknames? I better not have!
Mamba, Máximo, Pimpinela Escarlata vs. El Hijo de LA Park, Rey Escorpión, Texano Jr.
What to Expect: And here the party starts to cool down a bit. A shame; all AAA had to do was replace Pimpinela with anyone and this match could be going places. Pimpi will surely try no doubt, but there's only so much the aging luchador can do at this point, even with Rey Escorpión and Texano basing on the other side. The best shot for this match is if Pimpi is kept to a minimum while the other five strut their stuff. It could work; Máximo has been looking a bit more energetic recently (getting away from La Máscara will do that), Mamba is better than you think and, in what feels like a recurring theme on this show, the rudo team is terrific. It could be really strong if AAA wants it to be. I just don't expect it to be with La Máscara and Parka Negra likely looming to continue their beefs with Máximo and Hijo de LA Park respectively
Winners: Unless La Máscara legit doesn't make the trip for the show (and he's not listed so fingers crossed?), he's interfering here and costing Máximo, Mamba and Pimpi the match to give the tag champs and Hijo de LA Park the W. After that Parka Negra will come out to attack Hijo de Park and that's when things will get crazy in an AAA way.
Aerostar, Drago, Pagano vs. Averno, Chessman, Super Fly
What to Expect: Hard to believe it was just a few months ago that an AAA show was dead the moment the matches started to take a turn for the worse. Now instead a match that cools the show down is followed up with something sweet like this. It's as though I went from watching D3: The Mighty Ducks to D2: The Mighty Ducks. A little weird cause I'd be watching them out of order but it's AAA; weirdness is a given. Plus, we all know D2 > D3.
Speaking of weirdness, this is another one of those weird matchups considering Averno, Chessman and Super Fly have been more rebellious, anti-MAD technicos recently then they've been vicious rudos. Once again though the weirdness is kind of canceled out by how great this match looks. I mean sure, Pagano's involvement guarantees there will be some stupidity but after that this match is golden, with Los OGT's being the perfect set of rudos to base for whatever insanity Aerostar has planned. And believe me; the great Aerostar will have something planned. It's not like Aerostar ever let off the gas pedal (he's been perhaps AAA's most consistent and loyal luchador the last few years) but ever since the Konnan regime returned he seems to be stepping up his game to even greater heights than normal (I'd argue Aerostar has been the best AAA performer this year). There's no way he's not trying at least one new thing in this match and he may be going even harder if Pagano is too Pagano or Drago is still too injured to go all out. All of which is to say this match should be really, really strong.
Winners: This is a too close to call situation, if only because I can see the MAD guys running in to cause disruption. So with that it's time to break out the good ole Canadian Dollar! Heads Team Aerostar, moose Los OGT's…and its heads! Aerostar, Drago and Pagano take the W. Hey wait a minute; didn't Drago just tell Aerostar on Lucha Underground this past Wednesday he wasn't sure they'd meet again?! Look at Drago already changing his mind. He can't stay away from Aerostar! Frankly I couldn't either; how can you not love a dude who did this?
El Hijo del Fantasma & Psycho Clown vs. Dr. Wagner Jr. & LA Park
What to Expect: There are AAA main events and then there are AAA main events. This is the latter and then some. There will be brawling. There will be blood. There will be LA Park insulting Dr. Wagner before the match because that's what LA Park does, in addition to headlining CMLL shows the night before Triplemania (what a time we live in where LA Park can pull that off with no problem). There will be people going through objects. Oh and there will be betrayal; lots and lots and lots of betrayal. Game of Thrones doesn't have as much backstabbing as this match will have and why would it; there's absolutely no reason for Fantasma and Psycho Clown to get along and, while they were civil a week ago, I'm not sure why Wagner and Park would either. And this is all before you consider the possibility of Pentagon showing up (though that looks unlikely based off reports that he suffered an injury a few days ago). It will get crazy in this match. Fortunately the wackiest part (however this match is ending) will be the climax, which means we can probably look forward to some fun brawling and some more excellent Psycho Clown/LA Park interactions before all is said and done. It'll be chaos but it will be enjoyable chaos.
Winners: AAA kind of bucked the usual trend of "Psycho Clown loses every match on the road to Triplemania" booking with Psycho winning last week, but it's hard for me to see them going away from it twice in a row. So I say LA Park gets the pin on Psycho here after Fantasma "shockingly" betrays Psycho yet again (I wouldn't preclude Pentagon getting involved either if his injury isn't serious). And with that we will officially be a week away from Triplemania. Good times!
And scene. I'm out until tonight sports fans when the AAA Live Review will be running at full speed. Till then!
Please change disks to continue…