It has been one hell of a weekend for lucha libre sports fans. Friday night it was Star Jr. reaching the mountaintop and becoming (pun fully intended) a star. Tonight AAA followed that with a spectacular Heroes Inmortales event that will go down as yet another outstanding show in a year full of outstanding shows. You could perhaps argue it didn't feature the all around greatness of the February show in Tepic, the epic Triplemania XXVII and the super fun Invading New York show I went to. But the highs were just as high as what we got on those shows, particularly in an hour stretch on the back half of the card that saw Hijo del Vikingo and Taurus steal the show, only for Kenny Omega and Fenix to steal it right back in an instant classic. Between all of that we saw Niño Hamburguesa's love life take a drastic turn, the usual glorious undercard chaos, an Antonio Peña hologram spot, a brief technical malfunction where AAA couldn't switch between camera shots and cameos from Impostor La Parka, Konnan and Vampiro. I can't imagine a show paying better tribute to Antonio Peña than what I just described. And with that, let's review. Boy oh boy let's review.
Glorious Wackiness!
What a start to this show sports fans. I don't know if it was good or bad but hell if I didn't enjoy it! We had Impostor La Parka out to cut a promo, followed by Konnan, Arez, Latigo and La Parka Negra interrupting him, all of which led to a brawl, a Dave the Clown run in, a Vampiro run in and Konnan low blowing Vamp leading to the rudos standing tall. I laughed, I laughed and then I laughed some more when I pictured Kenny Omega watching this in the back. Tremendous stuff. This is the sort of stuff Antonio Peña would've gotten a huge kick out of, which is fitting since this is his tribute show after all.
Drastik Boy, Lady Shani, Octagóncito, Pimpinela Escarlata defeated Australian Suicide, Demus, Mamba, Michael Nakazawa, Vanilla
Speaking of glorious madness, get a load of this match! This was the AAA opener, only if it ingested a Surge mixed with rocket fuel. I'm not even sure what happened in the first half of this match, a fever dream that featured some good wrestling, an inexplicable Michael Nakazawa appearance (to make the match 5 on 4 no less), baby oil and a bunch of other stuff I haven't even started to think about yet. I'm not sure if it was good but it was interesting. What I know was good was the final few minutes, which featured Drastik Boy (easily the best performer in this match) doing wicked cool shit, followed by a dive train for the ages where everyone saved Nakazawa almost dived. Then it ended with Lady Shani pinning Mamba with a Northern Lights Suplex! You can't make this stuff up sports fans. It wasn't a great match (the first half was a little too much) but boy was it fun, and the last few minutes were terrific.
Three Way Match for the AAA World Mixed Tag Team Championships
Lady Maravilla & Villano III Jr. (c) defeated Keyra Tormenta & Latigo vs. Big Mami & Niño Hamburguesa
It was at this point of the show I was already shaking my head in disbelief and thanking Grodd that I get to review shows like this. My goodness sports fans; after a crazy opening sequence and a crazy opener, this match was somehow even more off its rocker! It was as though we were in The Shining and this show was Jack Nicholson going through his various stages of insanity.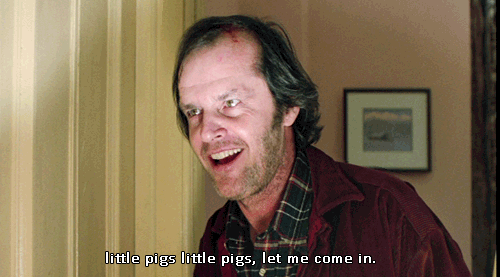 So yeah; this was NUTS! In a good way mind you. People attempted to go through tables and failed! Latigo did some absolutely unreal things because he's an unreal talent. Keyra and Lady Maravilla got to wreck each other for a few minutes, reminding us that they're capable of having awesome matches against each other whenever AAA wants to do it. Niño Hamburguesa and Big Mami took a beating and got the crowd hyped. And Villano III Jr. continued his never ending quest to die young and look great doing it. He didn't accomplish the first part but boy did he look great. It was wild, it was out of control and it was exactly what I wanted from this match. And then it ended with Lady Maravilla officially telling Hamburguesa to take a hike and then Big Mami telling Hamburguesa the same! HE LOST BOTH OF HIS LOVE INTERESTS! A friend of mine once said in regards to juggling two girl friends that the ride down was fun but the landing…yikes. Hamburguesa just experienced the landing sports fans. Let's hope he recovers strongly.
AAA Latin American Championship Match
Daga defeated Drago
This match wasn't better than the last Daga-Drago match sports fans; it was SUBSTANTIALLY better. In fact I'd call this a borderline great match and would call it an outright great match if we hadn't had that overlong set up for the mist spots at the end. Everything besides that was tremendous. The crowd was into this one all the way, probably because unlike the first match these guys actually worked a good pace and were trying to have a good lucha match, not a 1980's NWA bout. You could definitely see the difference in Daga here. I'm guessing the criticisms he was getting got to him to at least some degree because he was superb in this, giving a great effort, working his Strong Style Lucha act to the maximum actually cheating in a sensible way this time (by using the foul). Drago was right there with him, but then again Drago is always great and wasn't the problem in the first match. He basically bought the same thing he did to the last match and this time got a Daga performance to go with it. It was more pure lucha then the chaos of the earlier matches but I really liked this. Good match and if Daga continues to perform like this he should have some strong bouts as Latin American Champion.
Dinastia, Octagón Jr., Puma King defeated Abismo Negro Jr., Arez, Super Fly
This is what I would call the first real DUD of the show sports fans. And it wasn't really a dud, it was just a match that disappointed compared to expectations. A big reason for that is because AAA inexplicably decided to make this a lumberjack match. Why? Ask Konnan I don't know. It helped from the standpoint that it got the crowd involved, but it hurt in that the focus often went more towards the lumberjacks than the competitors, not to mention the increased involvement of Tirantes. It hurt the flow of the match unfortunately, despite the fact that everyone except Abismo Negro Jr. was on point. Super Fly looked strong, Dinastia and Arez had a strong start to the match (coupled with some great dives later), Puma King was Puma King and Octagón Jr. continues to be really strong in his new role. If only Abismo Negro Jr. could do the same. I don't get it; he's talented, far talented than he's shown here. He just doesn't seem to have a handle on things yet and it's really affecting his work. Then again even had broken out tonight this would've been the wrong match for it. I didn't dislike this, but it should've been played straight and AAA made a big mistake adding the lumberjacks.
Copa Antonio Peña
Hijo del Vikingo defeated Taurus, Aerostar, Dave the Clown, Faby Apache, Iron Kid, La Hiedra, La Parka Negra, Monsther Clown, Murder Clown and Tritón
It was during this match sports fans when this very fun, very good AAA show turned into yet another outstanding AAA show. First off the match started out with a cool message from a holographic Antonio Peña, the first instance of a holographic image being used well in wrestling (sadly it wasn't the first holographic image in wrestling history; that honor belongs to the shitty finish to WWE's Hell in a Cell 2014 PPV). After that we got fifteen minutes or so of a really good, arguably great, AAA battle royal. The format was the same as the previously successful Rey de Reyes and Copa Triplemania matches, the action was well paced and everyone looked good, from La Hiedra hitting beautiful Canadian Destroyers to La Parka Negra's great basing to Taurus wrecking fools to Tritón, the former CMLL luchador, coming in and making a good first impression, especially on his double jump moonsault. It was a lot of fun sports fans…and then the match came down to Taurus and Hijo del Vikingo and it became incredible.
One of the best things about AAA this year has been them actively trying to make their exciting young talent into stars. They did it with Laredo Kid (who wasn't "young" but still), they've done it to an extent with Villano III Jr. in the undercard and they have been working towards it with both Taurus and Vikingo. Tonight they went all the way and by the time this match was over both luchadores came off as stars. They were doing that early in the match, with Vikingo going the distance (he was entry #2) and Taurus just owning everyone and everything that came into his view. Somehow they got even better when it was just them. There were all sorts of unbelievable spots, from Taurus nearly paralyzing Vikingo AND himself with an unbelievable top rope move, Vikingo pulling out all sorts of crazy shit (that Taurus naturally based perfectly for) and a climatic, bold statement in the form of, and this is true, a Torito/Yoshitonic/Code Red ON THE GORRAM APRON! I didn't even know it was possible. But as we've come to learn with Taurus and Hijo del Vikingo, anything is possible. And remember; Viking did all of this coming off a serious injury that he still hasn't fully recovered from. THIS WAS 70% (at best) VIKINGO! If he had been 100% he and Taurus may have pulled off the first ever Double Rotation Spanish Fly for all I know. Perhaps they'll save it for next time. In any event, the first half of this match was really good and then the second half of the match was borderline legendary. In fifteen minutes AAA established both Taurus and Vikingo as stars, put Vikingo over huge with a big victory and perhaps secured both guys jobs for a certain All Elite Wrestling promotion. After all, there was an EVP of that promotion getting ready for his own match at that time and I wouldn't doubt he caught a peak. If he did he was sure inspired because holy shit.
AAA Mega Championship Match
Kenny Omega defeated Fenix
I will be honest; after Vikingo and Taurus burned down the house, built it back up and then burned it down again, I didn't think there was a shot that Kenny Omega and Fenix, as great as they are, could better it. I thought they could have a great match, I thought they could get within striking distance but come on; topping Vikingo and Taurus on this night? It seemed impossible. As it turns out it wasn't because my goodness this match…I don't even know what to say. I may be caught up in the moment here but the only things that could beat this match in terms of greatness would be learning your screenplay sold right as Becky Lynch confessed you're the lover her life while a Husker Du album played in the background. I cannot give higher praise than that.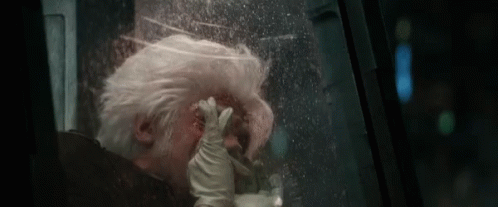 The amazing thing is AAA had been hyping this match as a dream match throughout the show, which usually winds up being the kiss of death. As it turns out Jose Manuel Guillén and Hugo Savinovich (who were OUTSTANDING calling this match by the way) undersold it; this was even better than a dream match! Everything worked to perfection here. The flow was perfection. The pace was perfection. The action was off the charts. The chemistry between Omega and Fenix, already well known after their great match last year, was flawless. Hell even AAA's weird decision to have Lady Shani come out mid match worked out, even if I still don't understand what happened. Everything was so great that it wouldn't have mattered if the crowd was dead silent. Fortunately for AAA that wasn't the case either; I wouldn't say the crowd was losing their minds during this match but they were into it, and they were REALLY into it by the end, in a way they hadn't been back at Triplemania. I don't know if people just see Kenny as a bigger star now or if they just see him as a bigger star than the Bucks, but they reacted to him far better than previously and they couldn't get enough of Fenix, who couldn't have done a better job as the valiant hero if he was Errol Flynn's Robin Hood.
I don't know what else can be said sports fans. This was a masterpiece, easily one of the best matches I've seen this year and at worst right up there with Dr. Wagner Jr.-Blue Demon Jr. and the Viking-Laredo Kid matches for contention of best AAA match of the year. And it's probably not the last time we'll see it because, against all odds, Kenny won the match to become Mega Champion! Who in the world had that one? I don't know where it leads and it's sad Fenix won't have the belt after two great defenses, but you can never go wrong with Kenny Omega as a world champion, and his victory not only promises at least one more epic match (with Fenix or someone else) but reaffirms that the AAA-AEW partnership is still going strong. All the more reason this epic match was an unqualified success. And think about this; if AEW were smart they'd not only have Omega show up with the belt on AEW Dynamite but they'd have him defend it on shows. It just so happens I have the perfect guy in mind for him to face first.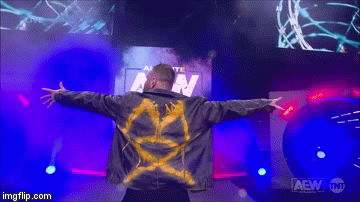 Revelos Increibles Cage Match
Pentagon Jr. & Texano Jr. defeated Psycho Clown & Rey Escorpión, Averno & Dr. Wagner Jr. and Chessman & Pagano
This match never had a chance sports fans. I mean how could it; it was following one of the best matches of the year and one of the best closing stretches to a match this year in Vikingo vs. Taurus. This match was doomed following those bouts, and that was before we knew that the teams were meaningless and this match was basically going to be an eight man cage match anyway. Once that happened it made this match kind of meaningless and hard to take seriously. And yet, because this is AAA and they can do almost no wrong right now, there were still parts to really enjoy here. Psycho Clown was absolutely awesome in this match, pulling big spots out of his ass and doing everything he could to make this work. He, Pentagon Jr. and to a lesser extent Rey Escorpión and Dr. Wagner Jr. (who wasn't in this match long enough to make a huge impact) were stars here and I can't complain about Pentagon winning this in the end because it's always good to see him go over. I just wish his victory, and Psycho's awesomeness, had been put to better use than this match. In the end it's still hard to get too upset about it, unless you were expecting a Rush debut or something (imagine if he had come out? We'd all be labeling this show of the decade I'm pretty sure!). Was it good? No. But the previous hour before this was so great, the rest of the show was so strong and the closing angle featuring Pentagon, Psycho Clown and Fenix being buddies after Psycho and Fenix ran out to save Pentagon from a Mercenarios beat down was so fun that you can't hate on this match being a bit underwhelming. Ultimately it was just a weak end to an otherwise awesome show.
And with that sports fans I am off to sleep for a long time. TILL WE MEET AGAIN!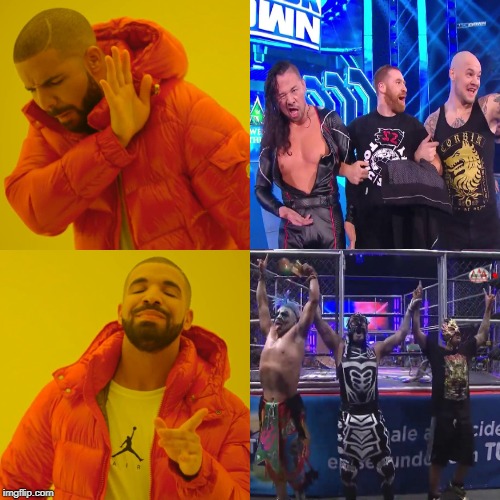 Please change disks to continue…