It didn't hit me till just now; hot damn it's been awhile since there's been a big AAA show. I mean there have been AAA shows on Twitch as recently as last week (they went up against the Blue Panther Aniversario) but since Triplemania it feels like AAA has calmed down a bit. Well they're about to lose their calm in the form of Heroes Inmortales. One of AAA's five biggest shows of the year (along with Guerra de Titanes, Rey de Reyes, Verano de Escandalo and Triplemania), Heroes Inmortales is where AAA honors their founder Antonio Peña with a special Copa Antonio Peña match, while also throwing some other stuff out there. This year the stuff really is thrown out; only one match on the card (the main event) has any sort of buildup. That might be good because that match looks to be the worst on the show; everything else (save for the semi-main) ranges from promising to downright awesome. And that's without the AAA Mega Champion Fenix being on this show, something that could change if you believe Konnan on Keepin It 100 this week. Either way it should be an eventful show and I'm more than happy to give you all a preview, RIGHT HERE, ON LUCHA CENTRAL! And with that cheap pop I think it's time to start.
Four Way Match for the AAA Reina de Reinas Championship
Faby Apache (c) vs. Keyra vs. Scarlett Bordeaux vs. Star Fire
What to Expect: Given how Triplemania went you would think Lady Shani would be involved in this match. NOPE! Instead she's taking a breather and giving Faby Apache a chance to trade stiff kicks with three other luchadoras. At first it looked like it would only be Keyra, who picked up some trios wins over Faby and even got the Vampiro seal of approval for a title match. Then Star Fire got hot in a few trios matches and worked her way into this match and Scarlett Bordeaux…let's just say she left 7 plus million YouTube viewers with the same expression Bobby Boucher had in the aftermath of his first kiss with Vickie Vallencourt. And that's how this Reina de Reinas match became a four way!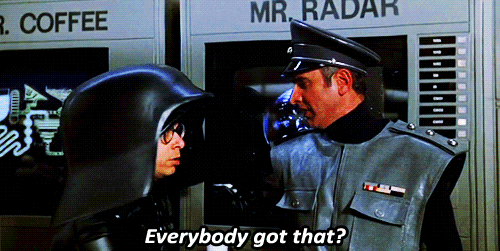 And what a four way it'll likely be sports fans. Of these four luchadoras, only Bordeaux can be categorized as "iffy" and that may be unfair considering she looked just fine during her first AAA tour just a month or so ago. Everyone else has either been one of the best luchadoras over the past decade (Faby), is one of the best female high flyers in Mexico (Star Fire) or is an unholy fusion of all sorts of abilities (Keyra). It doesn't hurt either that AAA has been giving the luchadoras a lot of time early in the card and they've been tearing it up with some of the best matches AAA's produced in the back end of the year. This should be no different. I'd expect this to be a hot opener, and not just Scarlett calls herself a perfect ten. Or is that that Tye Dillinger guy who does that? Either way this will be well worth your time!
Winner: You can make the argument for all four of these women; yes even Scarlett. Never underestimate the power of someone who gets AAA a ton of views! In the end though I think it comes down to Keyra or Faby. My head and heart both say it should be Keyra…and considering this isn't CMLL, that's who I'll go with! Keyra will win her first Reina de Reinas Championship by pinning Bordeaux and beginning a long reign loaded with hard hitting bouts against Faby, Lady Maravilla and Lady Shani.
Aerostar, Drago, Laredo Kid vs. Mamba, Máximo, Pimpinela Escarlata vs. Carta Brava Jr., Mocho Cota Jr., Tito Santana
What to Expect: At one point this match was supposed to include Australian Suicide, Juventud Guerrera and PWG's favorite son Puma King. Then Suicide got moved up, Juvy and Puma got bounced and now AAA Trios Champions Poder del Norte are in instead. The only issue I really have is that AAA doesn't have them defending the championships in this match. Otherwise they should fill in valiantly for Juvy and the gang, especially with a great technicos team in Aerostar, Drago and Laredo Kid to work with. I can't say I love Mamba, Máximo and Pimpinela in this situation (have they done anything entertaining in the last…ever?) but they didn't wreck the Triplemania three way trios match and I have faith AAA will find a way to incorporate them here. Provided AAA does that and you forget that Aerostar and Drago will be moving on from each other once this match is over then this should be fun, especially if Aerostar gets an extended period of offense with anyone of the three rudos.
Winners: Has Poder del Norte lost a match this year? Besides the Apuesta match at Verano de Escandalo I mean? I'm guessing no and I don't see it changing here. They take this one by pinning Pimpi.
Three Way Match for the AAA Tag Team Championships
Rey Escorpión & Texano Jr. (c) vs. Andrew Everett & DJZ vs. Bandido & Flamita
What to Expect: On the one hand sports fans, this match is a little weird considering Bandido and Flamita won the right to face Rey Escorpión and Texano one on one for the tag titles by beating several teams at Triplemania…including Everett and DJZ! Why are they here? In the immortal words of Toru Yano…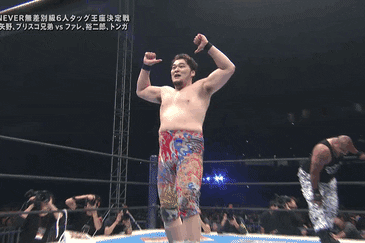 On the other hand; who cares?! Did you see that Triplemania ladder match? It was one of the best matches AAA has produced all year and it was largely because DJZ and Everett were the last third of American Idiot good in that bout. AAA's thinking here is that they'll add more to the match than their presence will detract (from a booking sense) and frankly I think that's correct. Not only will they match up great with Bandido and Flamita, who at this point could work with two Imposter La Parka's and make it work, but they'll give Escorpión and Texano another team that meshes with their style. And that's good because it has been a struggle for Escorpión and Texano in the second half of 2018. I like both guys a ton and their team was really, really good when first forming in the spring. Then Los Mercenarios formed and they've since been stuck in trios matches where they do the same thing Los Ingobernables does in CMLL; long, long rudo beat downs, a quick technico comeback and me fighting off the urge to turn off Twitch and turn on Spider-Man. I suppose that could happen here too but Everett, DJZ, Bandido and Flamita are all collectively better than anyone Escorpión and Texano have recently worked with and, most importantly, they're always moving. This is a distinct different from Máximo and the gang, where certain luchadores (*cough* Pimpi *cough*) sometimes don't move at all. The point is that both the high flying teams are great and should motivate Escorpión and Texano to be more basing and brawling than recently, thus producing what should easily be the best match on the show and at least one or two moments where you thank Grodd WWE hasn't snatched either Bandido or Flamita into their Saudi Arabia loving clutches.
Winners: You can eliminate Everett and DJZ from contention strictly because Everett is about to start with good friend of CMLL any day now (in fact, he's booked against CMLL luchador Guerrero Maya on November 4th!).  That brings us to the defending champs and the hottest tag team in all of Mexico. You can make the argument that Escorpión and Texano should retain because a) they're capable of being great (true) and b) they'll be around more often than Bandido and Flamita, who are in fact off to Dragon Gate almost immediately after this show. The problem is there's no guarantee Escorpión and Texano will keep up the consistency (especially if Los Mercenarios continues to exist. Have I mentioned I loathe the stable?), Fenix has proven you can be an AAA Champion while not appearing on every show and, in case you missed me saying it moments ago, Bandido and Flamita are the hottest tag team in all of Mexico. Hell Bandido might be the hottest luchador in the entire world if you believe the PWG crowd. I say AAA rides the wave, gives them the tag titles by beating Everett and DJZ and let's loose Escorpión and Texano to be La Máscara's lackeys until Bandido and Flamita return to defend the titles at Guerra de Titanes.
Copa Antonio Peña
Angelikal vs. Australian Suicide vs. Averno vs. Chessman vs. Dragón Bane vs. El Hijo del Fantasma vs. Hijo del Vikingo vs. Imposter La Parka vs. La Máscara vs. La Parka Negra vs. Niño Hamburguesa vs. Pagano vs. Super Fly
What to Expect: If you've followed AAA for a minute you'll know that this match, held in honor of the late AAA founder and lucha genius Antonio Peña, is always one of the marquee bouts of Heroes Inmortales. The only question is what format AAA will use for the match; in past the match has been a cibernetico, a gauntlet match, a four way elimination bout, a Royal Rumble style spectacle or some sort of combination. I assume it'll be closer to the latter and that's fine because, for the most part, this is a good field. Of the thirteen (what a weird number) luchadores, only Imposter La Parka is truly bad and while he'll go far because life is cruel, he's been de-emphasized enough in the past year that he won't win. Everyone else is solid and in some cases outstanding, in particular young guys like Dragón Bane and Vikingo who will be looking to tear the house down in one of the biggest matches (to this point) of their careers. It's always possible AAA does something wonky and this match becomes, by default, wonky, and it's certainly a weigh station for guys AAA had nothing else for and wanted to get on the show. But the field is so good that unless AAA really messes with it, it's hard to see this being anything less than good. And it could be better if AAA puts the right guy over.
Winner: Right off the bat we can eliminate Angelikal, Australian Suicide, Dragón Bane, Vikingo, Parka Negra, Niño Hamburguesa and Super Fly from winning. AAA may not be CMLL but come on now; some things you know just aren't going to happen. That leaves Averno, Chessman, Fantasma, the Imposter, Máscara and Pagano and from there the pick becomes easy by simple process of elimination. And by that I mean the following; Fantasma won last year, Averno and Chessman have been seemingly forgotten since Triplemania, Imposter Parka is a walking blight who should never win anything again and La Máscara is, sadly, still La Máscara. That leaves just one guy left and that man is Pagano. Ergo, Pagano, the crazy man who models his life after Mick Foley and 1970's Charles Bronson movies, will win the 2018 Copa Antonio Peña.
Murder Clown & Psycho Clown vs. Killer Kross & Luchador Sorpresa
What to Expect: Once upon this time this match was supposed to be LA Park teaming with Psycho against Murder and Killer Kross. Now it's likely Murder and Psycho teaming against Kross and, more than likely, Blue Demon Jr. Unless you really wanted to see a Los Psychos Circus reunion (or at least two thirds of one) this is what we call a downgrade. Don't get me wrong; I like Kross, Psycho and Murder Clown just fine and if LA Park was here I'd be hopeful they could find a formula to make this work. The problem is that this match will be hamstrung in what they can do by a) a main event that will have to be overbooked in order to be decent and b) a luchador in Blue Demon Jr. who has only looked good in the last few years when he's screaming at Chavo Guerrero Jr. or when LA Park is powerbombing him neck first onto steel steps. In other words, this match will be restricted because AAA doesn't want the main event overshadowed and Blue Demon is only adding a massive headache for Twitter users like Al Julson. Not good. I have no doubt that Psycho, Murder and Kross will try their best anyway and there will somehow be a memorable moment (how can there not when you've got a monster like Murder Clown who can do tope con hilo's?!). But unless the Luchador Sorpresa is someone besides Blue Demon and/or the match is moved down for a surprise Mega Championship defense…yeah. This will be tough sledding.
Winners: Too close to call and dammit, I'm out of the house and don't have my Canadian Dollar with me. Thus we shall pretend I am flipping a Canadian Dollar! It's foolproof. Heads technicos, moose rudos…and it's MOOSE! MOOSE! MOOSE! MOOSE! No I didn't pick Moose just because that's Kross' partner and he would've killed me if I didn't go his way. In any event he and Demon (or whoever) are winning this match.
Hair vs. Hair Match
Dr. Wagner Jr. vs. Jeff Jarrett
What to Expect: Not since Diamante Azul vs. Pierroth has there been an Apuesta match I've looked forward to as much as I looked forward to the next Simple Plan album. All of which is to say I don't want to see this match at all. Oddly enough it's not because of the buildup; unlike the rest of this show, AAA has a story for this feud and has done a good job telling it. It all dates back to Verano de Escandalo, where Jeff Jarrett returned to AAA and with the help of Konnan and MAD screwed Dr. Wagner Jr. out of the AAA Mega Championship. The Good Doctor looked to be on the way out of AAA at the time, but he eventually returned and got Jarrett back in a brilliantly laid out angle at Triplemania where Wagner screwed Jarrett over the exact same way Jarrett did months earlier to give Fenix the Mega Championship (let's just say people dressing up as La Parka was involved). All that was left at that point were for challenges to be issued and for Jarrett to bust Wagner open like a leaky faucet; both were accomplished a couple shows later. And that's how 51 year old Jeff Jarrett and 53 year old Wagner came to face off in a hair vs. hair match. Once more…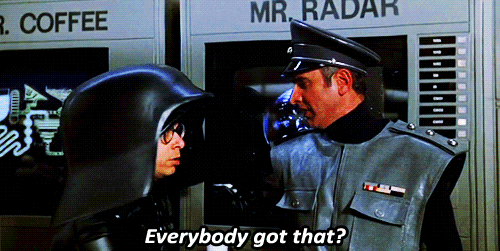 So yeah; the buildup was very good. The match I'm less optimistic about. Believe it or not there is a scenario where this match could be successful, as Wagner has proven in the past that he can perform overbooked miracles in big time matches with lesser opponents (hello Máscara Año 2000 Jr.!). Maybe AAA could find similar magic if they go for a remake of that Triplemania bout. Here's the problem; that match was six years ago, Dr. Wagner Jr. isn't the same guy he was then and Jeff Jarrett in 2018 is no Máscara Año 2000 Jr. And that's saying something because Máscara Año 2000 Jr. makes Esfinge look like Soberano Jr. I'm not concerned about Jarrett showing up to this show (he's been on his best behavior ever since the debacle that was him showing up drunk at Triplemania last year) and he's definitely capable of getting heat. But the four way match at Triplemania showed there's only so much you can get out of him even with great talent (and Cage, Fenix and Rich Swann are all awesome in ring performers) and Wagner is nowhere near that level. So while AAA is certainly going to try to hide their flaws with a bunch of interference, corrupt referees, blood and the works, it just doesn't feel like this match has a shot unless they are able to get Puebla to react as emotionally as the fans did at Triplemania six years ago. I just don't see it. It'll be an interesting watch that's for sure, but it won't be a good one and don't be surprised if this goes down as one of the worst matches AAA has this year.
Winner: The only way Wagner isn't winning is if Jarrett does indeed refuse to show up. He won't, so Wagner will indeed grab the W and keep his hair. And we, as well as AAA, will all get to move on from this feud. Thank Grodd.
There you have it sports fans. Join us here at Lucha Central tomorrow for a Live Review of Heroes Inmortales. TILL THEN!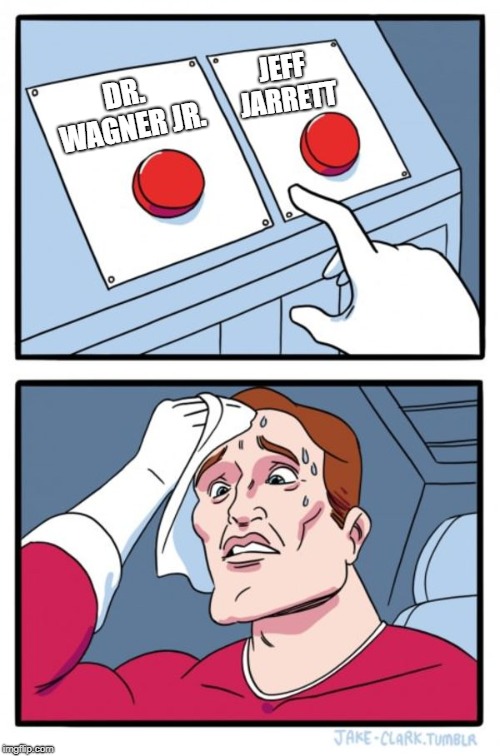 Please change disks to continue…