Remember back in January when AAA ran their annual Guerra de Titanes show? I guess they enjoyed it so much that they've decided to bring it back for a second time this year! Yes AAA is bringing back one of their big events to close out the year after beginning the year with it; perhaps they just didn't want to come up with a name for another big event (I hear When Worlds Collide may be available). Whatever the case I'm not taking it as a bad sign; up until the last two matches the January Guerra de Titanes was a really good show and the December edition looks like it has a shot to top it. Four of the seven matches announced have potential to be really good and if Fenix hadn't gotten hurt last week I'd have bumped the number up to five. I still might if AAA finds a suitable replacement for that match. Regardless, this looks like it'll be a far more successful show for AAA than Heroes Inmortales was and definitely one you should go out of your way to see. And if that doesn't sell you on the show, well allow the next 2,500 plus words from yours truly to do so. TO THE REVIEW MOBILE!
Five Way Match for the AAA Reina de Reinas Championship
Faby Apache (c) vs. Keyra vs. La Hiedra vs. Lady Shani vs. Scarlett Bordeaux
What to Expect: It's come full circle for Faby Apache sports fans. She began the year winning the Reina de Reinas Championship at Guerra de Titanes and now she's likely to lose said title at Guerra de Titanes. In the words of DMX, ain't that some shit. The good news is she's also likely to have another good match at Guerra de Titanes. Faby's bout with Lady Shani at the January event was one of the best bouts on the show and now AAA has upped the ante by adding three more luchadoras to the mix. I suppose you could argue that a one on one would've been preferable, not to mention would've made more sense given the Faby-Shani rivalry,  but a) we've seen enough Faby vs. Shani one on one bouts this year and b) everyone added to this is good (Scarlett), massively improved (La Hiedra) or outstanding (Keyra). The only change I would've made is replacing La Hiedra with either Lady Maravilla or Star Fire to give the match more athleticism, but Hiedra has grown so much this past year that it's not that big a deal. It'll be well paced, hard hitting and yet another strong AAA opener in 2018, provided AAA doesn't add another out of control, high flying spectacle to the card as they're known to do.
Winner: Honestly, I think everyone but La Hiedra has a shot here. Faby is Faby, Keyra and Shani both seem likely to hold the title in the next year (provided Keyra isn't going elsewhere of course) and it's no secret that AAA is high on Scarlett Bordeaux for many a reason. In the end…eh, let's play it safe and go with Faby. She retains after pinning Hiedra with a Tiger Suplex, but is confronted by Shani afterwards to continue their issues and set up a regular one on one match somewhere down the line.
AAA World Trios Championship Match
Carta Brava Jr., Mocho Cota Jr., Tito Santana (c) vs. Angelikal, Hijo del Vikingo, Laredo Kid
What to Expect: Yet another full circle moment as Poder del Norte won the Trios Championships in January at, you guessed it, the first Guerra de Titanes of 2018. That's a secondary plot point because good Grodd this match! Just looking at it gives me Blade II type tingles.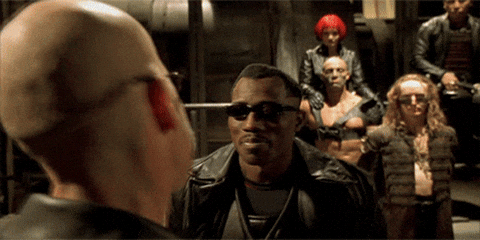 If you haven't been paying attention to AAA the past month, this is one of the matches they've been building heavily towards. And how have they been building to it? By having these two teams put on kick ass match after kick ass match! There have been two meetings in the past month between Poder del Norte and the Angelikal/Laredo/Vikingo unit (which still needs a name. I'm thinking Die Young and Save Yourself, both because it fits all three dudes and because I really like Brand New); both of them have been out of control locomotives of fun, featuring guys walking on their teammates to hit Dragonrana's, two Double Moonsaults and Poder del Norte really cutting down on their chair usage. Most importantly, Die Young and Save Yourself (just go with it!) have come out on top each time against Brava, Cota and Santana, the only team to do so this year not named Los OGT's. In short, through these two excellent matches, AAA has created a nice little story of a trio of young, exciting luchadores pushing back against a formerly unstoppable unit now being tested. Throw in the match quality and the only concerns to have about this match are injuries and whether or not these six can think of anything new to top themselves. I don't just think they can; I know they can. In a card loaded with potential, this is the match I'm looking forward to the most.
Winners: You really can't go wrong with either team winning. Poder del Norte are as consistent a unit as they come and Die Young and Save Yourself, as Trios Champions, would easily be able to put on exciting matches against any challenger. Even La Máscara could look good with them! In the end though I'm thinking it's best to once more (you open the door?) play it safe. Brava, Cota and Santana avenge their two recent losses by getting back on track and defeated Angelikal, Laredo and Vikingo after Cota pins Angelikal after a top rope Spanish Fly.
Three Way Tag Team Match for the AAA Tag Team Championships
Rey Escorpión & Texano Jr. (c) vs. Joe Lider & Pagano vs. Cíclope & Miedo Extremo
What to Expect: On the one hand, Escorpión and Texano have to be beyond thrilled to be away from the soul sucking feud known as Máximo vs. La Máscara. On the other hand…nope, there is no other hand in this instance. Sure it may seem like a bad move to take Escorpión and Texano and drop them into a feud between two lucha extrema teams…until you remember that Escorpión and Texano were freakin superstars in that Triplemania street fight. And that was with La Máscara and his never ending lameness anchoring them! The point is Escorpión and Texano can work any style well when motivated and they've definitely seemed more motivated away from the Los Mercenarios-Los Exoticos issues. They'll also have some decent talent to work with here. Certainly Pagano will continue to try too hard with minimal results, but Joe Lider has proven to be a fun performer who works his ass off in situations like this and, extreme situation or not, Miedo Extremo and the non Halloween Cíclope are legitimately good luchadores. The Lider/Pagano vs. Cíclope/Extremo feud has also been relatively heated regardless of its quality, which means the crowd is likely to be quite involved in it. This is definitely a match that will benefit from turning into a car crash but even if AAA plays it straight, Escorpión/Texano, Lider and Cíclope/Extremo have enough of my confidence to make me believe this will be fun.
Winners: I could see the Tag Titles moving into the Lider/Pagano-Cíclope/Extremo program, but it would only work if Cíclope and Extremo won and…yeah, I don't think anyone sees that either. Thus I'm predicting a third straight title defense, with Escorpión and Texano holding onto the gold with yet another victory.
Mamba, Maximo, Pimpinela Escarlata vs. La Máscara, La Parka Negra, Taurus
What to Expect: In a card loaded with interesting (at worst) and exciting (at best) matches, there had to be one that just completely sucked the life out of the room. And I'll be honest; the only reason I'm saying this match is doing that is because Los Exoticos and La Máscara are here. Both La Parka Negra and Taurus are really, really good and in the right situation I could see them turning this into something. But the Máximo-Máscara program has been so unbelievably dull that it's difficult for me to see those two being anything more that supporting players who occasionally base for a Mamba dive or a Pimpi arm drag. This will be all about setting up the next phase of the Máximo-Máscara feud and for that, while it may not be the worst match on the show, it'll be the lamest thing AAA produces. Maybe AAA can just scrap it, do a surprise hair vs. hair match between Máximo and Máscara tomorrow and get this all out of the way? Just a dream of mine.
Winners: Los Exoticos wins by DQ after Máscara fouls Máximo. More challenges are issued, I'll stare blankly at the TV screen. NEXT!
AAA Latin American Championship Match
El Hijo del Fantasma (c) vs. Drago
What to Expect: And just like that AAA has from discussing Midochlorian counts to podracing. Let's bring Anakin in here to avoid the uncomfortable subject of me actually name dropping Midochlorians. I feel dirty just being reminded of it.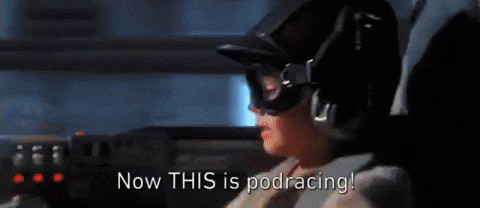 That's better. Now let's get to the match, yet another bout with some semblance of storytelling to it on this show. Fantasma, who hasn't defended the Latin American Championship a whole lot this year (his last defense that I recall was with Parka Negra back in March), has recently started boasting about how he wanted a shot at Fenix, the AAA Mega Champion. That's led him into some conflicts with former pal Brian Cage, but it's also led to issues with Drago. The former Reptile Tribe member has been striking out on his own since he and Aerostar touched and went their separate ways and he wants a Latin American title shot, enough so that he was able to get a main event spot and beat Fantasma in said spot. And thus here we are. It's not the Poder del Norte-Die Young and Save Yourself build, but it'll suffice enough for two workers who should be able to deliver the goods with each other. I know Fantasma's 2018 (especially the back end) hasn't been the best due to his Los Mercenarios involvement, but the dude is a really good worker on his best day. And Drago, now healed from a shoulder injury that hampered him in the summer, has been lights out in the recent Lucha Capital going against Laredo Kid and Puma King. There are no guarantees but unless AAA decides to mar this with interference (hey top AAA personal; if you're reading this, DON'T MAR THIS MATCH WITH INTERFERENCE!), it's hard for me to think these two can't pull off something really strong. I don't know if it'll be Trios Championship match good, but this will definitely be one of the best matches on the show.
Winner: There will be a title change! I know Drago isn't the most pushed guy in AAA but considering Fantasma's done nothing with the Latin American Championship and now has eyes for the Mega Title…you get the picture. So in an upset, I have Drago becoming the ninth Latin American Champion after he catches an off guard Fantasma in the Dragon Whip pinning combination.
AAA Mega Championship Match
Fenix (c) vs. Brian Cage
What to Expect: I only have this match up because no one has a clue what is going on here. Well besides one thing; this match, as scheduled, will not happen. Anyone who saw Fenix this past Wednesday on Lucha Capital can see the Mega Champion is in no condition to wrestle after his grueling match with Cavernario last weekend. Thus we are only left to speculate what happens here. Does Fenix vacate the championship and Cage fights someone else for the title? Does Fenix keep the title and Cage just has a random match? Do they scrap the match altogether and just go with a six match card? Everything is on the table.
I've spent hours trying to figure out what's going on and quite frankly I've got nothing (and strangely there's no buzz about which direction AAA could be going in). My initial thought would be that Fenix would vacate the title and Cage would win it off a surprise opponent, but a) AAA didn't seem to be that bothered by Fenix still holding the title this past Wednesday and b) the only opponent that makes sense for Cage is Fantasma, who already has a match. It's possible AAA could have Pentagon replace Fenix, have him lose to Cage (or even beat Cage) and then transition into the Fantasma feud, but I get the nagging sense that AAA likes Fenix as their top champion right now and wants to continue with that, at least until he's healthy enough. That would then point to Cage fighting someone random or no one at all. But then that would mean one less match and…you see what I mean? No one knows what's going on here and my guess is we won't until the usual promo segment during the beginning of a show. It's just a shame that we aren't getting this match; Cage is outstanding and Fenix is one of the two best luchadores alive right now. This would've easily been the best match on the show if Fenix were healthy enough to work.
Winner: If there is a match of any sort involving Cage, Cage will win. Unless Pentagon is involved; then he will win. This is why they pay me the small bucks!
Dr. Wagner Jr. & Psycho Clown vs. Blue Demon Jr. & Killer Kross
What to Expect: It's a testament to how much I loathe the Máximo-Máscara feud that it tops this match, a tag match that seems to randomly exist in comparison to the other matches on this show, as the one I'm least looking forward to. Of course this match also does have people I'm interested in. I enjoy Killer Kross and I really enjoy Psycho Clown, who is like Pagano in that he always tries and unlike Pagano in that he always seems to make things better. Look no further than how he turned that Heroes Inmortales cage match featuring Monsther Clown into a compelling spectacle. Those two will be interesting to watch and frankly I'm not opposed to seeing what AAA does with Wagner and Blue Demon either. It's certainly not what Wagner vs. LA Park would've been and Wagner seems to be slowing down at an accelerated rate, but he's still charismatic as holy hell and, I'll say it again, Blue Demon Jr. isn't that bad! He's not that good, but he's freakin Fenix compared to Jeff Jarrett, who was not only annoying but barely capable of doing anything. Demon is at least in decent shape, can move well and take a bump, which automatically means I'll be giving it more of a chance than I did Wagner-Jarrett. Keep in mind that none of this makes the match a good main event; it'll still, in the end, be average at best and pretty bad if something goes wrong with Psycho Clown. But I'm at least interested to see how it plays out, which is more than I can say for some of the other things AAA has done in the same spot this year.
Winners: With the help of some outside interference, Blue Demon Jr. picks up the victory over Dr. Wagner Jr. Thank you and please drive home safe.
That'll do it sports fans. I'll see you tomorrow night for the the live review of this shindig. TILL THEN!
Please change disks to continue…